Hrithik Roshan And Kangana
The tussle between Hrithik Roshan And Kangana is getting uglier day by day. Twists after twists are coming up in the Hrithik and Kangana's legal battle.
Few days back, their private emails which were allegedly sent by Kangana to Hrithik, were leaked online.
And from that as well as forensic reports showcased that Kangana actually engaged in a one way relationship with and Hrithik was right on his part.
And now after the email leak controversy, new storm has emerged. Sources close to Kangana have exclusively sent out image where one can see Hrithik embracing Kangana.
According to Kangana's lawyer, Hrithik had said in his legal statement that he did not know her socially at all. However this picture will lead to many questions. And also we got to know that  Kangana Ranaut's lawyer has challenged Hrithik Roshan to defend this leaked  image.
As per sources, this image was clicked at Arjun Rampal's house party before the pre-production began for Krrish 3.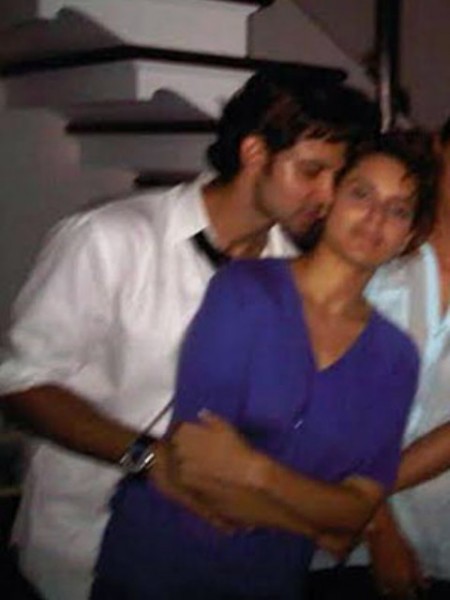 One of the major Bollywood sites called Bollywoodlife has quoted Kangana's lawyer. Here is his statement.
""You are talking about the picture in the party where he is holding her. I am surprised  at how he is holding her, when he doesn't even know her socially, as that's what he mentioned in the notice. Let Hrithik answer that. Toh yeh photo kaha se aaya, raksha bandhan ke din ka lagta hai yeh, rakhi bandhwaane aaya tha lagta hai" (Where is this picture come from, might be of RAKSHABANDHAN), concluded the lawyer.
This spat between  Hrithik Roshan And Kangana started when she referred to an unnamed star as her "silly ex". And soon Hrithik reacted with a tweet saying he would rather date the Pope than a Bollywood actress .
On the professional front, Hrithik Roshan will be seen in period drama soon named Mohenjo Daro, And Kangana Ranaut will be seen next in Vishal Bharadwaj's Rangoon with Shahid Kapoor & Saif Ali Khan.
This legal war as you can see has taken murkier turn now and now we are awaiting for the further developments in the case.
Stay tuned to know the further developments!