The weekend had a lot happening on the idiot box. With two of the most prestigious awards being telecasted, we compare the two and see which one was fairer and entertaining.
2013, saw some brilliant work at the silver screen. Movies were a mixed bunch that had something for everyone, from masses to classes. Where movies like Chennai Express made a million bucks, small budget movies like The lunchbox also managed to entertain. But apart from the box office collections and viewers' criticism what makes the film makers, cast and crew is the number of awards it wins at the box office.
We watched and re-watched the Screen awards and Filmfare award and felt the need to compare the two. There were awards that we thought were given to not-so-deserving nominee (I say not-so-deserving because it won't be fair to trash them completely). From awards to the hosts, we compare the two awards. Read on.
Starting with the host!
Screen awards were hosted by Shahrukh Khan. It left like Life Ok had an agenda, we could clearly see SRK promoting the channel more that actually talking about the industry. And seriously, why was there a need to mention the theme of the awards night in almost every third sentence!
Filmfare, on the other hand was hosted by Priyanka Chopra and Ranbir Kapoor. In my humble opinion, it was a total yawn fest. The futuristic theme, Priyanka's robot dog Kutti, Ranbir's family ties and Priyanka's over excitement; it all felt over the top and loud. But the best moment of the night was when Karan Johar, goofed up with the teleprompter and Farhan Akhtar came for his rescue! Cute, isn't it! But KJo, you need to get over with this, "I have grown up with you!" line of yours, you seem to have had a lot of buddies as a child!
For us, in a nutshell, Filmfare, still looked a bit better in terms of presentation in comparison to the Screen Awards. Award winner, we won't be that confident.
Biggest Joke of the YEAR!
Filmfare for the Best Costume was given to Dolly Ahluwalia for Bhaag Milkha Bhaag! Oh so Sassy! Farhan has never looked better. Were Filmfare chose to shun the obvious, Screen did what was expected. Screen Award for Best costume went to Anju Modi, Maxima Basu, Goliyon Ki Rasleela Ram-Leela.
Sit pretty! Get an award.
Filmfare for the Best Debut (Female) was given to Vaani Kapoor for Shuddh Desi Romance. My question was, she hardly got to do any acting. All she did was brand the soft drink company all the while! On the other hand the Screen award for the most promising newcomer female went to Aida Ei Kashef for Ship Of Theseus. Our money was and will be on Nimrat Kaur!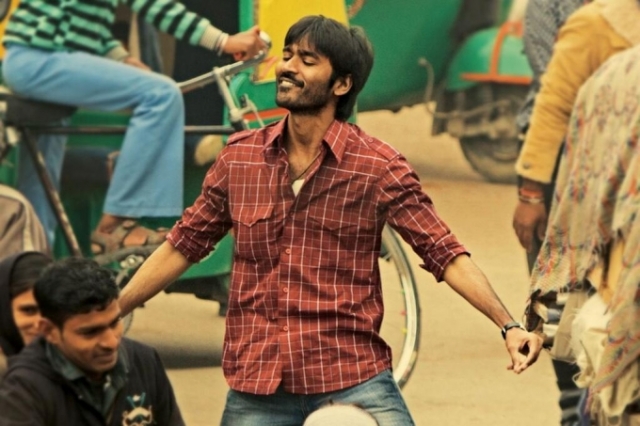 Debut after 20 films?
Filmfare for the Best Debut (Male) was given to Dhanush for his work in Raanjhanaa. He, no doubt did a fabulous job but the actor himself in his acceptance speak mentioned mockingly that, "How many ever movies you work on, you never stop learning and you always would be a newcomer!" Very modest, isn't he. As far as Screen awards goes, the award for the most promising newcomer male was given to Sushant Singh Rajput for Kai Po Che. After two big banner films in a year, very well deserved!
On the name of promotions
We understand that the channel does need its due footage in terms of publicity and thus coming up with awards such as Sony Trendsetter of the Year is fair. But do we really want a film like Chennai Express to trend? Don't we want to grow-up and deliver quality content? We guess there are only such little things that the brands can do to keep the superstars happy. Was it given because SRK had no award winning acts this year? Only Filmfare would know!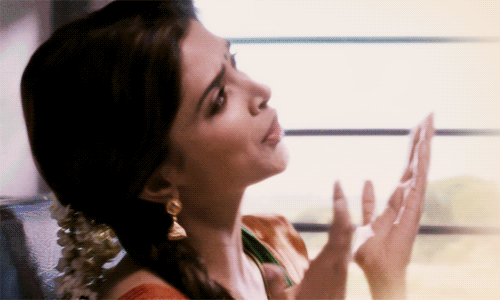 Screen smitten by Deepika?
Several acts and constant camera action added with some mockery, Deepika was just about everywhere. Either the editor was her die-hard fan or there were no other people present at the show. We don't question her acting or her beauty, four blockbusters in one year; the lady has been working way too hard. Screen awards, based on its theme, introduced an award named Like OK Screen hero award, that was given to her, guessing that was for her bravery in signing up for so much work!
On the whole, Screen awards still looked very balanced and just. Do you also feel that Filmfar was tad unfare this time on?