But has anybody in Bollywood thought about how they can actually help the crusaders who are fighting these criminals?
Predictably every Bollywood actor and filmmaker is taking to Twitter and expressing outrage over the heinous gang-rape of a photojournalist at Mumbai's Lower Parel yesterday evening. Apart from condemning the incident, some are also targeting the Mumbai Police for their shoddy security bandobast for the city's women.
Thank you Bollywood for joining the ranks.
But has anybody in Bollywood thought about how they can actually help the crusaders who are fighting these criminals?
I have a suggestion, dear Bollywood.
Kindly stop churning out those sleazy and titillating 'item numbers' with such alarming regularity.
Some filmmakers have a huge problem calling item numbers what they actually are. They prefer to call it by some other name, like a 'special song' or something. But I don't mind referring to these 'special songs' with its age-old moniker.
Now, before I launch my tirade against item numbers, let me explain them to you. This is for my readers who are still looking for a reason about why item numbers haven't become extinct by now. There was a time, not long ago, when item numbers used to be classy and existed in harmony with the script.
But today, it has become an inseparable part of a film in some other way. Its definition have gone through a sea-change in the last five years or so.
What are item numbers in commercial Bollywood films?
Item numbers are those 'special' songs which are not connected with the storyline of the film in any way. It is picturised on an actor who is otherwise not a part of film's cast. In some cases, the item numbers are shot by the lead actors though the song is forcefully inserted into the narrative of the film.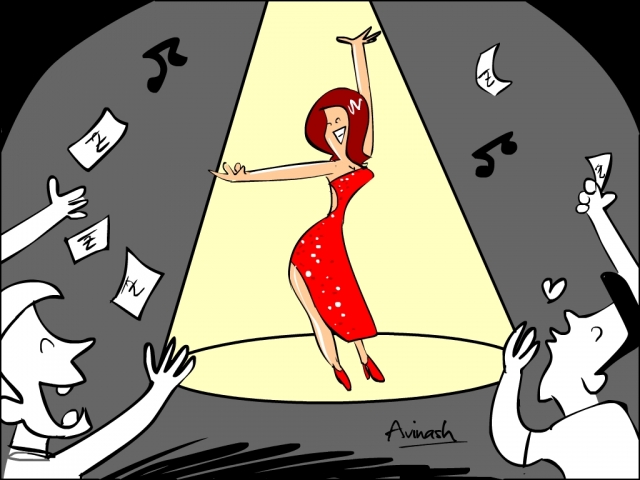 Why are item numbers made?
Item numbers are made purely out of commercial concerns. The item numbers are used to promote the film and boost album sales. It aims to goad a lot of people to download the tune on their mobiles or computers. All of that spell money. Item numbers are the best sales tool for bringing in a quick buck before the movie's release. Peppy item numbers also contribute to the opening of a film.
What is the content of an item number?
Item numbers will generally portray the actress as a sex object and will have lyrics that will titillate the sexual desires of the audience. Most item numbers will have actresses gyrating to the lyrics in a sexually suggestive way. The dance movements are choreographed in way that is sexually suggestive. Some item numbers are shot with male actors too. The sexual innuendos vary with every item song. The lyrics are the most important component of an item song. In some cases it directly talks about sex while in other cases, the songs are cleverly worded.
I know some filmmakers are classy with their item numbers but the problem is, most of them are not.
Now that everybody is expressing their outrage, I am asking Bollywood one question.
Do you really need that sleazy item song to sell your film?
There must be a reason why sexually explicit item numbers doesn't exist in Hollywood or the UK but have become a rule in Indian commercial cinema in the last 10 years or so. If a big-budget commercial film doesn't have an item number to boast of, we call that film an exception.
*Disclaimer
We have not paid Soumyadipta Banerjee for this article and that we have picked this article from his blog at www.bollywoodjournalist.com.