Dating List Of Fatima Shaikh – "Dangal" lady Fatima Shaikh recently made headlines for her close-relationship with Aamir Khan. There was news that Aamir Khan is Fatima Shaikh's love guru. This news was not made up as Fatima Shaikh admitted by saying "He's everything rolled into one, a friend, a guru, and a guide. I can talk to him about everything. I can also discuss with him things like, I have had a crush on someone, so please tell me what to do. Sanya and I go to him for all our love related problems, and he solves them for us."
This statement was enough to tag Aamir Khan as "Bollywood's Love-Guru" who will help you FIND love.
Since this news came out, another big news captured attention and i.e. Fatima Shaikh was dating Kartik Aaryan." Yes, I'm talking about the "Pyar Ka Punchnama" actor who stole millions of hearts with his acting and dialogue delivery skills.
Just in case you don't know about it; Fatima Shaikh was dating Kartik Aaryan back in around 2013-2014. They both were seen together in Luv Ranjan's "Akaash Vaani" (2013) Fatima was not in a lead role in the movie, but it seems their relationship started during that time.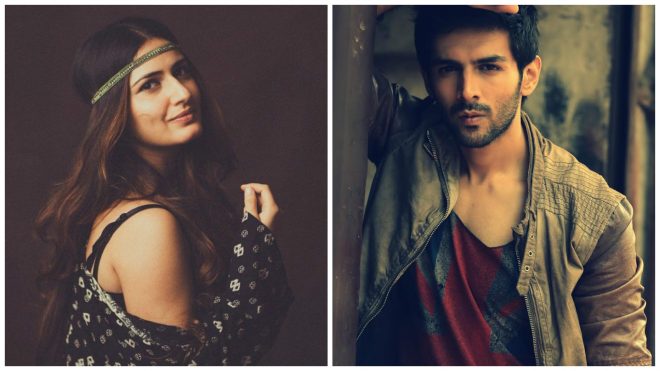 Just like the Dangal actress, Kartik Aaryan has certainly made his own mark in the Bollywood industry by proving that he can nail a romantic character easily. According to several media reports, it is also been said that Fatima and Kartik are presently in-love with each other as well.
The news came into the limelight, when Fatima, who is also an enthusiastic photographer, clicked pictures of Kartik and then it surfaced on the web. People even started questioning about "Is Fatima taking some love advice on her relationship with Kartik Aaryan"? Undoubtedly, only Fatima Shaikh can clear by talking about her relationship with Kartik.
Her FANS wants to know whether all this news is just rumors or was she really in a relationship with "Pyar Ka Punchnama" star. Not just Fatima, the media also wants to know about Kartik's reaction on this news.
Overall, Fatima is said to be preparing for her upcoming movie "Thugs of Hindostan", and Kartik is shooting for his upcoming movie "Guest In London."
Dating List Of Fatima Shaikh – Any thought?