Celebs Wearing Slogan T-Shirts – In the world of Bollywood industry, the clothes celebrities wear are often the talk of the town. Yes, not just their movies, but their fashion sense is also a hot topic of discussion. Even celebrities know this very well, right? It's quite obvious that whenever they come in the limelight, questions are being asked to them (mostly about their personal life) Sometimes celebs choose to answer, whereas the other time they just walk away. But, this time the trend is changed. Yes, I mean, nowadays when celebs are in no mood to answer the questions asked by media, they let their t-shirts do the talking.
Yes, I mean slogan t-shirts.
Many celebs follow this trend, as it's an easy way to express themselves in the public.
So, our A-list celebrities and their slogan t-shirts did a lot of talking and it expressed their moods as well. Let's take a look at some celebrities who were spotted wearing slogan t-shirts to express themselves in the eye of media.
Celebs Wearing Slogan T-Shirts – 
Alia Bhatt
When it comes to wearing a slogan tee, no one can beat Alia Bhatt. Yes, and it's all because she has worn many slogan t-shirts to express her various moods. We have chosen this one and it's way too adorable. Look at the t-shirt – Yeah, for her BAE means Bacon and Egg.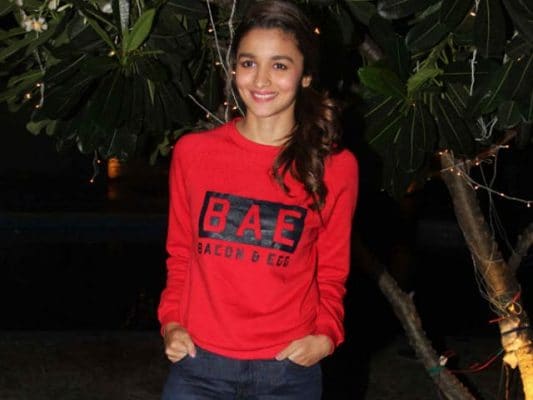 Esha Gupta
It seems like Esha Gupta is that girl from your friend group who is sarcastic, but when someone comes up-to her and ask about it, she'll respond "Me? Sarcastic? NEVER." Haha! This one is very eye-catchy.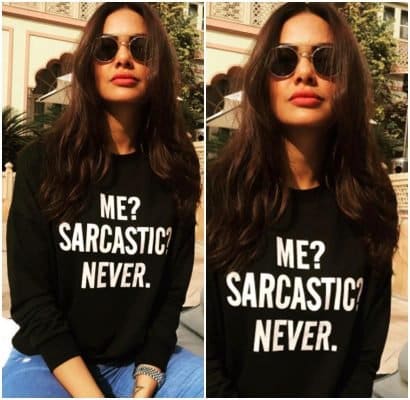 Priyanka Chopra
This is the message that she follows in her life. It's a good one though. Plus, there are many people who are ready to troll her, and she's not giving up on herself. So, in short, this message is a good one.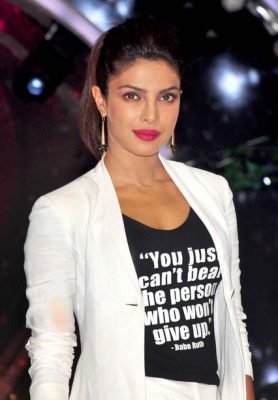 Kareena Kapoor
It seems that there are too many directors calling Kareena Kapoor in the early morning and SHE HATES IT. So, this is the way she thought of telling them about it. Smart way, isn't it? Hehe!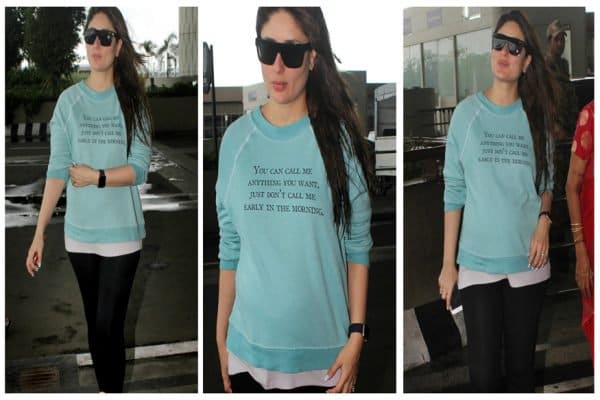 Katrina Kaif
OK, this one is straight to the media people who were excited to ask about her BF. I mean, Katrina was maybe so sure that the media people will ask her "that" one question "Who is your BF?" and then, her t-shirt answers it all. Smart!!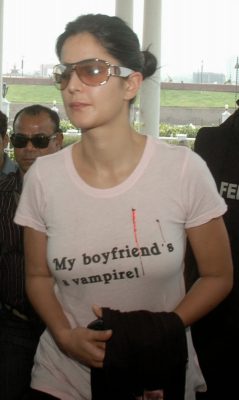 Sonakshi Sinha
Here's Sonakshi telling the world that she's gonna do it her way. You know, it's kinda like, you listen to the whole world, but in the end you do things the way you want it to.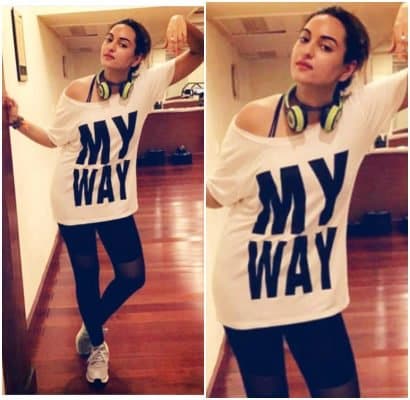 Ranveer Singh
I'm sexy and I know it? Oh yes, Ranveer knows that he is SEXY and he's not scared to accept it. Hehe! He is really the funniest guy in the Bollywood industry. Plus, that smile is so contagious.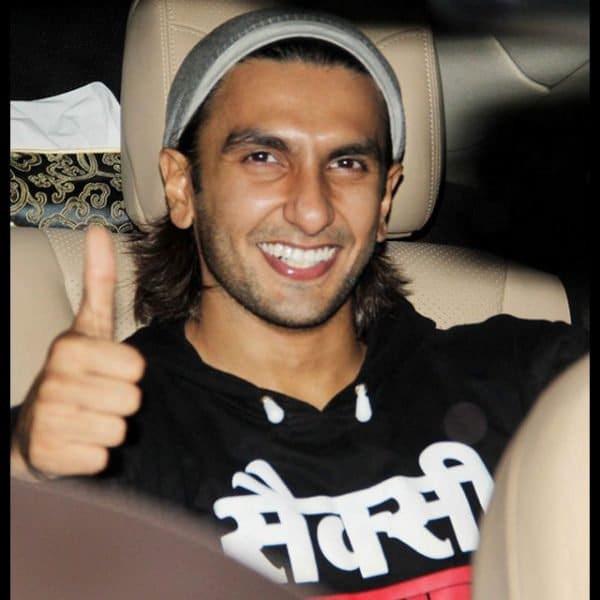 Varun Dhawan
And when you go and ask someone about love (Especially Varun Dhawan) what is love? Here's the answer you'll get. Love, my dear, is the drug that kills you.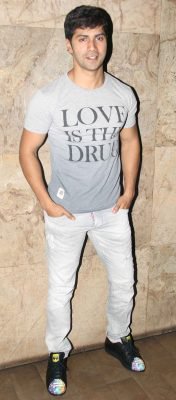 John Abraham
This one is so funny.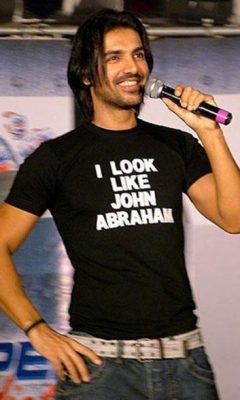 Celebs Wearing Slogan T-Shirts – What do you have to say?