Bollywood divas in saree – As a girl, we all might have imitated our moms in her saree look once in our childhood. It is a different kind of passion to wear sarees in auspicious occasions or ethnic gathering. When you wish to glue that all eyes on you, then here are few celebrity style sarees that will totally make your heart beat like a jet speed, some of them are as follows:-
Bollywood divas in saree –
1:- The classy pick of light color and heavy jewelry by Sonam Kapoor is perfect to rise up that fashion quotient. She is truly stunning style icon of Bollywood.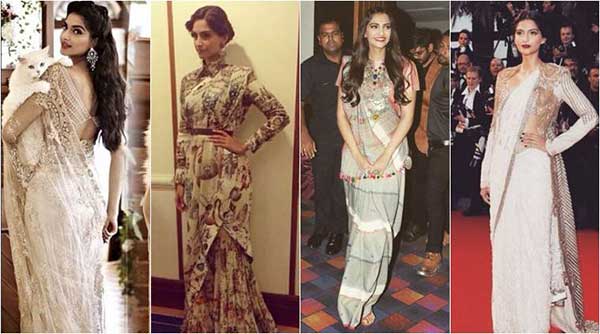 2:- Sonam Kapoor is truly a style goddess with deep cut blouse truly accentuating well her feminine curves yet maintaining her charismatic fusion of Indian look.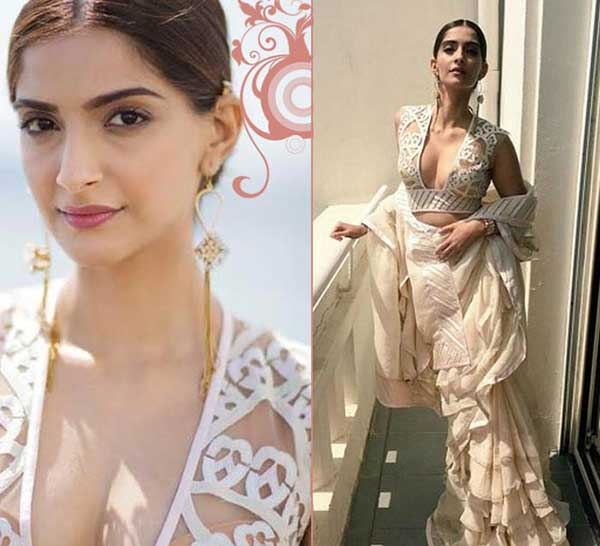 3:- Desi girl Priyanka Chopra looks flawless with her glittering lace border saree and notable zari work. We loved every bit of it for flaunting well her long earrings. She gives us fashion goals to look chic with minimalistic efforts.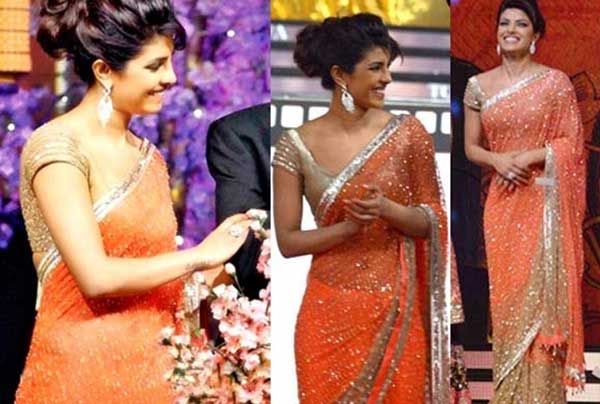 4:- Favorite of masses, Deepika Padhukone and her overall glittering saree were perfect show stealer.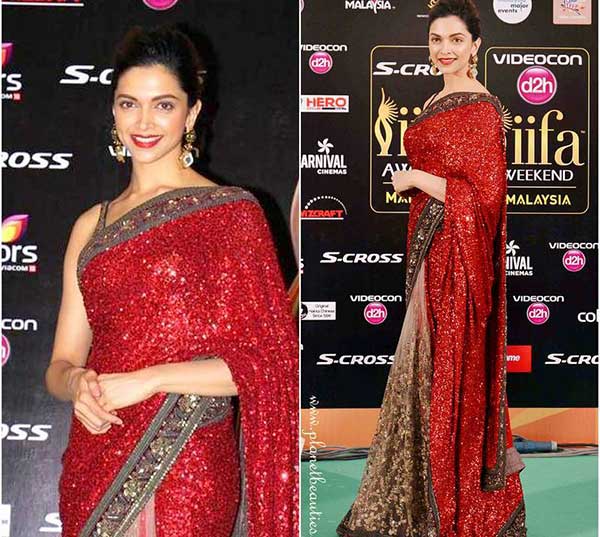 5:- Bold and stylish, Alia Bhatt keeps it simple yet stunning. Much pinned thing in overall outfit is her off-shoulder blouse perfectly matched with heavy border sequenced saree.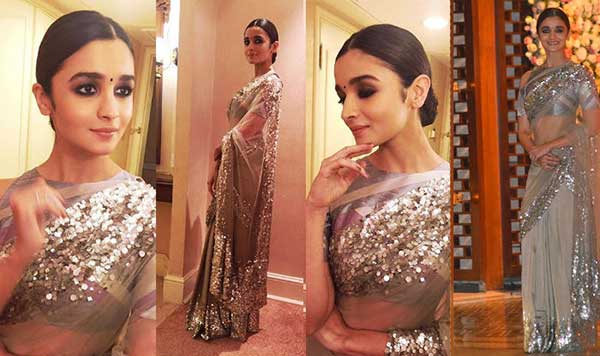 6:-  Jhumki, styled eyeliner, light blush and stunning floral motif saree of Deepika Padhukone is totally vivacious to give glory of being perfect diva.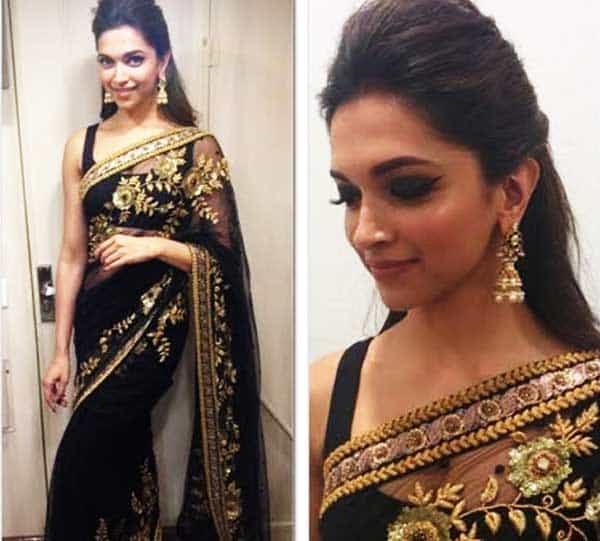 7:- The multi-talented Chitragandha Singh looks alluring with full sheer sleeves blouse, edgy pattern and suberb combined shade of black and brown.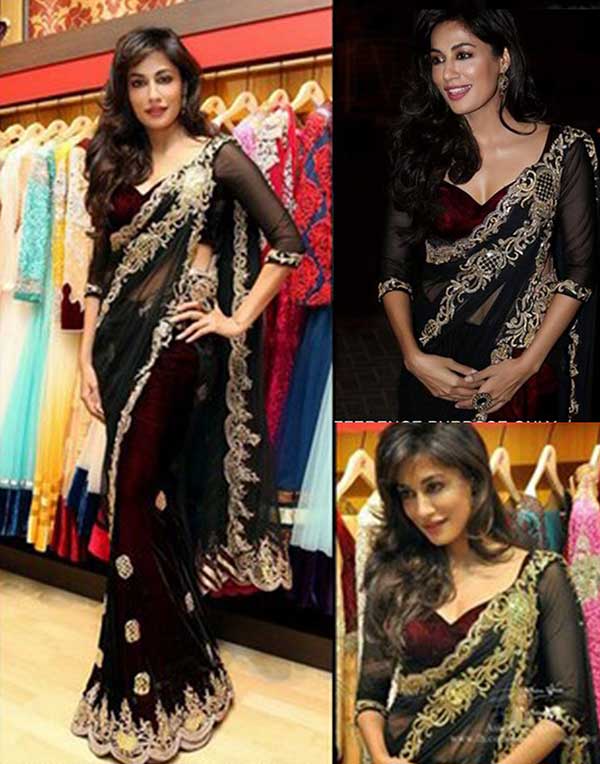 8:- Actress sridevi stick well to her wand of fashion with mint, black saree. The pick of different silhouettes with golden embroidery creates an impressive stir of fashion. We give full credit to her overall style as she pairs this saree up with beautiful sleeveless blouse.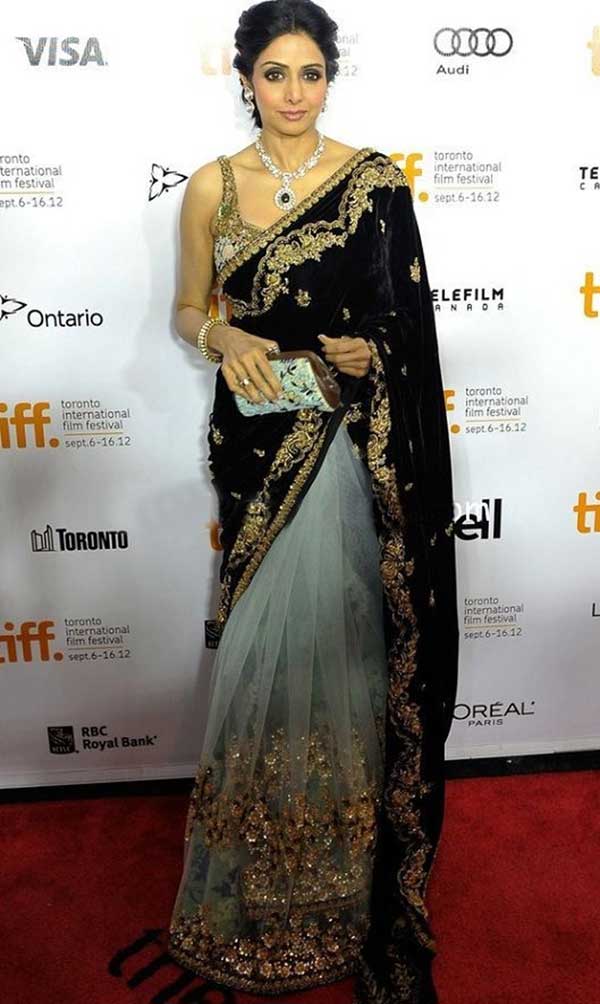 9:- Classic yet simple, Sridevi looks youthful with her glam look. The shades of saree, heavy border and lace patterned pallu with the intrigued full sleeves blouse gives out a proper radiant look.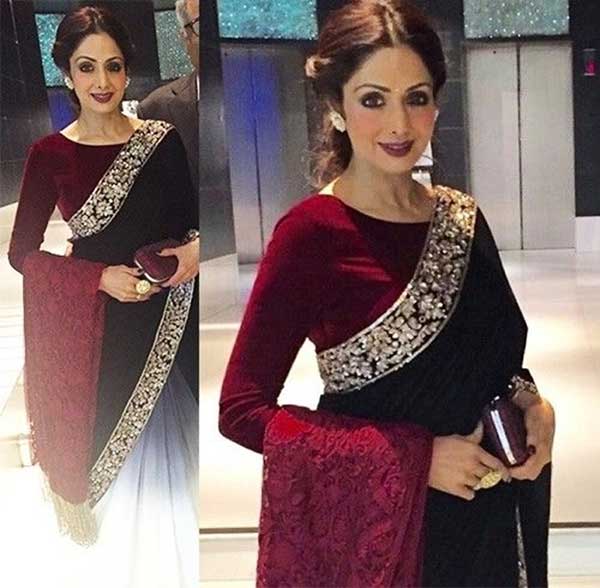 10:- Folding hands and saying "Namaste" with her deep rooted Indian tradition shows girl next door nature of  Shilpa.  Red color is highly regarded as auspicious one in many parts of India, Shilpa and red colored saree connects the dots of tradition. The overall enticed embroidery is perfect treat to every eye and it costs whopping 40 lakhs!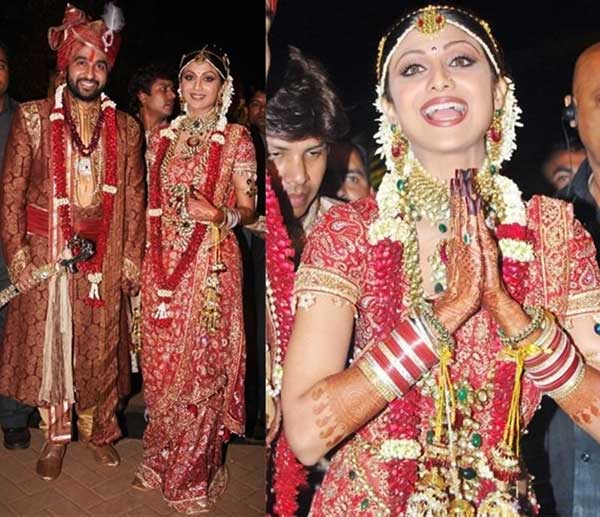 These are Bollywood divas in saree that one wants to steal – Just that we can't steal it… but we can wish for them by seeing every falling star!