Bollywood Celebs Love Affairs
Bollywood celebs have great love stories both reel and real.
No doubt, Bollywood is fun-filled with controversies, glamour and other stuffs. But, what else keep the things spicing in Bollywood stars life is definitely their "Love affairs" or say "List of lovers" .
As we say "Loving a person is like a big challenge but when it is twisted with a third entry; it molds into tricky situation".
Isn't it? Well, to make it simpler; take a look at these Bollywood celebs love affairs that proves love isn't a one time fair play.
Raj Kapoor – Nargis – Sunil Dutt
Raj Kapoor and Nargis starred in almost 16 films and impressed audience with their reel life pairing. But, later Nargis fell deeply in love with Raj Kapoor and as one say "Love is full of twist and turns", Nargis felt heartbroken when she found Raj Kapoor was already married to Krishna Kapoor.
This happened to be the twist in their love story as he refused giving up on his wife and later it took a turn when she married Sunil Dutt after he saved her life on the sets of "Mother India".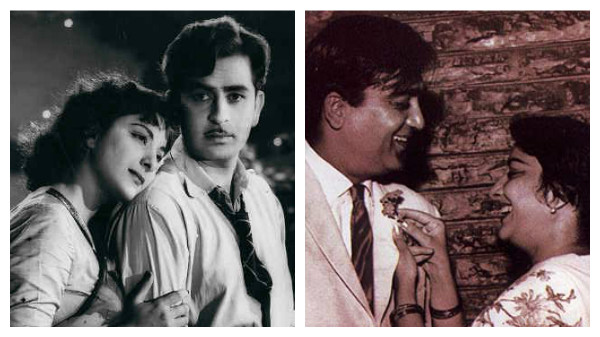 Jaya Bhaduri – Amitabh Bachchan – Rekha
The Big B of Bollywood who married Jaya Bhaduri has shaded a long love- story behind. Yes! The one your mind just recalled "it's Rekha Ji".
It is said they fell in love on the sets of "Do Anjaane" and then their romance took a tragic turn that really made them "Do Anjaane" in real life.
The pair never appeared after their film together called "silsila" and that's when the coined turned and their silsila ended forever. Whoa! Even their films define their start and end.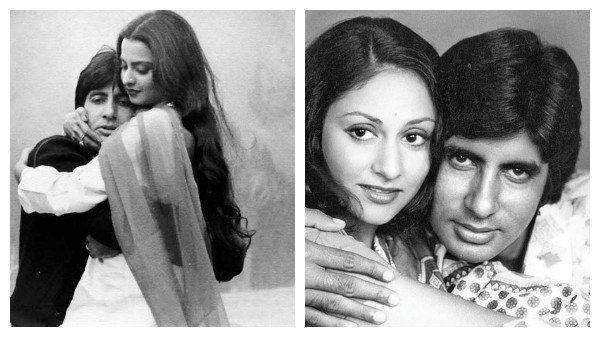 Salman Khan – Aishwarya Rai – Vivek Oberoi
Yeah, how can one forget this lovey-dovey  turned sour love story. Not stopping here Aishwarya even changed lane with Vivek Oberoi.
Well, Aishwarya Rai is now happily married to Abhishek Bachhan, but her affair with Vivek seems to be haunting him for life. (Sorry but No Sorry)- You get it? Well, yes you do.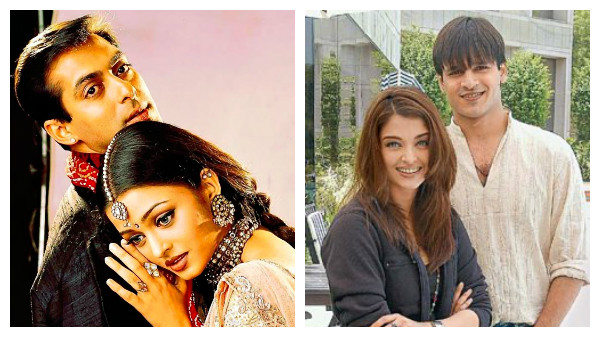 Twinkle Khanna – Akshay Kumar – Shilpa Shetty
Akki is one mastermind in love-game. Yes, even though he impresses his fans with his performances; one can't ignore that he is Bollywood's  Casanova. Akshay is famous for two timing with Shilpa & Twinkle Khanna.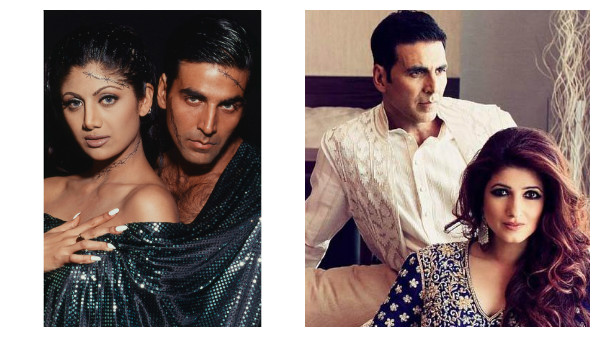 Shahid Kapoor – Kareena Kapoor – Saif Ali Khan
Kareena Kapoor & Shahid Kapoor's movie "Jab We Met" really turned their real life story into "When we met…" The ex-flames sweet last kiss took a dramatic turn when Kareena fell in love with Saif Ali Khan.
In spite of the age gap and Saif's previous marriage, Kareena dropped the young lad and married Nawab.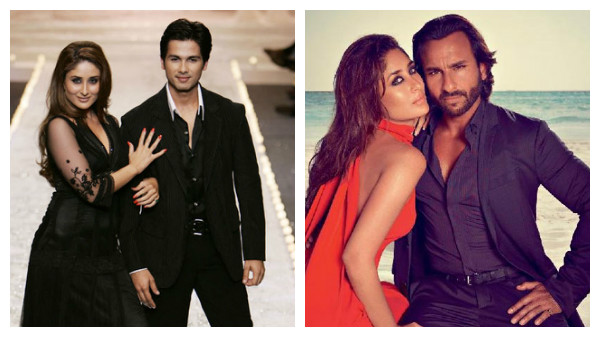 Ranbir Kapoor – Deepika Padukone – Ranveer Singh
Well, one really needs to take linking tips from Dips for sure. Look how smart she manages her "ex" and "y" together at the same time. Deepika was truly in love with Ranbir Kapoor but fate turned. And she fell for Ranveer.
Few days back we saw Ranbir and Ranveer's so-called Bromance as Deepika cheered them !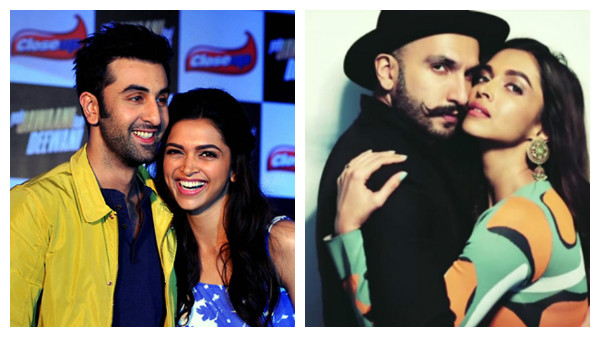 Salman Khan – Katrina Kaif – Ranbir Kapoor
Salman is especially known for bringing divas into Bollywood. Reportedly, Salman and Katrina were in a relationship but later the ride took off. Katrina found love and comfort in Ranbir's arms that left Salman screwed.
One can definitely say Katrina ditched Salman and went ahead with a younger lad. But, wait the real twist is- after her break up with Ranbir; once again she is building her rapport with Sallu. Kahaani mein twist aage hain!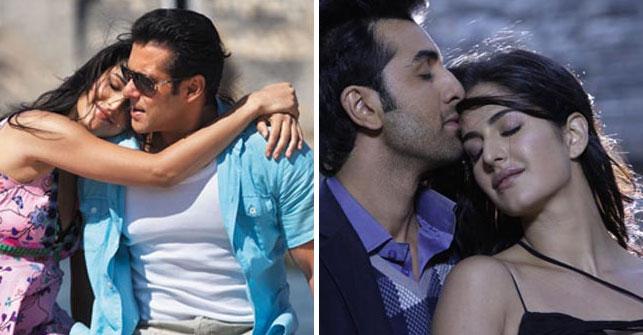 What do you think about these Bollywood Celebs Love Affairs? Let us know in comments below.