Bollywood celebs childhood pictures – Being a celebrity needs colossal patience as the media is always on the prowl for potential 'news' about them.
Their personal lives are hair-split over to serve the entertainment cravings of the masses, to their added chagrin, and to the lowest low of moral grounds, some celeb divas have also been questioned for not losing post-pregnancy weight faster. But a gentle reminder here, the celebrities too are human beings imbued with pretty grounded emotions like us. It's the redundancy of media sometimes that see news in them.
Having said that, the celebrities have spent as vivacious childhoods as ours, so there is no point discriminating. Some even spent their in rags and made it to the riches; all have been spent in abundance of joy nonetheless.
So, here are some Bollywood celebs childhood pictures that you will completely drool at if you love babies.
Bollywood celebs childhood pictures –
1 – Sradhha Kapoor:
This is a munchkin like picture of Sradhha Kapoor which really is a show-stealer. Sradhha is widely worshipped for her girl-next-door looks and this one from her girlhood days is every girl in Indian households.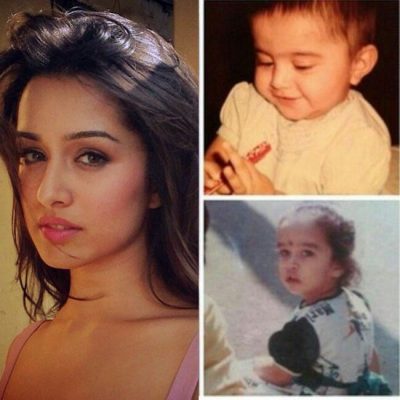 2 – Abhisekh Bachhan:
Here is a picture of little Abhisekh in his mother, Jaya Bachhan's warm embrace. Every child looks as resplendent with their mothers, so does Abisekh here. He is now a staggering 6 feet tall gentleman fathers a girl but this childhood picture of him has completely made us melt.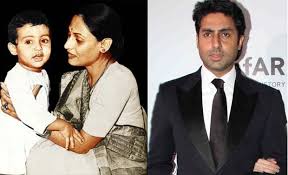 3 – Ranveer Singh:
Ranveer has set the media abuzz with his whacky fashion sense and bombarded us with brilliant performances in quick succession that helped him made a name for himself, the most current one being Alauddin Khilji in Padmavat. However, his antics must have been same in his younger years and here's the proof.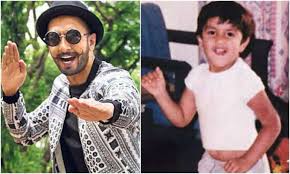 4 – Sunny Leone:
This Indian born Canadian pornstar has set the hotness metre soaring in Indian silver screen. Sunny Leone is the name. But who has ever imagine she would look as mundane and simple in her childhood days, things glamour do to a person. Phew!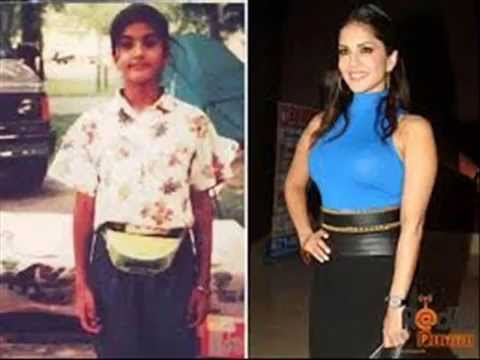 5 – Sridevi:
My heart skipped a beat writing her name but what could one do when god had other plans. May her soul rest in peace but this picture rekindles her memories all right. Sridevi was born to rule the silver screen having been debuting as a child star in movies.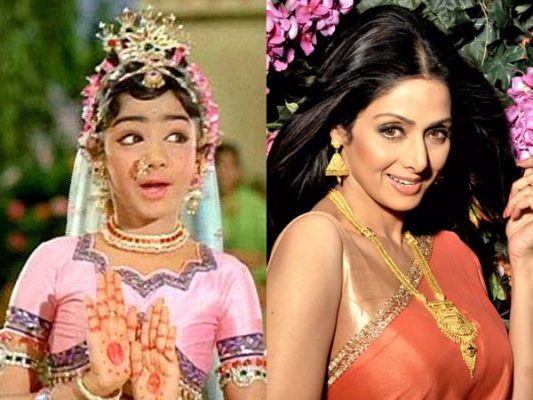 6 – Aishwarya Rai:
Her beauty is the epitome and her childhood picture is well emblematic of a potential diva who would set new beauty standards in Bollywood, no wonder she did.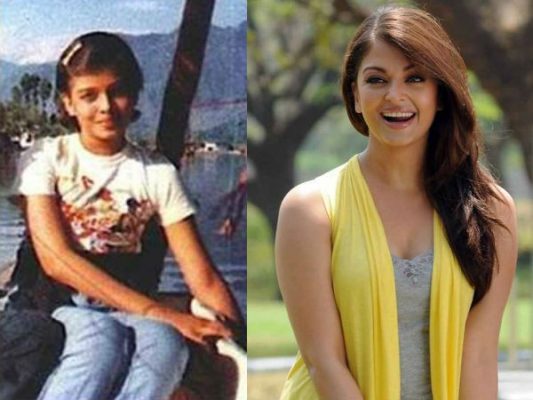 7 – Aliaa Bhatt:
Our cutie-patootie Bollywood sweetheart was as adorable in her childhood years and here's the proof.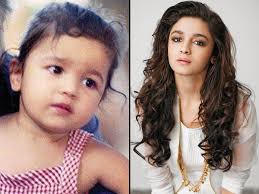 8 – Arjun Kapoor: 
He made a thunderous appearance with Ishaqzaade and there was no looking back since. Arjun Kapoor  is downright hotness.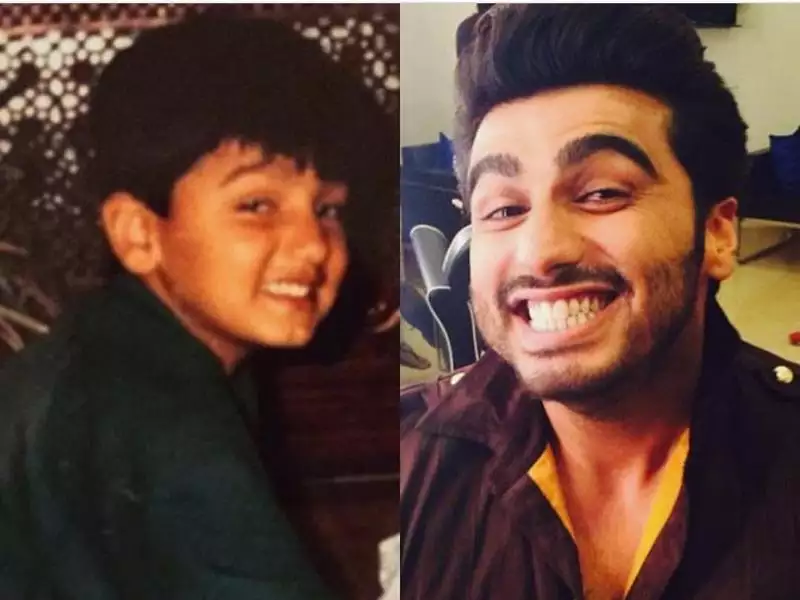 These are the Bollywood celebs childhood pictures – These pictures are completely worth your while in case if you are having weekday blues.