Bipasha Basu and Karan Singh Grover  will soon tie knot on 30 April.
Before the D Day, Bipasha Basu and Karan Grover are enjoying every bit of their single hood and are indulging in every lovely tings and activities that are just adding on their memories.
We got to know that  this couple had super awesome bachelorette and bachelor parties with close pals and kin.
Bipasha took to Instagram to post all the party pics. And the pics are the proof that they enjoyed their pre-wedding bashes to the core.
Below are the snaps, have a look :
1… It seems Bipasha was at pinnacle of happiness, just look how cute and coy she is looking 'bride to be' sash, surrounded by flowers, balloon and friends. She captioned the pic with the following statement. My Bridal Shower❤️Thank you all my lovelies😘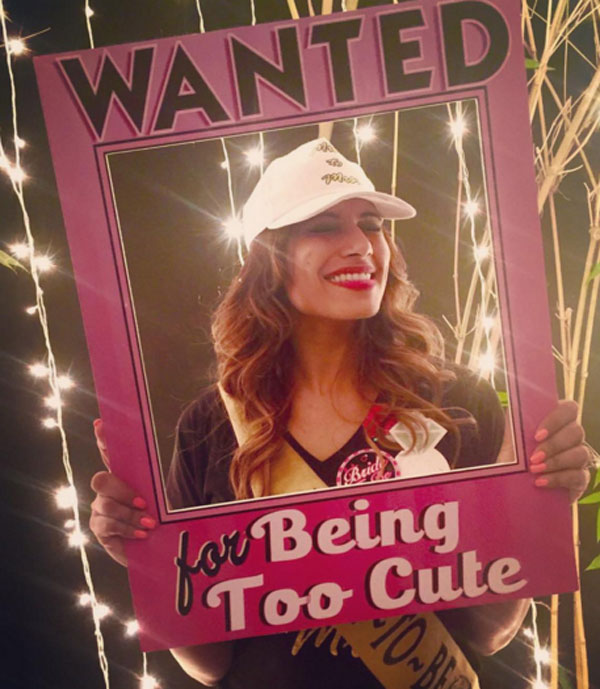 2… Rocky S is Bipasha's chuddy buddy so how can he miss her bridal showers. Her pal has also designed her wedding outfit as well. Wow! We are eagerly awaiting to check out trousseau!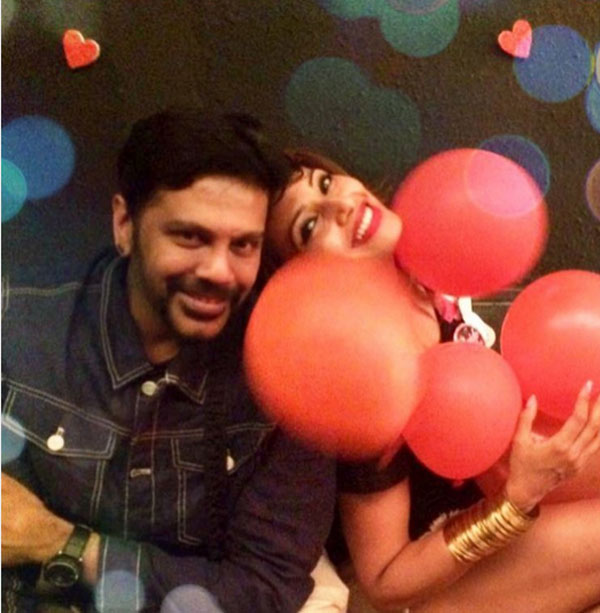 3… Her Red and pink themed bridal shower party which is also her favorite colors really look ideal one. Don't you think so ?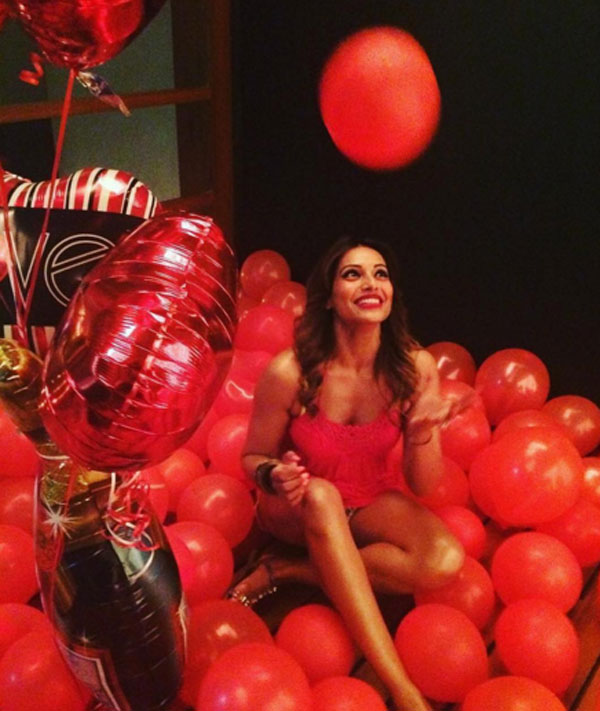 4… Many friends including Deanne Pandey, Dipannita Sharma  and Bipasha's sisters attended the happening bridal shower.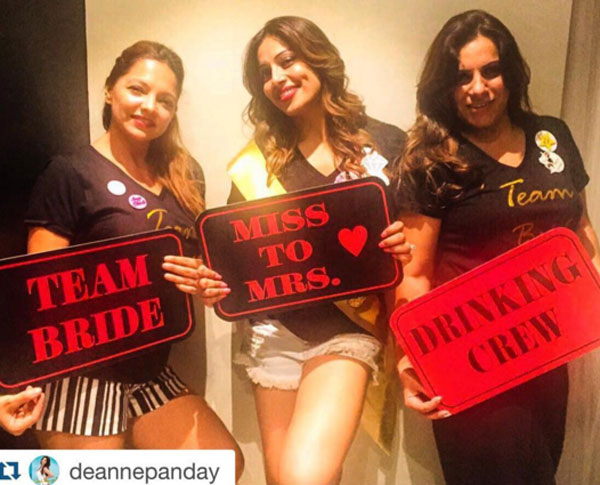 5… "Am so so so blessed to be loved by so many amazing ladies. My closest friends and my sisters. Whattttt a night ladies.Thank you all" she captioned the one of the pictures.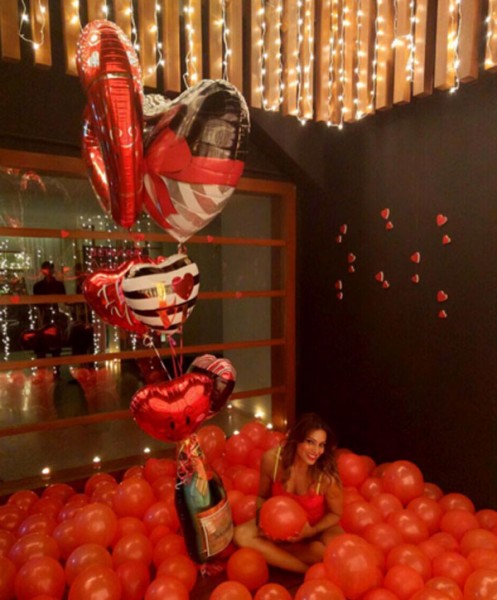 6… Here is the pic of Bipasha Basu along with her sisters and friend. All wore matching outfits and cap with captions. She indeed had a great bachelorette party.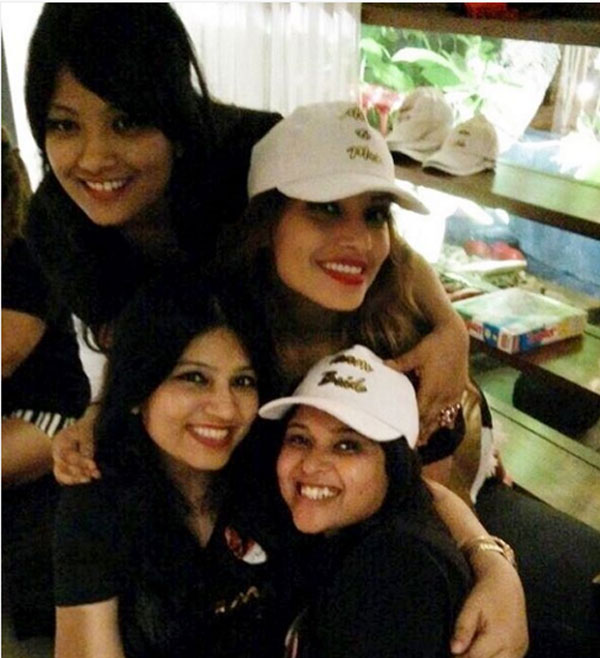 7… Love, pictures, gifts, balloons, flowers and cute dresses what can  to be bride ask more!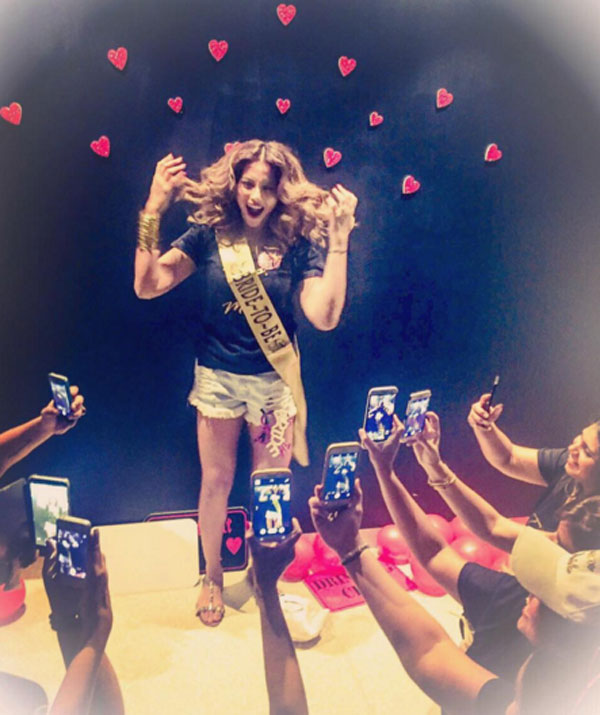 8… Yes, Karan crashed Bipasha Basu 's party to give her a lovely surprise and here's the cutest pic of the couple  hugging and looking each other adorably. Karan Singh Grover was partying  in Goa with his 'monkey pack.'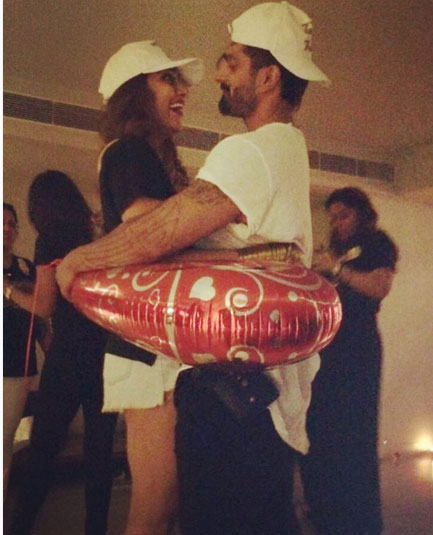 9… Karan too partied hard with his friends. He captioned the pic by the following line. "Thank you all for the most awesome day ever. It will definitely go down in History!! Special thanks to the director, producer and the tour organizer."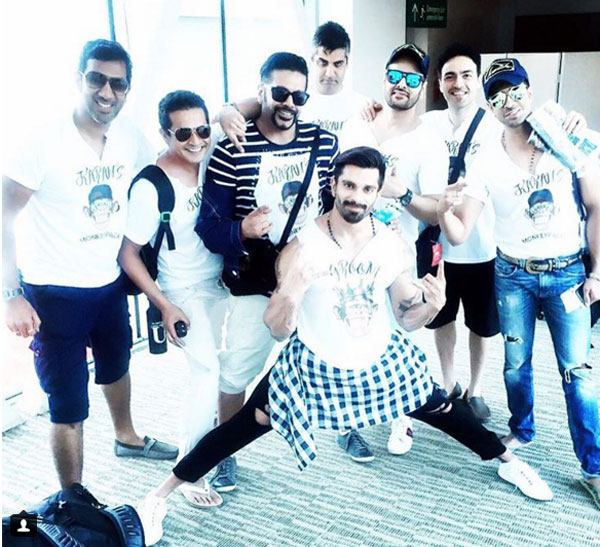 We wish all the marital bliss to this couple.
Stay tuned to know more about their wedding shenanigans.