Diwali is one of the most celebrated festival in India.
Bollywood celebs are always excited to throw Diwali parties too. From Television Baroness Ekta Kapoor to legend Amitabh Bachchan to many other Bollywood celebs gave grand parties which were attended by who's who of Bollywood.
As usual paparazzi and media shutterbugs were on anvil during the parties. Some celebs stood out from the rest of the celebs because of their amazing Diwali ensemble and some failed to happy the fashion police.
Let have a look at those celebs who looked patakha this Diwali:
Kareena Kapoor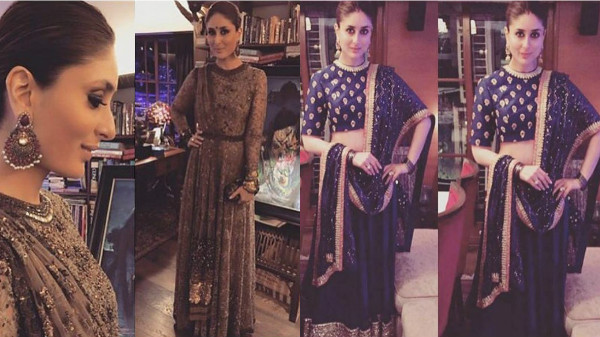 Kareena Kapoor looked her best for both B Town parties. Light Brown outfit that she wore for Shilpa's party was designed by none other than Sabya Sachi and it was widely appreciated in fashion circles.