B-Town Celebs In Live-In-Relationship – 
Live-in-relationship is quite common now.
Even Bollywood couples are stepping ahead to experience it before tying the knot. We all know, Ranbir-Katrina who experienced it, only to find out that their relationship isn't working well. Plus, there are other couples too, and yes, I'm talking about "Sushant Singh Rajput-Ankita Lokhande", "Abhay Deol-Preeti Desai", "Saif Ali Khan-Kareena Kapoor" and even Kunal Khemu-Soha Ali Khan.
But this KHAN that I'm talking about moved in when he was only 20 years old and his GF was 21 years old.
I know, many of you will think I'm talking about SRK and Gauri Khan, but let me break your heart because it's not SRK.
Ok, I'll give you a hint – This KHAN also has a chachu in this Bollywood-industry, and he acted in "Joh Jeeta Who Sikandar" movie when he was a kid.
I think that you've guessed it now.
So yeah, I'm talking about Imran Khan and Avantika Mallik.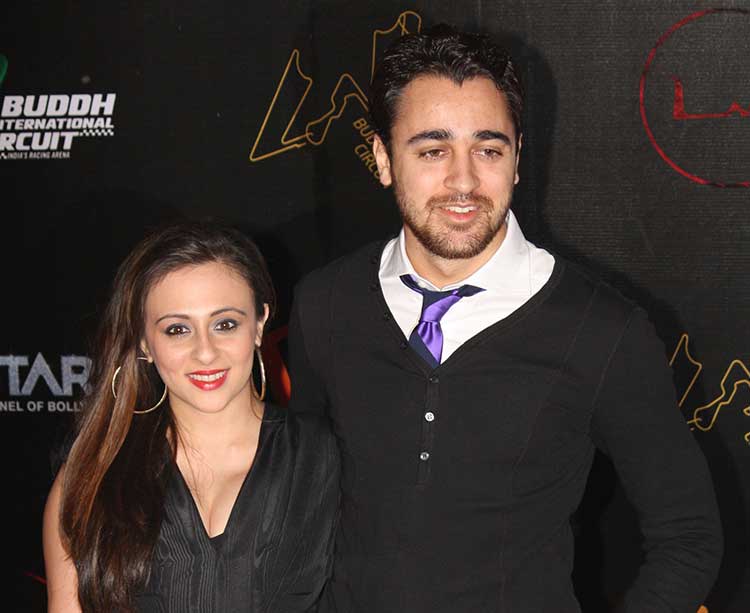 It's hard to believe that Imran and Avantika moved in together at the age of 20-21 years old, right? I know, it is. Imran and Avantika started their relationship smoothly and they also had full family support during that time.
I'm telling you, many people talk about how cute Genelia and Ritesh Deshmukh's Jodi is. I think that Imran and Avantika are equally cute too.
Once revealing about his live-in relationship scenario, Imran revealed that luckily the two didn't face any kind of wrath from their families as their parents were both OK with their idea of living together.
Sounds lucky, isn't it?
Imran also revealed "In 2004, when I was 20, I started living in with Avantika who was only 21 during that time. It helped us understand the relationship better so I support it whole-heartedly."
We must say that the live-in-relationship really worked out for them. I mean, they certainly look so happy together and are happily married with one kid.
Good going.
B-Town Celebs In Live-In-Relationship – What do you have to say about Imran and Avantika?