B-Town Actresses And Marriage – Who do you think this actress is? Can you guess? Alright, to help you a bit, let me tell you that she made her Cannes Film Festival 2017 appearance. It is obviously not Aishwarya Rai because she is married and happy with a darling daughter.
So who can it be? Deepika Padukone? We know she is dating Ranveer Singh and she is also said to be in a live-in-relationship now, right? Honestly, she is not the one. So who else? Is it Amy Jackson? Nope.
To give another hint, she made her Cannes appearance with her rumoured BF. Alright, you must've guessed it now. It's one and only "Shruti Haasan."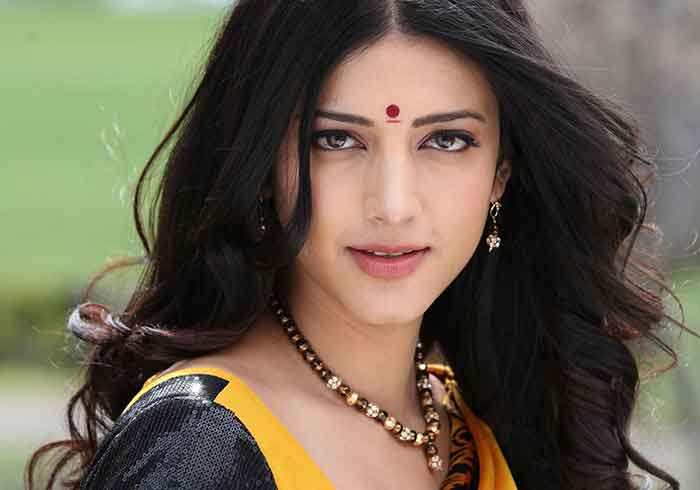 Yes, you've read it right.
Recently, in an interview, she shared her thoughts on marriage and having babies before getting married…She said "If she finds a right person who will love her unconditionally then she is comfortable having a baby before tying the knot."
This statement might raise many questions, but that doesn't seem to bother her at-all. She said "I don't care about the media and whatever the society has to say about this." In short, she meant that she doesn't give a damn about what others think about her LIFE.
As reported in news18.com, she revealed that earlier she was in love with a music director, but that love actually turned out to be just an attraction. So now there's no love in her LIFE. But she seems to be a little secretive, because she is rumored to be dating a British guy.
It is said that she is in a serious relationship with a London-based actor named "Michael Corsale" who is of Italian descent. She was spotted many times in Mumbai with her handsome and cool BF "Michael Corsale".
Overall, it seems that she wants to keep her relationship a secret.
B-Town Actresses And Marriage – Any thoughts?