Alia Bhatt work-out plan – Alia Bhatt, the true blue legatee of the Bhatt family has carved her niche in Bollywood with some notably stellar performances like Highway, Dear Zindagi, Udta Punjab, Kapoor and Sons etc. She charmed her way through hearts with not only her back to back heavy-duty performances but also her looks. Her deft touch and spontaneity makes the role come alive and her toned body pulls off any outfit like its own skin. The body that we look up to took years to be chiselled and not to mention she had to spend hours in gym to trim the extra kilos. Now that she is in shape, she follows a simple exercise routine that any girl can comply with. Take a look:
Alia Bhatt's workout plan:
Alia Bhatt is being trained under the supervision of celebrity Pilates expert Yasmin Karachiwala and here under is her total exercise routine-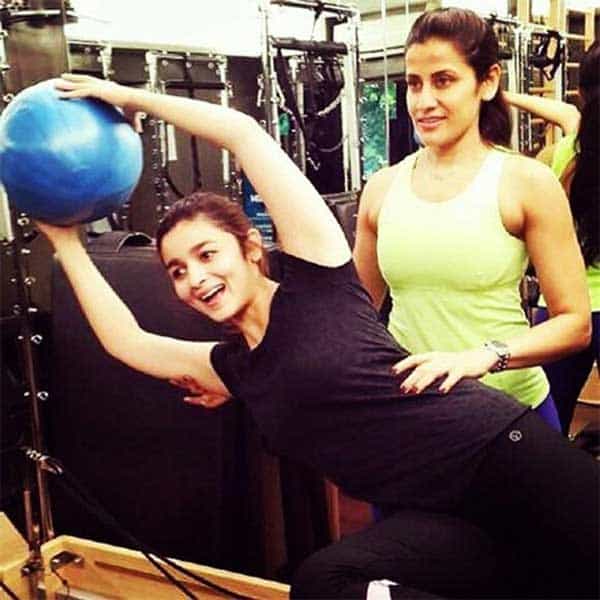 Day one: She does cardio and upper body toning during the 1st day of the week which is followed by 5 mins warm up on treadmill, 10 minutes running on treadmill, 10-12 repetitions of push-up in 3 sets, 20-24 dumbell raises repetitions in 3 sets, 15 repetitions of lat pull down in 3 sets, 15-20 repetitions of Bicep curls and 12-15 repetitions of Tricep push down all in 3 sets.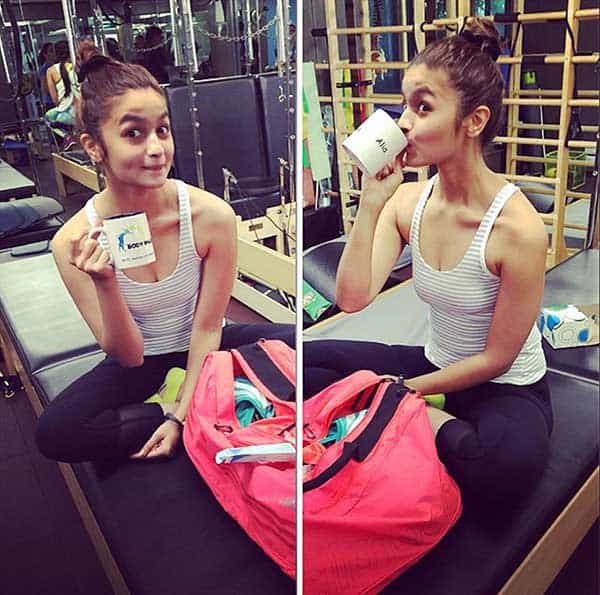 Day 2 is the resting day
Day three: warm up on treadmill for 5 mins, crunches in 15-20 reps, hyperextensions in 15-20 reps, Bicycle crunches in 20-25 reps, reverse crunches in 15 reps all in 3 sets. These are cardio and abs training.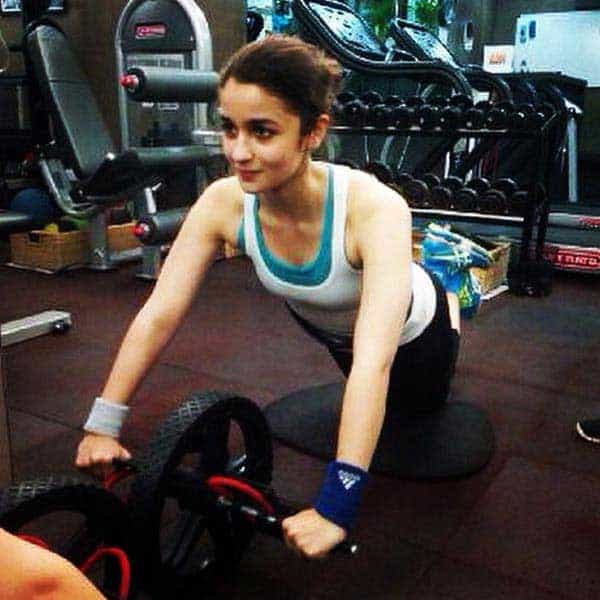 Day 4 is the resting day again.
Day five: warm up on treadmill for 5 mins, 15-20 reps of squats, 20-25 reps of forward lunges, 20-25 reps of reverse lunges, 15 reps of dumbbell lunges all in 3 sets followed by running on treadmill for 10 mins. These are cardio and legs exercises.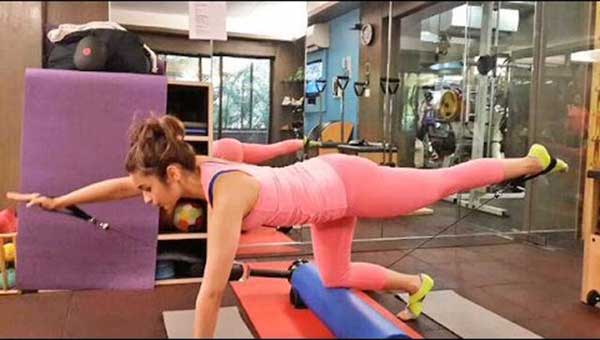 This is Alia Bhatt work-out plan – So, it sums up, the whole exercise routine is simple and effective. It focusses on the prime areas of the body and tones them down. You don't have to spend a lot of time in gym hence to get a body like Alia's.