Two big-budget movies releasing on 23rd of this month. One is heroine-oriented and the other one is hero-oriented. Which one will win the box-office race?
Akshay Kumar is a huge star who can single-handedly lift a film's fortune, even if there is no story in the film!
Sonam Kapoor is a terrible actress who is known to drown the films she acts in, even if the film is good!
However, that hasn't stopped her from pitching herself directly opposite Akshay and taking a huge panga which has maximum chances of boomeranging and biting her in her ass!
No, she hasn't called Akshay for a duel or a wrestling match on a public platform (though we would love something of that sort! He He), but it is no less than a fight of honour and prestige.
We are talking about the movie releases this Friday! Sonam is coming out with her Dolly Ki Doli while Akshay is starting his year's releases with Baby. Interesting competition on box-office, isn't it?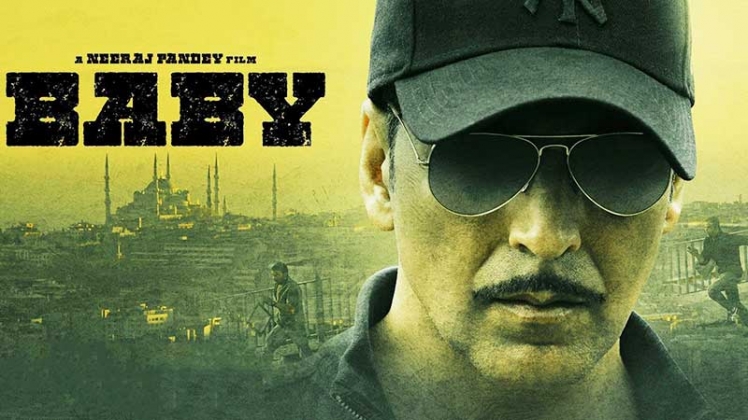 One way of looking at it is that both the movies are from different genres so there shouldn't be any competition. While Dolly Ki Doli is a light-hearted tale about a con bride and inspired from real-life incidents, Baby deals with terrorism and is a thriller, but is also inspired from the real life of a secret agent.
However, competition is a must as Sonam is entering a territory which Akshay called his not so many years ago. He did movies like Hera Pheri and Mr. & Mrs. Khiladi where he played these naughty mischievous and con-like characters. Sonam will be seen in such a role for the first time and seriously speaking, going by her performances in various films till date, there is little hope that she might do any justice to the project. We are not criticising her even without watching the movie, but it is purely based on her past track record. Who knows, she might spring a surprise and the movie does wonders for her career, the way a Queen worked for Kangna Ranaut's career.
On the other hand, Akshay is known to make 3-4 films every year and even if a couple of them don't do roaring business, he still generates enough box-office revenues to make up for any losses. Also the plus point about Baby is that it is being directed by Neeraj Pandey who has earlier given A Wednesday and Special 26, both path-breaking and total entertainers.
Dolly Ki Doli is from producer Arbaaz Khan who did Dabangg and Dabangg 2, but is known to make it big on his brother, Salman Khan's shoulders!
Can he give a hit solely on the project's credentials? Only time will tell!
Well, in just a couple of days we will know the fate of these biggies. Our only wish is that both the movies should be totally entertaining and no matter who earns more money out of the two, the audience should get their paisa vasool fun! After all, it's the beginning of the year and we need some kickass entertainment, don't we?