Akshay Kumar Love Story –
Akshay Kumar is happily married to Twinkle Khanna,  and is blessed with two beautiful kids "Aarav and Nitara".
Undoubtedly, he is quite a happy man in his personal as well as professional life. No doubt, he is also a person who will motivate others to come out of their comfort zone.
Other than that, it is not a secret that he had many affairs with his co-stars like Raveena Tandon and Shilpa Shetty.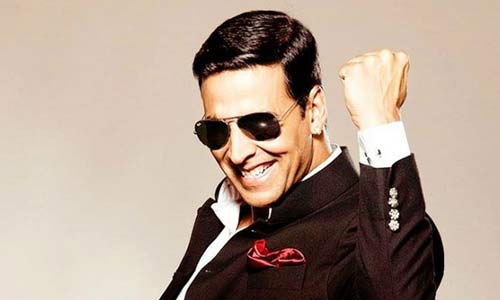 But who do you think was his First-love? No, it's not Shilpa Shetty.
To be honest, you'll not be able to guess it correctly. So, let me tell you that his First-love was his Marathi teacher in his school.
Yes, we all had crushes on our professors in school and college, right? Akshay Kumar's story is not different. Like we all know he is a Funny man, Akshay revealed his story and here's what he said "I was in a sixth grade and it was my Marathi teacher. I told my friend that I want to marry her. And the teacher caught us talking and asked my friend what I said to him.. And can you believe it? The boy actually went ahead and told her that I said I loved her and wanted to marry her. "
This is Akshay Kumar Love Story – This might sound cute, but in reality it wasn't. Here's how it turned into an embarrassing situation "I got punished. My parents were called and it was so embarrassing that I got rusticated for two days." Poor Akki!
Now isn't this something that is relatable? I'm sure it is.