Airport Style Of Kangana Ranaut – Undoubtedly, Kangana Ranaut is the QUEEN of Bollywood. Keeping aside all the controversies, we all know that she's a talented & a brilliant actress in our Bollywood industry today. Not just a talented actress, her Fashion Sense is the best. The queen of Bollywood might not be on Instagram like other celebrities, but during her promotions she convinces us that her style is the best & indeed worth following.
Forget promotions, oh my, have you seen her airport style? She truly impresses with it. Few days back, Malaika Arora Khan was asked "Who do you think has a best taste when it comes to airport fashion?" she said, Kangana Ranaut has a best taste without any doubt.
You see; even Malaika Arora is impressed by Queen's Fashion.
Why not? I mean, Kangana Ranaut is indeed good at it. Be it walking in a saree or wearing funny slogan Tee, Kangana can easily pull both the style. Here I've mentioned Kangana Ranaut's best airport looks and I'm sure, that some of you are going to end up saying "#FASHIONGOALS."
Keep scrolling –
Here's the outfit Kangana Ranaut once chose to wear. What do you think? No doubt, the quirky look is looking good on the Queen. It seems, this is Kangana's way of saying, when you just want to be comfortable, go casual but in style.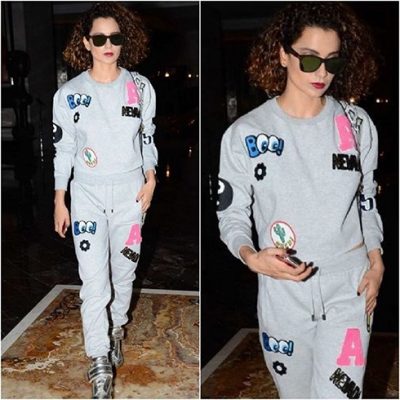 In this look, Kangana Ranaut completed her look with specs, green mini-skirt, matching top, camel color coat, and heels. Okay, we have to admit that she is looking nothing less than a diva.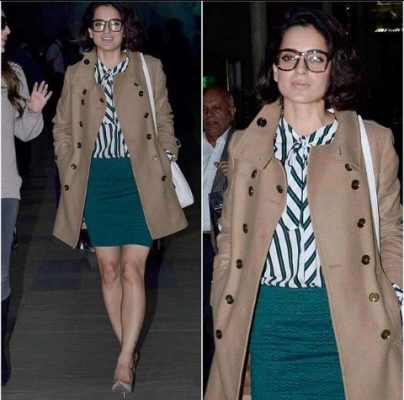 It seems Kangana Ranaut loves wearing specs, and well, we love watching her in 'em because she looks cute & gorgeous. This Dolce and Gabbana sheath dress with pockets on the side is just PERFECT.
Oh and who can miss that tiny black belt?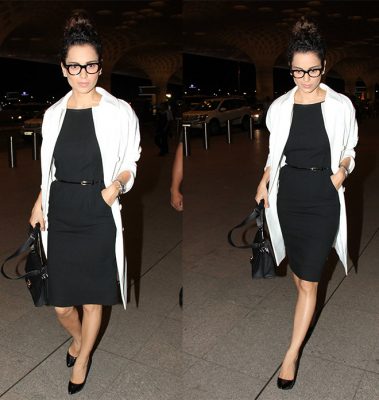 This chic style look definitely scores 10 marks. She perfectly matched up dark blue pant with a trendy sleeveless front top knot top and surprised us. Not just a surprise because we know she's got a killer fashion sense.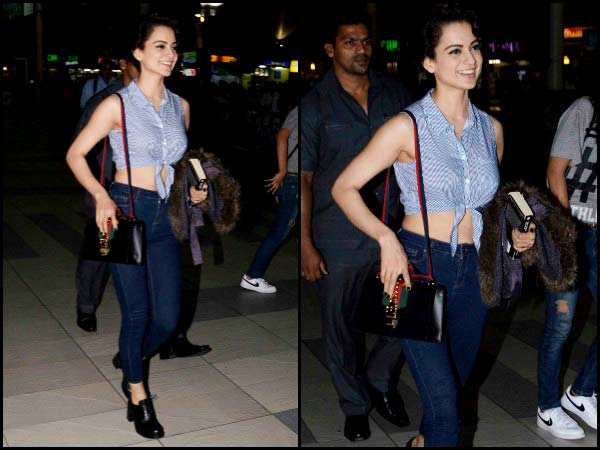 Damn! Just look at that. Kangana Ranaut stepped out looking like a business woman. I'm sure that she stole many hearts at the airport. Kangana undeniably nailed this Gucci Pant suit. In one word, she's looking "elegant."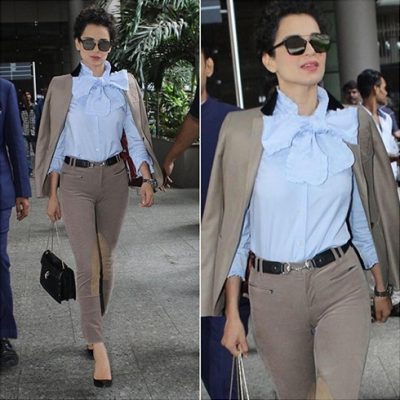 It seems, Kangana Ranaut have a soft corner for jackets. In many events, she has paired jackets with a trendy top, bag and specs. In this one, she managed to grab eyeballs too.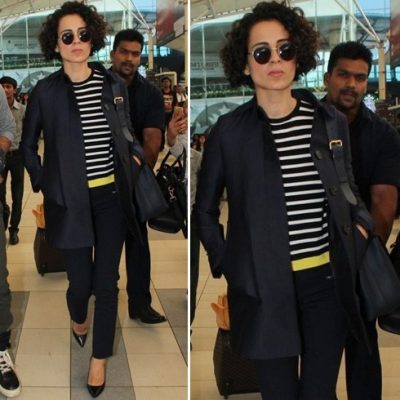 Kangana Ranaut in this stylish Bohemian Maxi Dress is literally #Goals. Every inch, Kangana is looking killer.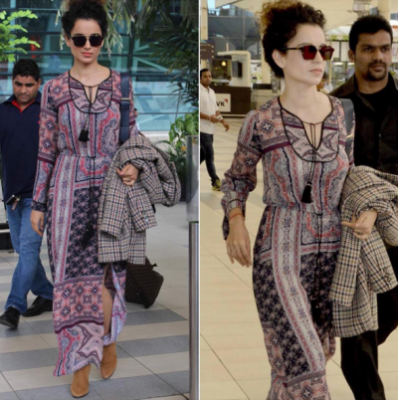 Now this one is simple, yet she has managed to make it look so classy. That's the thing we love about her, she always make things look simpler.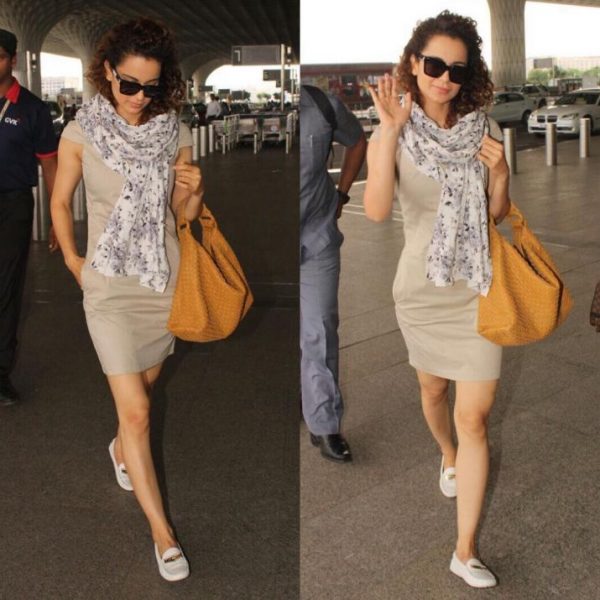 You never Fully dressed without a smile. Kangana was spotted wearing trench coat and Victoria Secret's black dress. Did she looked gorgeous? This picture is a PROOF.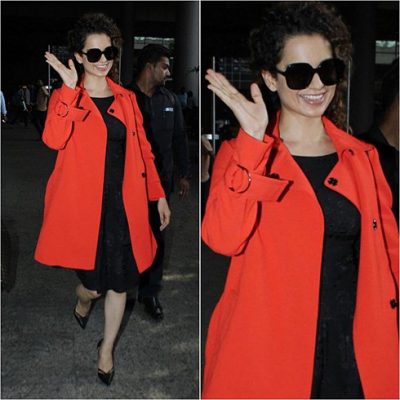 She decided to go blue and once again stole our hearts.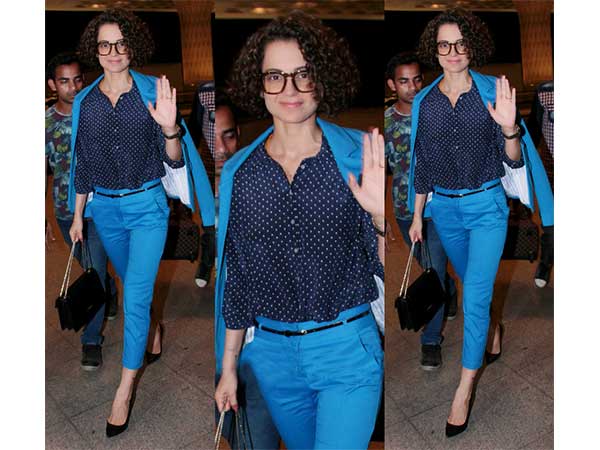 I might have mentioned only 10 looks, but there are many actually. She's undeniably the Queen of Airport style too.
Which one did you liked the most? Let us know in the comment section below.
(Image Source: Boldsky, PinkVilla, Fashion Lady, India Times)