Abhishek Bachchan Was Slapped By A Lady – Yes, Abhishek Bachchan was actually slapped by a woman in the past.
Of course, Abhishek Bachchan was very sad due to that incident and he even thought of giving up acting as a career. It was really, really, a tough time for him and for many days he was very upset and confused.
If you're wondering why she did that, then let me tell you, that she slapped him because she felt Abhishek Bachchan's acting was very TERRIBLE. Once in an interview, Abhishek Bachchan revealed what exactly took place during that time. Here's what he said "Once I had gone to a theater to see how my movie was going, then a lady came out and SLAPPED me. The thing was, she didn't like my film. Honestly, it wasn't the slap that hurt me, but it was actually the words that came out of her mouth. She said "STOP. You're embarrassing your family and ruining your father's name".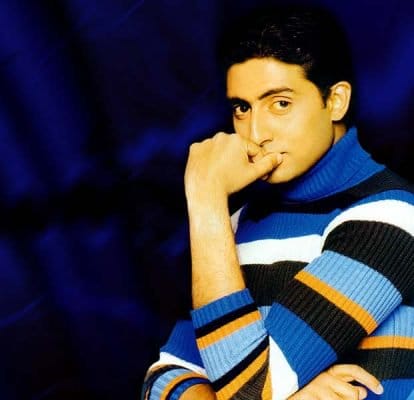 I was totally disturbed. So late at night, I woke my father (Amitabh Bachchan) and said I have made a mistake and nobody wants to see me there. He quickly responded, "If people don't want you, directors will not be making films with you. Nobody forced the directors."
That day I realised, that it's very important to believe in yourself to make in BIG in the Bollywood industry. And thankfully, today I laugh about that incident, but at that time, it was not a very good feeling.
Well, this is how Abhishek Bachchan decided to give it a try once again. Undoubtedly, he did some good films after that. Also, he proved that the time will pass, so NEVER GIVE UP and do what you're interested in.
Abhishek Bachchan is now doing good both in personal and professional life. He will be now acting in an upcoming movie titled "PALTAN".
This was the reason why Abhishek Bachchan was slapped by a lady.