Whenever there is the name of the Delaware Valley flowing through the river of Delaware. This beautiful ancient place is also known as the birthplace of America. Located in Philadelphia this section has seen the historic battle of the Revolutionary War and Britain. Now, Delaware Valley is the land for millions of people. The beginning of the settlements through love and peace was initiated by the Patron Saint of America, Tamanend The Legend. On his memory of the 1st May is celebrated as the Tamanend day.
His contribution to humanity and peace has given birth to the settlement of Philadelphia. It is one of the most important business sections of The USA in modern days. He took part in various campaigns and meetings during the 1680s. Participating in the meetings between the Lenni and Lenape nations helped in giving new life to the local tribes. It was through his efforts later he was able to declare Lenni –Lenape, as well as the English, will live in peace.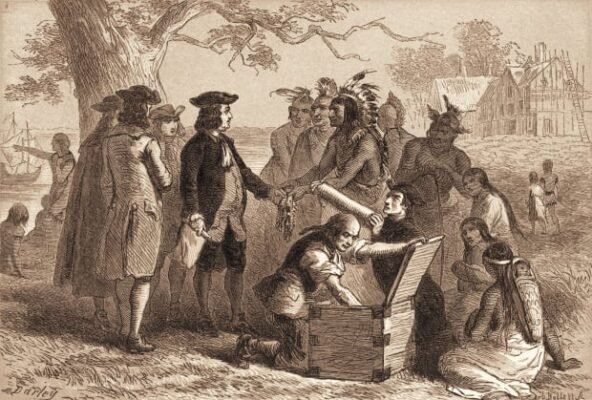 Lenni-Lenape and influence of Tamanend the Legend
Festivities begin on the Tamanend day with beautifying areas with garlands that intensify in the noon of the first day of May. Salute and March is a part of honor to the legend with the rendition of theatre songs. Rest various activities are carried out throughout the day.
Lenni Lenape is the indigenous people of America who had been struggling for their piece of the motherland during the 1600s. From the northeastern woodlands, they were evacuated from their land by the invading of the Europeans. It was then they were relocated to the Delaware Valley, and here lies a great dedication of Tamanend who has given new light to the Indigenous tribes of America. The settlement exists in Oklahoma in the 18th century.
Societies of the "Patron Saint of America"
The influence of Tamanend can easily be predicted with the societies formed. Such as the "Sons of King Tammany", widespread the society ranges from Georgia to Rhode Island. Apart from it, the role of Philadelphia was high who participated in the American revolutionary war. The war was confined to political as well as social development. Whereas the critical role was played by the communities of these indigenous people.
The events, campaigns, and gatherings were mostly in the parts of Philadelphia from 1760 to 1775. It led to the growth of the thirteen colonies of British America. The war was among the mind of the people to revolt and change America.
Specifically, after the mind wars relating to establishments of the Americans, he was the legend who was known as the Patron Saint of America. A believer to change society through love and peace. He is also known as King Tammany who died in 1701. The tradition of celebrating the day on the memory of the legend is now not only in Philadelphia but all over America. The communities formed after his death and festivals are all over them, in NYC it was held in 1787.