Death Rituals Around The World– What happens to our body when we die? We all have that typical idea about what people will be doing with our body after we take our last breath, isn't it? But, you'll be shocked to know how others deal with a person's body when they die. In some cultures, people don't believe burying a person's dead body.
Yes, you've read it right.
All around the word, there are different death rituals that are practiced and they will certainly blow your mind. Are you ready? Keep reading.
ENDOCANNIBALISM
Believe it or not, but yes, there's a bizarre custom where people eat the flesh of a person's dead body. Shocking, isn't it? Why it's done, you ask? It's because they believe that doing so will help the person gain good qualities of the dead person.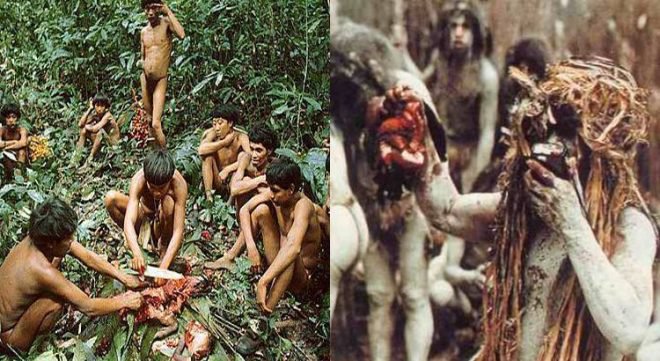 TIBETAN BUDDHIST CELESTIAL BURIALS
The Tibetan Buddhist believes in practicing a ritual i.e. "Sky burials". Confused? It means, once a person is dead, they chop their body parts, and later give them to animals to eat (especially birds)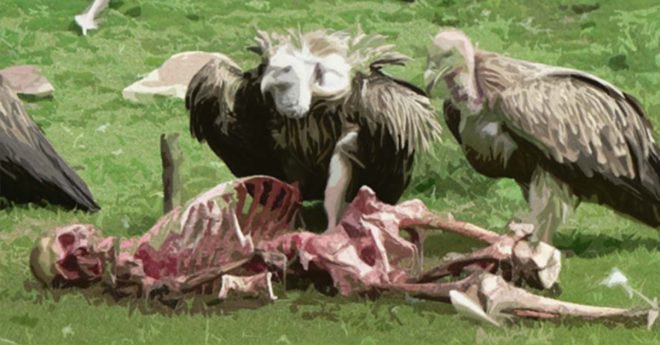 INVITING STRIPPERS TO FUNERALS
Here the Taiwan girls are called to entertain a person's dead body. Can you believe that? No doubt, that it's a bizarre ritual, but it's done to attract people to the dead person's funeral. Basically, to attract large crowds, girls are allowed to wear bikinis, then sing and dance.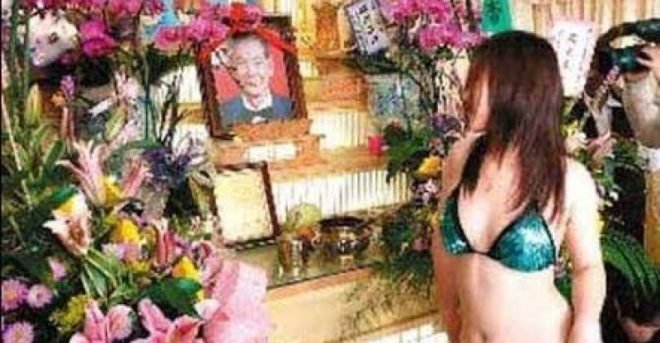 FINGER AMPUTATION
The Dani people of West Papua, New Guinea, cut their fingers off when a member from their family dies. This is applied to the women or any children related to the deceased. Thus, to perform this ritual, fingers are tied tightly with a string, and they cut off with an axe. The leftover piece are then burned to ashes.
The ritual is now banned in New Guinea.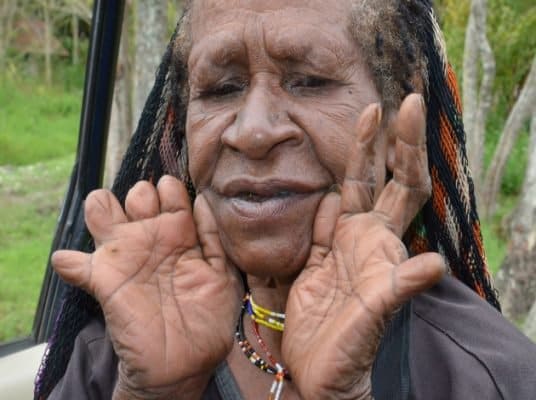 FAMADIHANA
"Dancing with the dead body" – yes, this is what it's all about. This is a bizarre tradition practiced by the Malagasy people in Madagascar. They bring the bodies of their ancestors and then rewrap them in fresh cloth.
Not only that, they even dance with the corpses around the tomb on live music.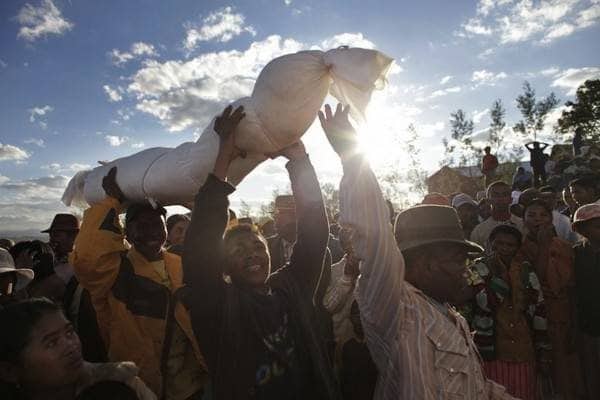 THE HANGING COFFINS OF SAGADA
Yes, you've read it right.
Most tourist visit here to see the view of hanging coffins. You might've question i.e. why it's done? The reason is, people believe that the soul should be kept in a peaceful place, so that the spirit will get its way to their God "Kabunian".
On the coffins, they write that you should not open the coffins.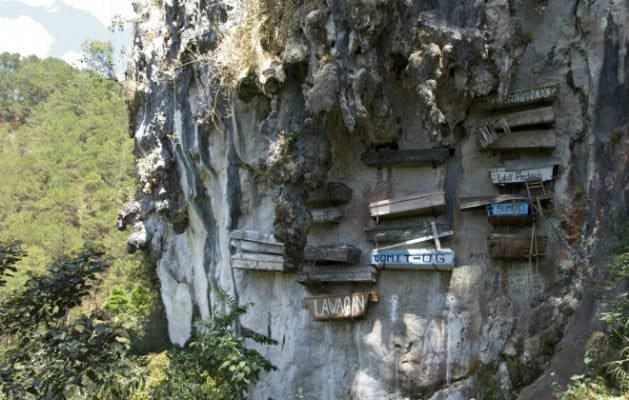 BURIAL AT SEA
It is the disposal of human remains in the ocean, done from a boat or ship. In many countries, it is done by private citizens. The bodies are not just thrown into sea, but the body are sewn into a weighted sound, usually sail cloth. While sewing, the last stitch is done through the nose of the deceased person. Later, by boat, they leave the body in the water, and the body is weighted so that they will sink into the water.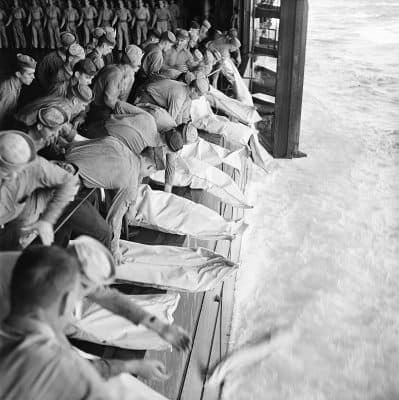 (Source: Cloudmind)
This was all about the death rituals around the world.