Every season has at least one couple meeting and falling in (fake) love in celebrity reality show Bigg Boss
Every season Bigg Boss has to have at least one couple madly in love with each other. And it's bound to happen since they are locked in a house with 13-odd individuals for 90 days and have nowhere to go. We as audiences have seen couples make up and break up in the Bigg Boss house and to be honest it does add an interesting angle to the show. While most of the celebrities do it for getting attention from viewers, who knows maybe some actually get struck by cupid's arrow!
True or not is another discussion altogether but season 7 too has managed to live up to its traditions and besides the already married couple Shilpa and Apurva Agnihotri we have two 'newly in love' pairs: Gauahar and Kushal, Tanisha and Armaan Kohli. OMG! Both couples seem to be creating a buzz in the house considering their close relations which puts the other contestants in danger. While we are at it, let's take a look at some of the previous seasons' lovebirds who in their time went to extreme lengths to get publicity.
Anupama Verma – Aryan Vaid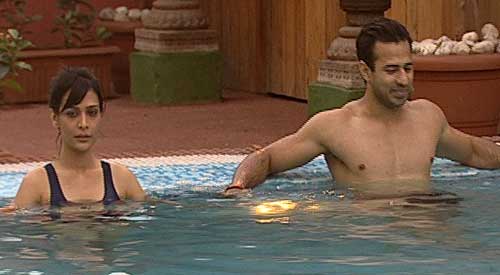 They were the first real 'lovey dovey' couple of Bigg Boss right in season 1. I remember watching them being all flirty with each other but the moment Anupama got evicted Aryan changed colors faster than a chameleon and totally forgot about the bombshell. So obviously the love story didn't continue after the show and currently Aryan is married to photographer Alexandra Copley.
Payal Rohtagi – Rahul Mahajan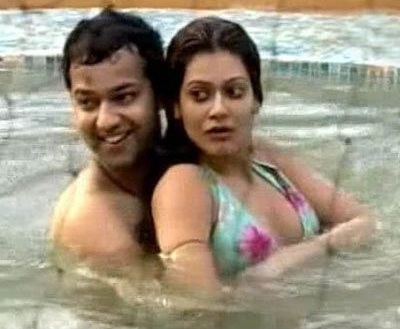 They put the sleazy in sleaze really. Their love affair turned highly inappropriate to watch on national television as Rahul would often be seen giving oil massages to Payal, kissing her randomly and even slapping her but. Why?! They tried to keep with their passionate love for each other outside the house but soon broke up and rumours suggest that Rahul even Payal Rs.1 crore to be a part of his show 'Rahul Dulhaniya Le Jayenge' with the aim of marrying her at the end but Payal humbly refused. Today her boyfriend Sangram Singh is a contestant on Bigg Boss 7 and Rahul is having a troubled marriage with his show winner Dimpy Mahajan.
Ashmit Patel – Veena Malik
Following in the footsteps of their seniors, Ashmit and Veena too displayed too much public affection making us cringe each time they were together. I have still not forgotten visuals of Veena cuddling Ashmit in her lap and those 'coochie-coochie' moments under the blanket. Yikes! While the love story fizzled outside Bigg Boss house, the two have returned together in the movie Superstar which released recently.
Pravesh Rana – Claudia Ciesla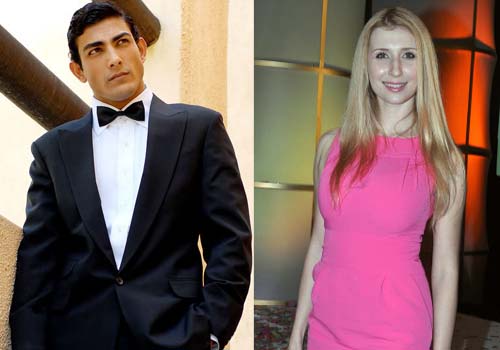 Having a firang in the house has its advantages as the boys usually then flirts by the simplest way possible – teaching Hindi! Pravesh adopted the same idea and soon became close friends with French beauty Claudia. This was one sweet love story which unfortunately didn't last for a long time. Last Pravesh was seen in Tigmanshu Dhulia's 'Saheb Biwi aur Gangster Returns' and Claudia was seen shaking her booty in the song 'Balma' from Khilardi 786.
Pooja Bedi – Akashdeep Saigal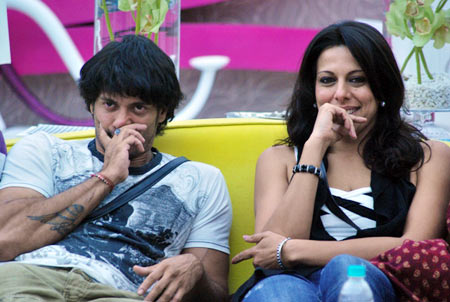 These two are the only ones who have managed to remain together even outside Bigg Boss house. While their very much public affair was on Pooja and Akashdeep stood by each other through every problem and acted like a pillar till the very end. A rare sight to see in a house like a Bigg Boss!! The two are still very much together and seems to have passed the test of time!
Sana Khan – Vishal Karwal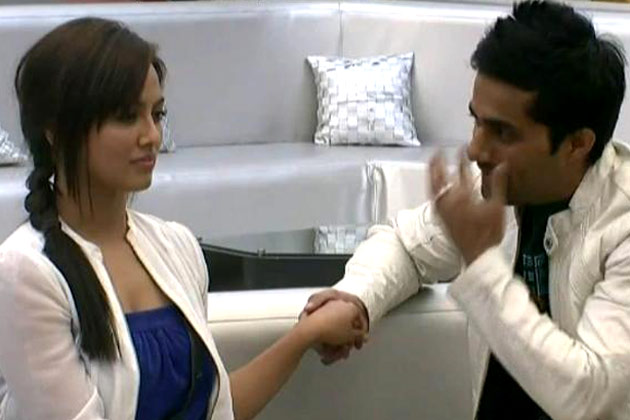 Since they were already friends before Bigg Boss so everyone assumed them to be together inside the house too and eventually with so much of teasing around the two actually got close and became a real couple. Whiel the problem called Rajev Paul was always between them only when Vishal got evicted and met Sana again in the finale the equation seemd to had changed and looked like the romance died. Sad. But more shocking was to see Vishal date another contestant from the same season, Karishma Kotak, right after then show got over. How unbelievable…not!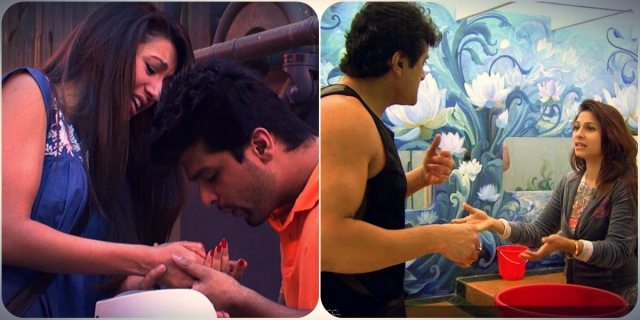 Coming to season 7, Gauahar-Kushal and Tanisha-Armaan do make interesting pairs especially the latter but do you think will be able to live up the standards set by predecessors? Or will they create a new love saga? Tell us what according to you will happen in the comments box below!