Rahul Mahajan And Dimpy Ganguly In Bigg Boss 8 – The traumatic saga of the divorce is being taken on a different level by none other than Rahul and Dimpy. The little glimpses are seen in the Bigg Boss 8 house
Divorce!
It is such a painful, hurtful and to a large extent still a socially un-acceptable thing. Yes, the rate of divorce cases is increasing all over the country, but it doesn't mean that everyone is happy about it. No couple wants to separate from his or her partner until and unless it is utmost necessary and all options to stay together have been explored and exhausted.
In such a situation where social stigma still holds true and most of the people avoid talking about it or consider it extremely private to discuss it in open, a couple like Rahul Mahajan and Dimpy Mahajan is truly exceptional!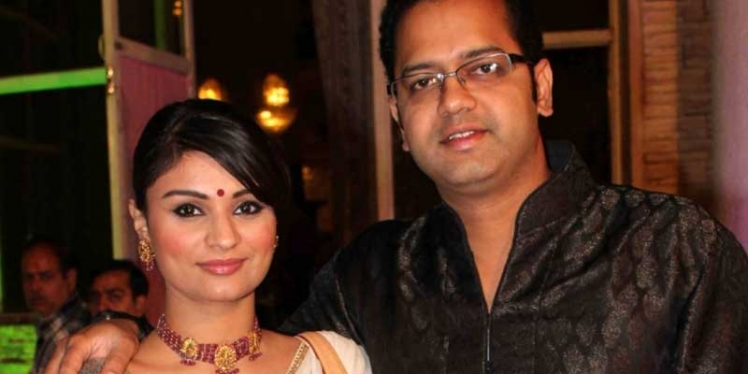 They haven't got separated, but are in the process of getting divorce. The way they had a public marriage, in a similar manner they are having a public divorce as well. However what's commendable about both of them is the way they are handling the entire messy episode. In yesterday's episode of Bigg Boss 8, the way both were laughing and showing their sporty side about their separation is really amazing. Who can do so?
Of course, there is a side to it that may be they weren't in love so it is easier for them to get separated. But no one should forget that they were indeed married for full four years. Despite their differences and opposite personalities, they did live as husband and wife for that period and it is not a small amount of time. They must have had emotional bonding to some extent and to let it all be on display on a national platform via a reality show needs real guts.
Earlier also separated couples have participated in the show like Delnaaz Irani and Rajeev Paul, but they came when they had already taken the divorce. And even then, both were not so friendly and easy-going about the divorce thing.
As of now, both Rahul and Dimpy have shown their strong side and given a new definition to relationships and how to handle it with your chin up and a big smile on your face. Can they maintain the same demeanour throughout their stay or will they break down under the pressure of the Bigg Boss house? Can they play their game individually or would they be targeted by their fellow contestants?
All this will be known in the coming days, but as of now, they have given a very good example of how to live even if you are going through one of the lowest phases of life!
Hats off to this soon going to be ex-couple!
Just keep us entertaining guys; that is all we want! If some inspiring examples like this couple come on the way, the show will become more and more meaningful apart from being supremely entertaining.