Comedians wives – Gone are the day when only Film stars were popular and use do earn a lot these days Tv comedians and TV starts are also earning whopping amount.
They have huge fan following on social media as well as overseas. All thanks to the emergence of Internet and YouTube where one can watch all the episodes anytime anywhere without missing anything. So, basically your comedy dose is in your pocket, through phone.
TV Comedians have their own identity and people prefer to watch comedy shows over the daily soaps, because they are so stress releasing and make you laugh till your stomach actually hurts. Comedians like Krushna, Bharti, Kapil, Sunil, Sudesh, Abhishek are known for their amazing standup comedy they no less than any Bollywood stars they are very popular and have huge fan following too on social media.  These Comedians have raised the bar of comedy in India, giving scope to new Comedians. You know these comedians well but do you know their partners?
Yes few comedians wives are also no less than Divas they are bold and beautiful.
So, here is the lost of glamorous Comedians wives.
1 – Krushna and Kashmera:
Krushna is a famous comedian and has done reality shows like "Jhalak", Nach Baliye, comedy night Bachao, etc. Well his wife is also popular she is also a known name she was seen in Big Boss 8 she is hot, glamorous and super confident, she has worked for other daily soaps as well. She is such a hottie, just few months back krushna and Kashemeera were blessed with twins via surrogacy.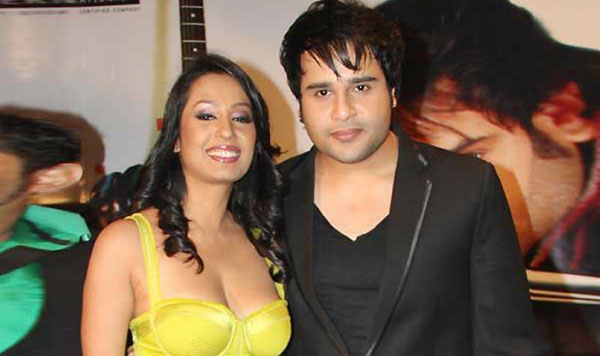 2 – Raju and Shikha:
Raju Shrivastav is a known comedian who's been entertaining us from years and is quite popular across the globe. His wife Shikha is beauty with brains she also participated in Nach Baliye 6 and the duo performed quite well and Shikha became popular post the show.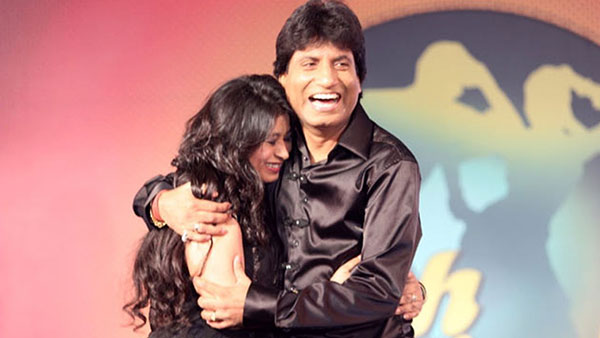 3 – Kiku and Priyanka:
Kiku has potrayed character of palak in Comedy night with Kapil, he married lovely Priyanka and they both were seen in Nach Baliye 6 where they grabbed attention for their outstanding performances.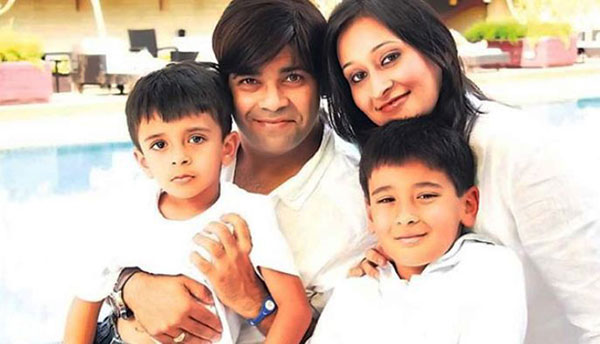 4 – Sunil and Aarti:
Sunil Grover is yet another popular comedian who became popular with Comedy night with Kapil and The Kapil Sharma show.  But recently due to tiff between friends Kapil and Sunil he left the show and show got affected badly and the TRP'S fell down. We wish he comes back to the show as Kapil and Sunil together rock the show. Sunil's wife is an interior designer and they both have a great chemistry.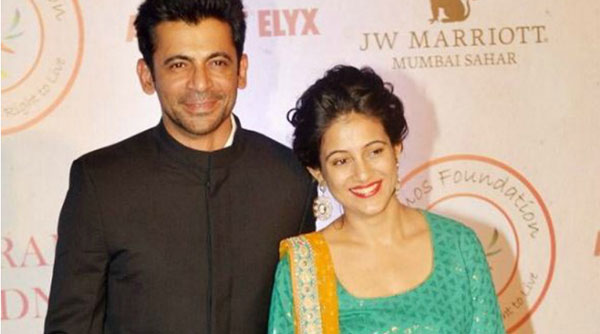 5 – Chandan Prabhakar and Nandini:
Chandan Prabhakar is a popular comedian who rose to fame with Kapil Sharma show he plays role of Chai wala and servant in the show. He recently got married to beautiful Priyanka.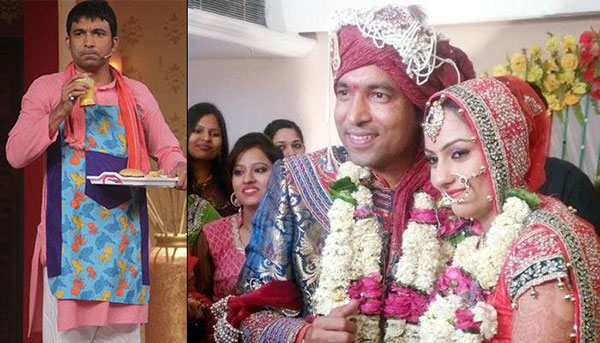 So, these were less known beautiful, glamorous Comedians wives who are the ones that make us laugh and smile.