Ali Quli Mirza charged to get a slap from Sonali in Bigg Boss – Ali Quli Mirza, the wannabe actor and singer, displayed another filthy shade of his real character in Bigg Boss 8.
This is a real shocker of the whole Bigg Boss Season 8!
Dubai based actor and singer and Bigg Boss 8 contestant Ali Quli Mirza charged a huge sum for getting slapped on national TV!
Now that is what we call CHEAP GREED!
For Money and For Publicity!
We all know that in a recent episode, Sonali Raut slappped ALi right across his face for making lewd remarks about her, when Lisa Heyden visited Bigg Boss house for movie promotion. Though, it is yet not revealed that what exactly the remark was that angered Sonali so much, that too after so many days. It is still kept under the covers.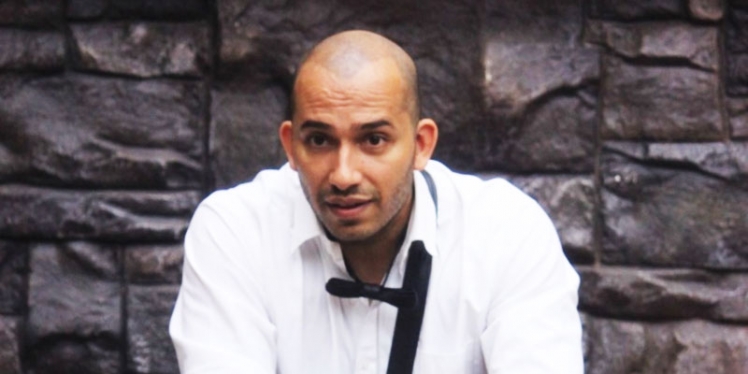 Now, there is a new countenance of whole story that has emerged, which is directing towards another grey shade of BB contestants.
If sources are to be believed, Ali was paid a hefty amount for that one slap that he agreed to take on his face on screen. After getting slapped he created another hyper-drama of howling, shouting and trying to jump out of the house! None of which was actually true. He was trying to fetch TRPs. And, that particular episode undoubtedly fetched enormous TRPs, unprecedented for the whole season till now. Ali had actually a mile further and asked for a percentage of the whole revenue that one particular episode generated. The proposal was of course denied. Yet, he is taking back something really substantial.
Now the question is: Are these wannabes of glamour world so hungry for moolah and fame that they can actually go ahead and sell their dignity, self-respect in the name of Television Reality Show?
Well, this incident alone is enough to prove that right!
And what an actor Ali Quli is! Not for a moment we could gauge that all the melodrama he created was nothing but acting.
What a strategy to popularise the show!
Hats Off Bigg Boss!
Probably that is the reason, most of the BB contestants are flop or run-of-the-mill actors from TV or Silver Screen, who are trying to make it big in the industry. They can at least ACT as per the script!
Good going Ali, you are in for a longer bout my friend. You played well, you acted well, and you ate a TIGHT SLAP better than everything else. Good money, good publicity, and a kick-start to the rest of the career.
I am left wondering that, after all this, will Ali's girlfriend Gauri accept this SO CALLED MAN?
Unless she herself is a pawn to the entire game plan!
Whatever the case maybe, we are sure entertained of all the legitimate, illegitimate, rational or irrational antics of the BB housemates. Let us just sit back and enjoy the ride!