We tell you how to assemble your makeup kit in not more than 1000 bucks…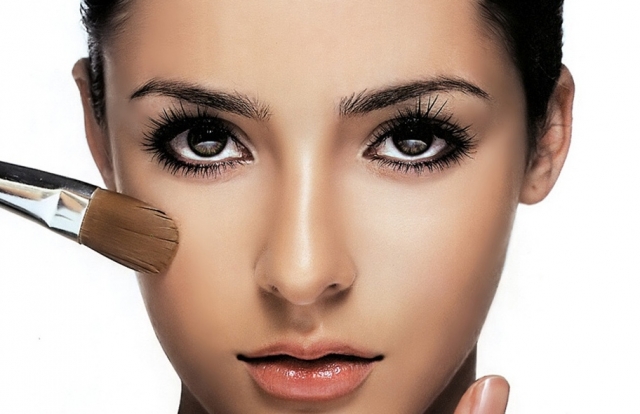 The festive and party season is here and you hardly have any money to spare on your precious makeup? Well, fret not more because here we tell you how to assemble your own makeup kit in not more than 1000 bucks!
BB Cream: This is indeed a magical product. It gives an even skin tone, sun protection, hydration, makes your skin brighter and also acts as foundation. So you actually don't need to spend extra money on buying foundation, and since the weather has started becoming a bit chilly and dry already, you needn't even spend on a compact powder to take care of your oily skin. A good BB cream should do the multi-tasking. It comes in various shades and you can pick up the one best suited for your complexion. Price: Rs. 199 (for both Garnier and Maybelline)
Blush: Apply the BB cream and then dab some peach or pink blush just on the apples of your cheeks and it will add a dollop of warmth and glow to your face. Wear mascara and a nude creamy shade on your lips and you will turn into an earthy goddess in no time. Lakme's Forever Bloom Blusher (Rs. 150) is a mousse blush without any gold shimmer. It's light pink in colour and has a smooth texture. Lakme Cheek Artist (Rs. 395) comes in pink and peach. Lakme Pure Rouge Blusher (Rs. 395) suits all Indian skin tones. FACES Canada has a creamy peach blush for 399 bucks.
Volumising Mascara: A few coats of a volume-boosting mascara will give your eyes a makeover like that of the celebrities. Apply layer on layer without clogging your lashes and it will add a noticeable thickness. Maybelline Hypercurl Volume Express Waterproof Mascara comes just for 200 bucks. It's a steal!
Tinted lip balm: A tinted lip balm will hydrate your lips and add a juice, healthy colour to them. It's more important to own a tinted lip balm than a lipstick because you can wear it for almost any occasion. You can easily opt for a pink, peach or a nude lip balm over a lipstick of the same shade and carry it along. The ones from Nivea and Maybelline come all under 150 bucks. Take your pick.