Stylish ways to drape saree – No matter what one says, Indian women look the best of best when they are clad I the traditional attire of our country, a saree.
The six yards of fabric makes the woman look as classy and elegant as she can look. This is one outfit that you can wear for occasion and you will never be a misfit.
Now, we mostly have just one way to wear a saree, rather that is how we wear it.
But the divas of Bollywood have definitely given us some cool and innovative styles in which we can drape a saree.
Stylish ways to drape saree –
Sounds strange and like a weird fashion choice, doesn't it? But it does not look that way. Firstly, the saree paired with a ruffled skirt look really great and innovative, secondly it is impossible to sport that look in a normal saree. Try this ot at the nearest occasion.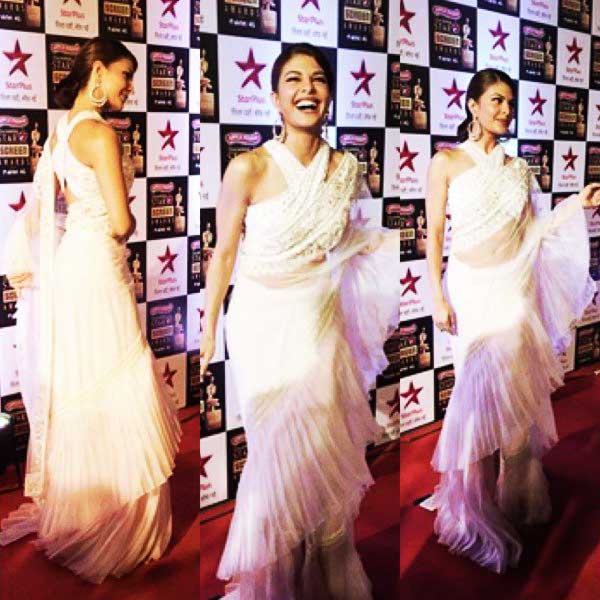 This style is not exactly new as women in the remote rural areas of West Bengal once draped their sarees this way. However, this has now become quite a fashion sense. The length of the saree would just come to your calf muscles.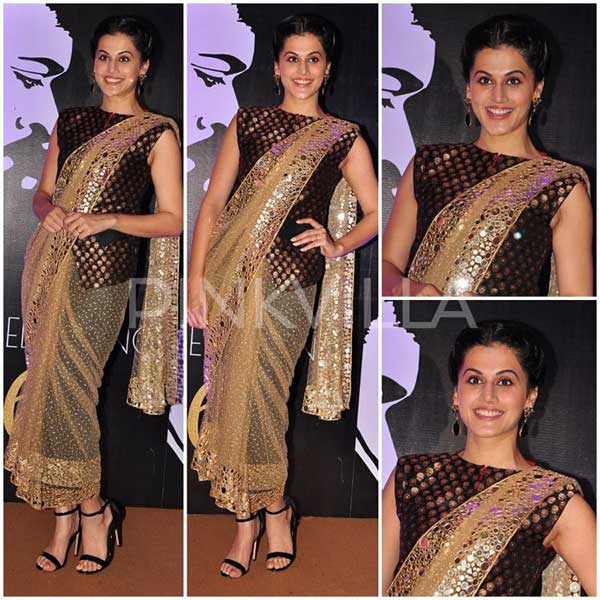 Designer Anavila has introduced this new trend where she has paired a lehenga-style petticoat that is not worn underneath the saree but paired with it. This truly is a very sporty makeover given to the usual style of sarees.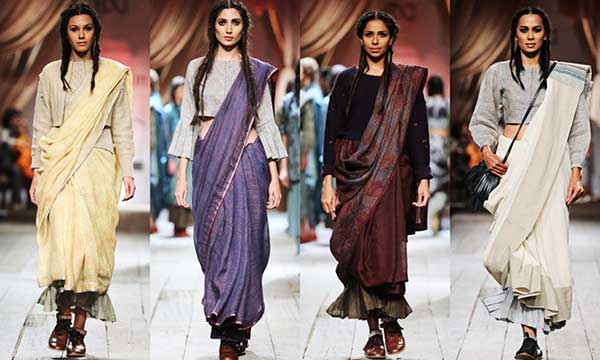 This has been on the racks for quite some time now. This style can be done in any saree you wear. When you are wearing a heavy saree or a saree that has heavy embroidery on the pallu, pairing it with an equally elegant shawl on the other side would give the look of two pallus. This is new and a fresh look to the usual pattern.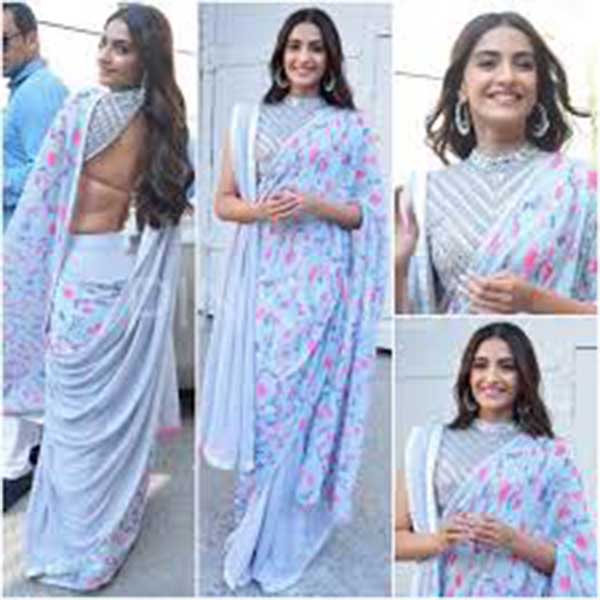 Now this is something super cool for someone who loves to win the fashion game always. Pair saree with any type of pants or leggings any color and drape saree in a way that the pant is clearly visible. These are readily available or you can get stitched and customized as well. Saree with sheer leggings are trending high this season so drape the 9 yards in the most chic way.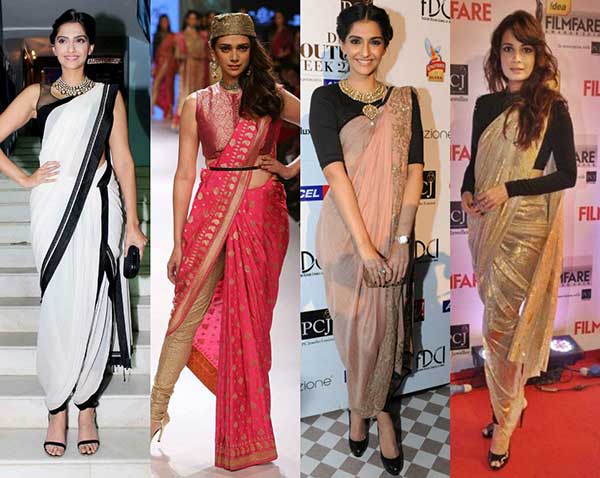 These are stylish ways to drape saree – Why drape the saree the usual way when you have really got new and fresh ways to drape it and these styles are way cooler and glamorous than the usual style, what say?