We have to agree that Kareena Kapoor Khan has great fashion sense.
She is always dressed to nines. She turns heads in almost every event as her glamorous outfits and goddess-like looks call for attention.
As we anticipate her latest movie Ki and Ka, we are already awestruck by her super hot looks. She is looking like a dream as she has sashayed her uber stylish side so effortlessly in the movie.
We sat and had a look at her style files and here are some of the styles lessons that we learned from her and others too can take some cues.
1… How to rock black dress
It seems Kareena just love color black and the best thing is that she rocks black dress every time. Here are the top three black dresses that we personally like the most. From LBD to well cut suit dress to peek a boo dress, all the three outfits are ideal dresses.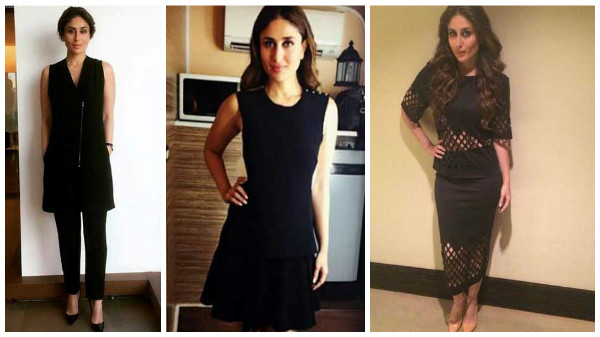 2.. How to look great in Summer dress
She proves us that sometimes all you need is a twist to glam up and look hip. Kareena's collar twist to simple cottonish and chic hairdo is super elegant and a great idea for summer soirees.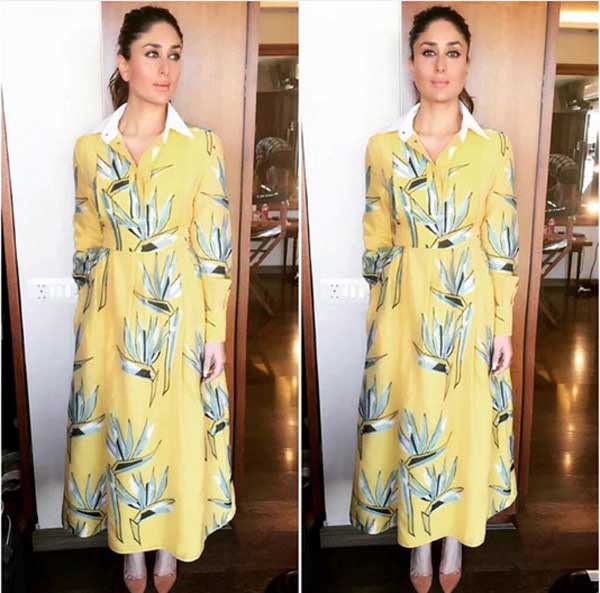 3… How you can look awesome blossom in Tee and Jeans
Staple white tee and blue denim are what you need to steal the show. Yes! Kareena proves how being simple is underrated and simplicity just amps up your look to make you hotter and more stylish.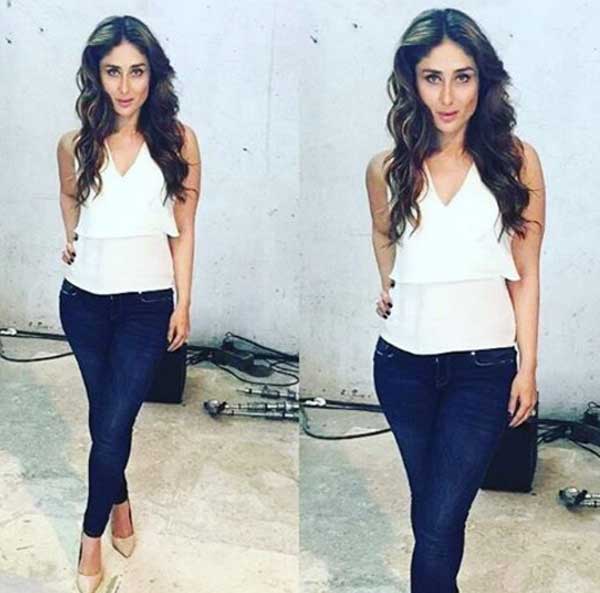 4… How to look electrifying by sporting a classic look
Electrifying is the word we have for her in this getup.  High waist bell bottoms and the loose shirt is what all you need to look a diva. I hope you are taking some notes.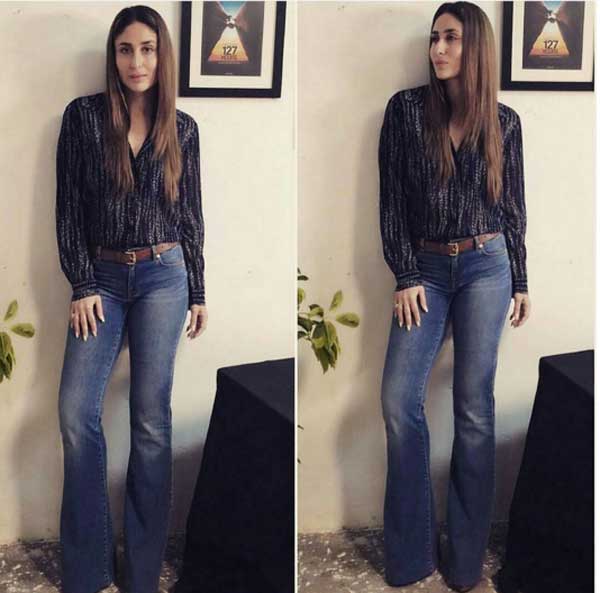 5… How to drape sari unconventionally and look like a million bucks.
We have to appreciate this Bollywood queen for sporting an unconventional sari along with a chunky statement neck piece and look gorgeous like never before.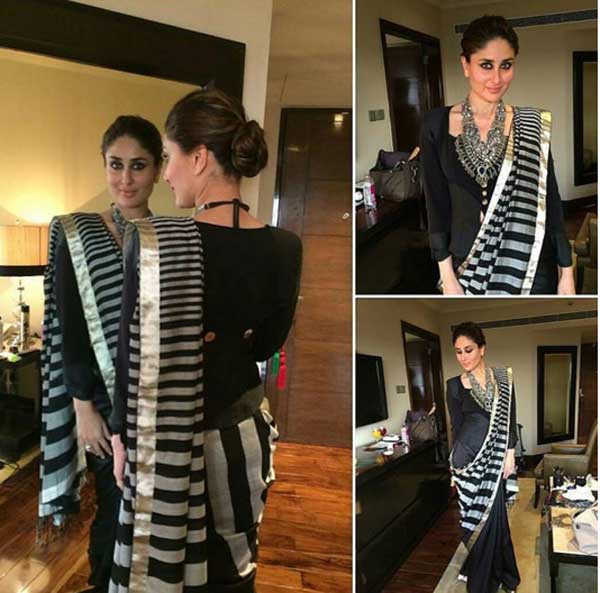 6… How to sport bewitching ethnic attire with statement jewels.
Intricate work on the eye pleasing mustard colored floor length Anarkali with extravagant ear jewel actually accentuated her whole look. As said, detailing is needed to get the perfect outcome. So take in consideration everything. The idea is- keep in mind all minute features and that's what leads to best look.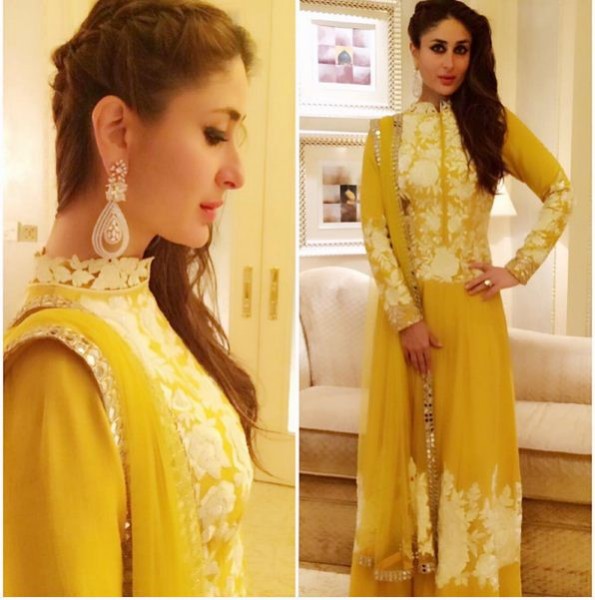 7… How to look sassy and chic in knee length dress.
She taught us how to go beyond the obvious rules of fashion. It's not every time you have to wear runway dresses. By not following vogue, and by being comfy and what suits you best actually make you stand out from the crowd, quite literally.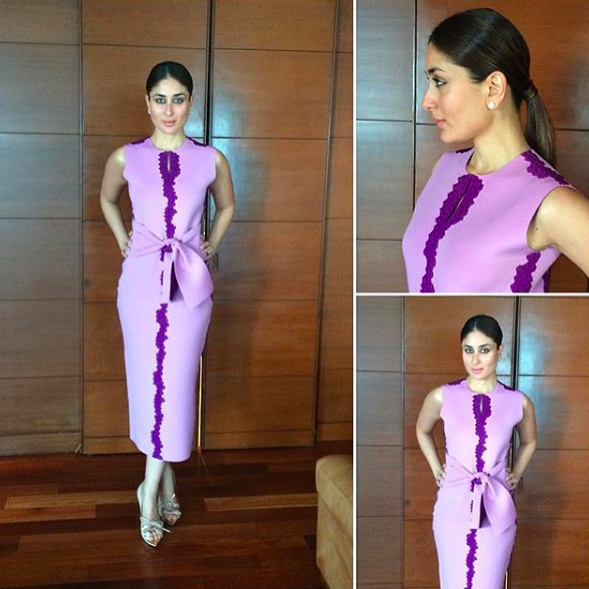 8…. How to pull off a cape with an elan
Crop top, sleek long skirt and a cape is what you may not have seen on many celebs, but  Kareena is open to avant-garde fashion. Kareena's style clears air that you can carry cape style even if you are not a superhero. So this cape dress is a good alternative to regular dresses.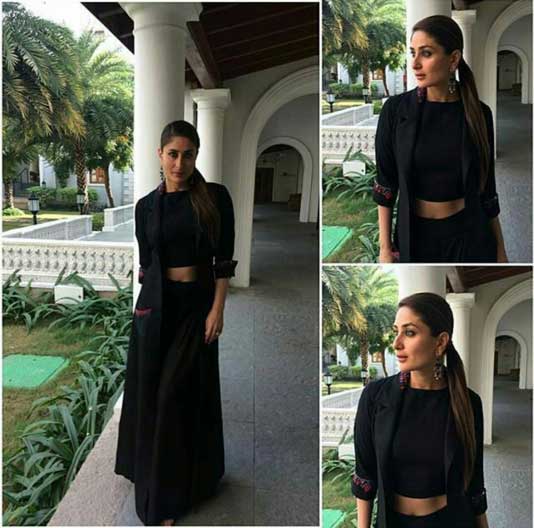 Follow these style files of Bollywood diva Kareena Kapoor Khan and look ultra glamorous!