Fashion Trends 2016
A dramatic cape? Yes, now that's what you need to have in your attire to match your perfect style.
A cape looks elegant; it's bold and truly enhances your look. What else do you need? It's also a majestic way to suit your style.
Remember, Emilia Clarke from Game of Thrones donning this style? Yes, you can say it's completely inspired by that one.
Nowadays, the Bollywood actresses are also no back in creating their own style with the dramatic cape. And, they unquestionably know how to look fashionable in whimsical cape by matching it with their outfits.
Well, take a look at these dramatic capes – fashion trends 2016 that I'm talking about…
1 – Sonam Kapoor
The Queen of fashion "Sonam Kapoor" made the head turns when she was wore a beautiful white gown. But, her embroidered cape was something that captured most of the attention.
It created the most splendid look for the diva.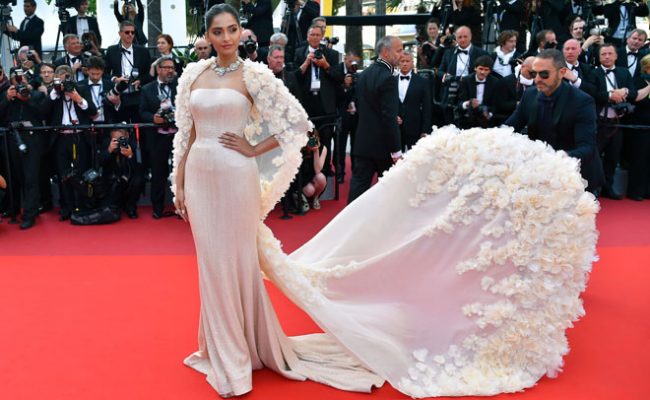 2 – Deepika Padukone
Recently, Deepika Padukone wore this gorgeous outfit in IIFA. She teamed her "netted cape" with her attractive emerald jewelry. The netted cape was embroidered with refined white florals.
Her beautiful lehenga and crop top ensemble made her look even prettier.