First letter in your name – What is the first letter of your name?
Or what is your name? Well, both these questions reflect one common thing. That is about having an understanding of your personality. Yes, the first letter in your name gives an overview of what type of person are you?
In fact, you will find same qualities in different people from different society and community. This is because we all have the first letter in our name common in the world.
The names with the alphabetical letters from A to Z are common. Some examples are Alex, Andrew, Aniston, Bob, Dino, Dimple etc. The first letter in your name also effects on your changing mood and choices. In short, your life depends a lot on the first letter of your name. Remember your name is also a reason for your temperament.
So, go through this article and know what the First letter in your name says about you.
Like, always the first thing comes first.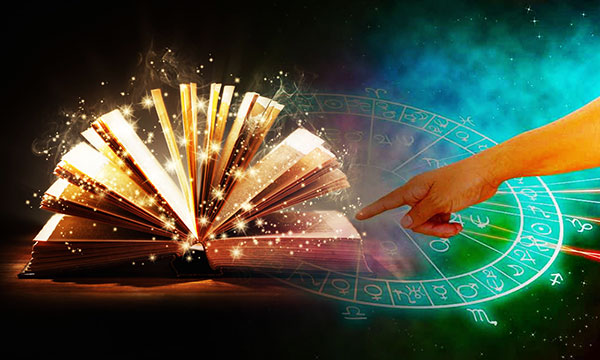 First letter in your name –
1. A
Everything begins with this alphabet. The people having name with this letter have leadership skills. Thus, people follow you and also try to learn your qualities. All the people whose name starts with this alphabet have a high level of concentration. Yes, you people have some amazing qualities such as being good at studies and being adventurous. Another side of your personality is the zest of living an active social life. The people having 'A' as the first letter in their name are independent and keep their focus on the target until they achieve it.
2. B
You are a loving person. In fact, you like being pampered and also know how to pamper others. This is why you are the blue-eyed person of many people. Also, you have a kind heart. Thus, people who have 'B' as the first letter of your name loves doing charity work. The people with 'B' as the first letter in your name are emotional ones. Therefore you enjoy being with your family and friends.
3. C
C, this third number alphabet and defines you as a skill-oriented, fair and a tough competitor. Yes, you people are the best and most successful professionals in the world. You people are loyal but this won't stop you from being fair. Thus, people trust you more than others as you never surpass the truth. The people with 'C' as the first letter of your name are a pool of talent. You are a speaker alias orator by birth. Your way of talking engages people with you.
4. D
D means discipline. Thus, you people are the most disciplined in the world. In fact, these people mind their own business and also stand by others whenever needed. One more interesting thing about you is the love of cleanliness. Yes, these people make sure everything around them is clean. In fact, you believe to have a purpose in life. Thus, you work hard to meet the goals. On a whole, this letter makes you dream big.
5. E
You people are born-free. These people have strong communication skills and have a compassionate nature. You have a charismatic personality that attracts people towards you. There is another important thing to know about you is friendship. Friends hold a special place in your life. Thus, you can do anything to prove your loyalty towards the friends. You are a skilled person. As you get the repairing work done on your own and don't have any dependency on skilled professionals to fix things. Last best thing about 'E' is the love to travel and explore.
6. F
You people are the most responsible people in this world. In fact, your artistic skills allow you to bring people on the same page. Also, you have an amazing sense of humor that makes you a fun-loving person. Also, you love to hang around with your group of friends. But, you get nervous when meeting in as a person. You people are born-entertainers and thus you make others happy.
7. G
You are creative humans. These people love to try hands in acting. You have a clear mindset and thus you work towards fulfilling a purpose. Surprisingly in today times also you people have a different thought process. This is because you look at every situation from a philosophical prospect. You people enjoy reading past and love to visit historical places. These people have a habit of doing meditation. Thus, you always have a curiosity to know more about religion and spirituality. Also, you never get convince others easily and do what you wish to do.
8. H
You people have immense love for nature. Also, your natural approach towards accomplishing tasks makes you the most successful people in the world. These people are creative and thus excel in the entertainment industry. Also, being close to planet earth, these people believe to be a ruler. At last, you love to have skillful people around who help you earn more and more money.
9. I
You people have a lot of courage. These people are one of the honest people in this world. One important thing about you people with 'I' as the first letter of your name is the straightforwardness. You like to keep it simple. Thus, you talk straight. Also, these people are fashionable and love to wear stylish clothes often. You are the one who understands others. Thus, you never hurt anyone and behave according to the situation people around you are facing.
10. J
You are ambitious by nature. Your honesty sometimes makes you apart ways with people in your life. Also, you look at the future scenario. Thus, you want to be with a person who can help you excel in future. These people wish to have an intellectual person as a better half.
11. K
You people play many roles throughout the life. Your headstrong nature and the ability to hide emotions bring you into the limelight. One more thing about you is being determined. The people with 'K' as the first letter in your name outperform others to reach their target. Although you have affection towards other people in life and ask them to live life with a purpose.
12. L
You are high on energy and won't settle for anything less. Also, you are a flirt by nature and get involved in relationships quite often. The best thing about you people is a bright career. This makes you people rich and an inspiration for others.
13. M
You people are intelligent and believe to do hard work. Also, you are the most loyal friend in this world. Remember, your honesty is the best thing one can have. Thus, people look up to you for advice on anything to everything. Also, you people are the most trustworthy partner in love. Yes, you are high on emotions and this is why you don't ever think about ditching your beloved partner. You calm attitude towards life take towards success all through the life.
14. N
These people are artistic and have excellent communication skills.The spontaneous nature cost differences with various important people in life. Yes, you are bit shy and are unpredictable. Your ability to complete tasks by using your skills is what makes you different from others.
15. O
You believe in being educated. Also, you live life by sticking to the values you learned since childhood. Thus most of you people aspire to be teachers and educationist. These people fall in love and relationship at an early age. The 'O' people are very compassionate in love. Although be cautious about being too much emotional and possessive about your dear ones.
16. P
These are very talking and fun-loving people. In fact, having you around brings a lot of positivity in life. One most amazing thing about these people is that they are fearless. Thus, they never think about what the world will say about them. Therefore, you people live life on your terms completely. You are one of the faithful lovers we have in this world. Last but definitely not the least you have a charismatic persona that makes you stand out in public.
17. Q
Most of the creative people such as writer, music composers and actors belong to this letter. Your personality is different from others and this makes you steal all the limelight everywhere. You people are highly energetic and believe in doing the physical workout as a part of your routine.
18. R
You are a social person. The kindness and affection you have for others is mind-blowing. These people fall in love. But never has the courage to admit it. You are a girl or a boy next door and this makes you an impressive person. Also, you are the king and queen of amazing physique. But, you like to stay calm and composed in life.
19. S
S stands for sex, style, and simplicity. These three qualities make you an awesome person to be in anyone's life. Also, you people are multi-talented and often relate to professions such as politician, actor, or any creative field. Your main goal in life is to be wealthy. Thus, you put in a lot of hard work to gain success professionally. Interestingly you people are the first one to fall in love. But, this falling for love sometimes backfires and leaves you alone in life.
20. T
T stands from time. Thus, you manage life accordingly. These people like to live an organized life when everything happen on-time. These people are mentally strong and always try to learn new things. But, one thing that won't impress others is your jealous attitude. Yes, you feel jealous sometimes and this distant you from your loved one.
21. U
These are completely independent people who don't like others poking nose in between their work. Your people live to enjoy. Thus, going out for party and travel across the world is what you have in mind always. Fortunately, they are the best when it comes to decision asking. As they also have well-wishers around who offer them a great piece of advice.
22. V
V stands for victory. Thus you people are the born-winners. Also, you won't quit and allow others to win easily. You have a kind heart and have the determination to complete tasks within the deadline. You people love gossiping about others. In fact, you won't mind bringing people together when in love.
23. W
Your fashion sense and the charming persona grab the eyeballs. Also, you are an awesome lover who stands by the partner during the tough times. You led a secret life and never allow others to have a sneak peek at what goes on in your life. This is because you are very protective and passionate about the important people in your life.
24. X
You are the most committed people on this planet. In fact, you became flirt sometimes. This is because you people get attracted to others quite easily. But be cautious of this quality. It might you fall on the list of not so serious lovers.
25. Y
You are courageous enough to take a risk in life. You believe than employing others instead of working as an employee. Thus, most of you people run a business. Not only this, many people get inspired by you and also commence doing business. You are very classy and are very restless in nature. Thus, impressing you is a tough task for people.
26. Z
Being the last alphabet, this letter is a friend to everyone. You have a social circle and are always surrounded by people. Also, you have an understanding level with all the people around. Also, you are bit diplomatic and stand for a reason till the end. These people are successful as diplomats.
First letter in your name – This is how you are going to know what the first letter in your name says about you. Also, you will have an answer to why this person behaves like this? In fact, most of your fights and conflicts with people will end after knowing what the first letter in your name says about you.