These inspirational sporting crossovers can highly motivate you to pursue your sports interest.
Competing in multi-sport events is interesting and most individuals, who have done that, have participated at a young age.
Many sports personalities have tried their hands at different games and thrived.
You will be surprised at a few names featured on this list and maybe it will encourage you to pursue alternate dreams that you might have otherwise had on your 'could I do this' list.
Read on and be entertained –
AB de Villiers (Cricket / Swimming)
Let us start with the favourite sport of India – cricket. AB de Villiers, who recently broke the record for the fastest ODI century, to this day holds six national high-school records in swimming. Some other sports that he plays consistently are rugby, badminton, hockey, football and tennis.
Andrew Flintoff (Cricket / Boxing)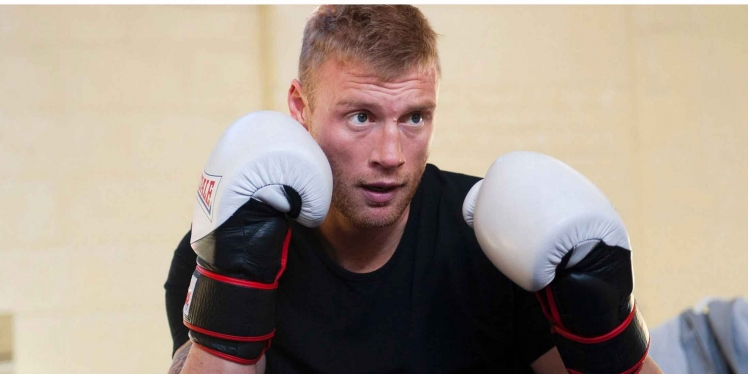 Andrew Flintoff served cricket as being one of its top all-rounders. He retired from the sport in 2009 and decided to move to pro boxing. Yes and he even made his debut against Richard Dawson in 2012 and won the bout.
Sir Donald Bradman (Cricket / Squash)
Arguably, Sir Donald Bradman is the best cricketer to walk on the face of the earth and his Test cricket record would justify the same. Besides cricket, he also played tennis and squash. During his brief crossover to squash, Bradman became the state champion in South Australia.
LeBron James (Basketball / American Football)
LeBron James is one of the most popular basketball players of the modern era. However, before becoming a professional at this sport, he played American Football as the receiver in high school. He even gave his fans a peek at his American Football career when he starred in a State Farm commercial.
Brock Lesnar (Wrestling / American Football)
Brock Lesnar has wowed fans every time he has entered the wrestling arena. However, he has also been in and out of the business consistently. When he was not wrestling post-2002, he entered American Football and successfully made it to the preseason roster in 2004 for American Vikings.
Fred Perry (Tennis / Table Tennis)
Fred Perry is renowned for being the last Briton to have won the Wimbledon Championships until Andy Murray won the title in 2013. What most people do not know, however, is that Perry played table tennis and while representing himself won the world table tennis championship in 1929.
Michael Phelps (Swimming / Golf)
When you look at a man like Michael Phelps and the accolades he has won in swimming, you cannot think of him as participating in any other sport. Nevertheless, he can play golf all too well, like a true professional. He has some outstanding shots in his kitty that would shame even the top golf players.
Michael Jordan (Basketball / Baseball)
When you think basketball, Michael Jordan is the first name that comes across your mind. Something that not many sports followers know is that Jordan considered pursuing a career in baseball before taking up basketball full-time. He played for the Chicago Bulls and led them to championships in 1996, 1997 and 1998.