Shocking Body Transformation – I'm not kidding here.
This couple's story will indirectly motivate you to go to the gym EVERY DAY. They just proved that impossible can be possible too. Losing weight is a big deal but this couple took it as a challenge and turned it into "not so big deal." Lexi (26 years old) weighed 480 pounds and her husband (28 years old) who weighed 280 pounds, did something that LEFT people shocked.
They both decided to burn the FATS by maintaining a healthy diet and a regular FITNESS routine.
Well, here's a picture that'll seriously surprise you. I mean, it'll make you get up, and hit the gym. Those who were procrastinating that they'll go the gym tomorrow etc, etc will this time take everything seriously.
Shocking Body Transformation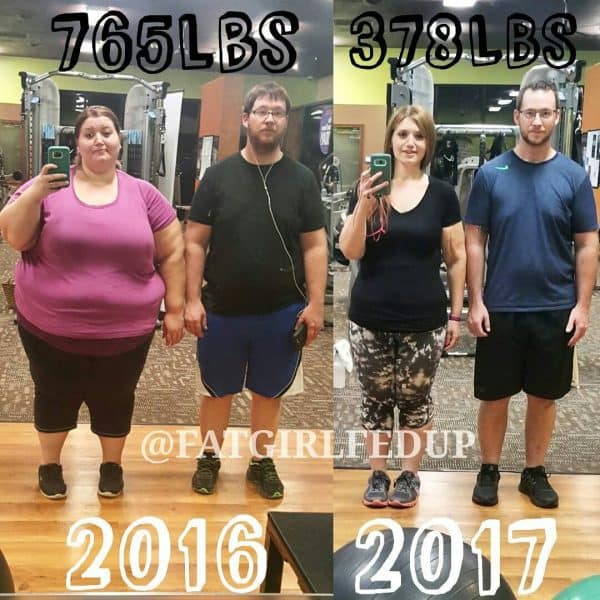 Here's another picture –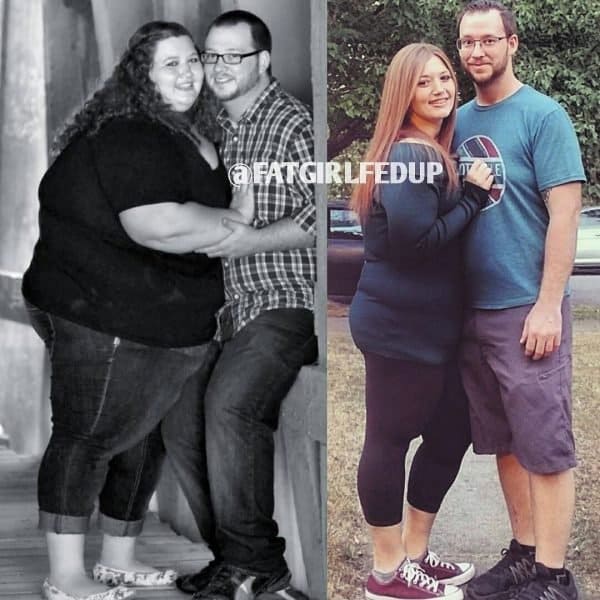 Lexi keeps sharing her journey on her Instagram page "Fatgirlfedup." Many are saying that they motivated 'em and others are describing their hard work in just one word and i.e. AMAZING.
Here's her story –
"My husband & I made the same New Year's Resolution as millions of other people: to lose weight. Weighing a combined total of 765lbs – we were Fedup. We were prisoners in our own body & spent many nights on the couch binge watching Netflix and mindlessly eating. We ate out daily and hardly ever cooked at home. We weren't able to do things other couples our age could do such as hiking, biking, laser tag, be good parents in the future, fitting comfortably into booths at restaurants or movie theater seats, even romantic walks weren't possible.
According to Forbes only 8% of people stick to their New Year's Resolution. So what's different about us? It became a lifestyle change, not some short term diet. We took the food we loved and made healthier versions, learned about cooking and calorie counting, fell in love with working out and taking care of ourselves, and we physically/mentally changed.
We realized how much we were capable of, and fell in love with the process. To stay motivated we focused on each day, not how far we had to go. We are now able to do more activities together, and our relationship has grown stronger. We are no longer just existing, we are living. We have dedicated this summer to having a bucket list summer and doing all the things we could never do before. Life is out there waiting for you! Don't wait for New Years to change your life, start today!"
Yes, there's no need to wait to do something like this – You know what; those who really want to lose weight can start working out FROM TODAY. There's no need to wait till 2018, there's no need to waste 3 months in 2017.
YOU CAN DO IT.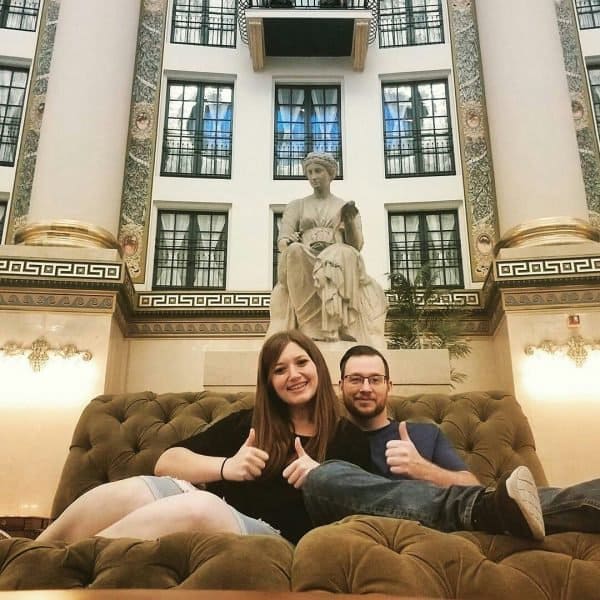 These pictures show their hard work.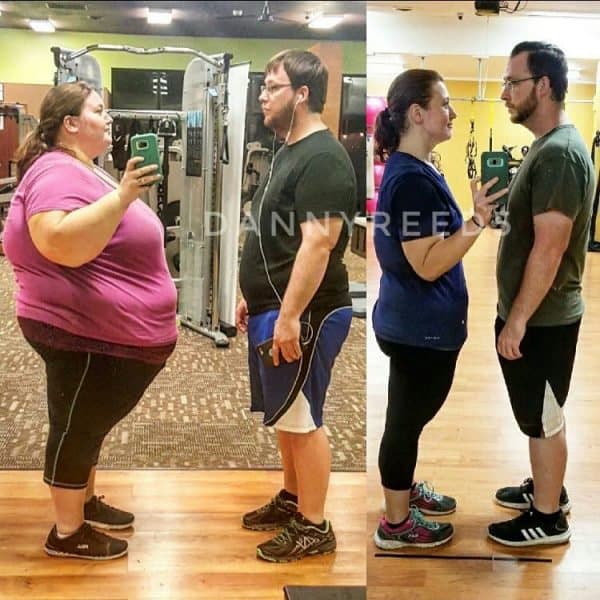 One More!!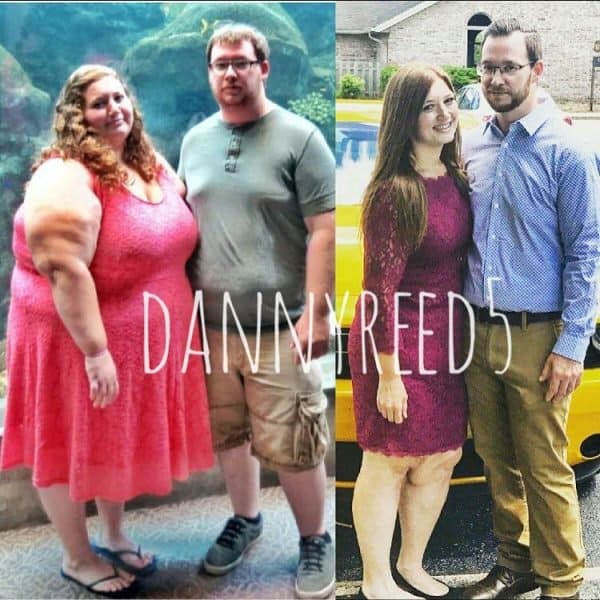 Mind-Blowing, right?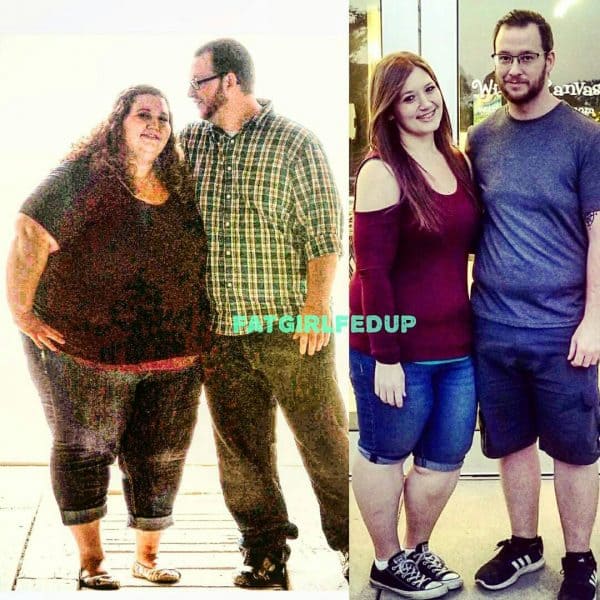 In her words "We want to encourage people that it is possible to change your life with diet and exercise. You don't need a trainer, surgery, to spend tons of money on healthy food or supplements. You just need yourself and to put forward hard work and determination. Small changes are going to add up to big results."
(Source: mb.ntd.tv and Instagram.)
What do you have to say about this shocking body transformation?