Pyro Mini – Rubbing stones was the way of igniting fire that earlymen discovered, and now Ellusionist (a magic trick manufacturer) has transferred that power in your hands.
Yes, your childhood dream of having superpowers is soon to be true with the Pyro Mini fire shooter.
Pyro Mini is not an ordinary toy, it's a magical device same as the size of your credit card, which helps your palm in shooting real fire balls. All you have to do is wear the Pyro Mini on your wrist, simply push the button and shoot!
Amazing, isn't it?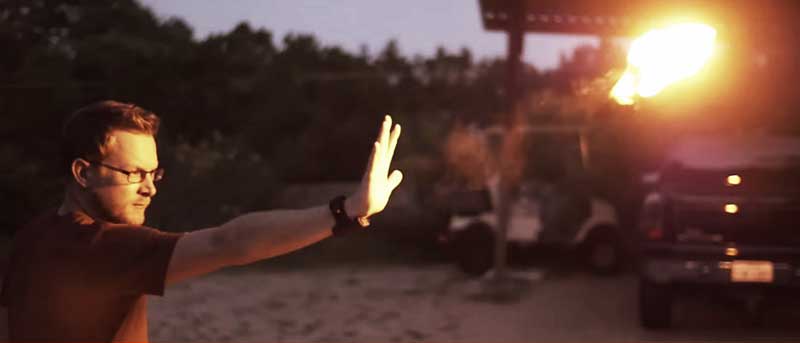 Brad Christian founded Ellusionist on January 1st, 2001 with a simple goal of training people with great magic tricks.
The company was successful in achieving their objective as they brought more than 60,000 members on board for their online training and discussion forum. To spread the magic beyond belief, they launched many products in the market and Pyro Mini was one of them.
Before this mini version, Pyro Fireshooter was launched, but as people demanded for something more compact and neat, Pyro Mini was brought out in 2015.
Are you all set now to get this fire shooter in your handsand show it off around town?
If yes, then first take a headsup about it!
First of all, this gadget throws real fire, so you have to be very safe and attentive while using it and as per the rules, above 18 years old.
Now, the best thing about Pyro Mini is that the fire is formed with the help of a flash paper, which leaves no ashes but a tiny black residue, only if the flash paper is bought from Ellusionist. Also, you can either wear Pyro on your wrist to throw fire balls from your hand or scare someone a few yards away by keeping it there, thanks to its wireless remote control that ranges upto 30 ft.
Note that once you fully charge Pyro Mini with a USB, it works for more than 600 shots.