So, we are proud Indians who love to eat at famous international eateries and love to boast it among friends and peers too!
Every day my Facebook Newsfeed is flooded with restaurant people's check-ins and food photos along with the swell names of the places they are eating at!
But this one tagging the popular Chicken serving chain, KFC, caught my eye!
You have to read it to believe it!
Here goes the word by word account of what this person has to say about KFC and the food they served, along with the pictures to feast your eyes.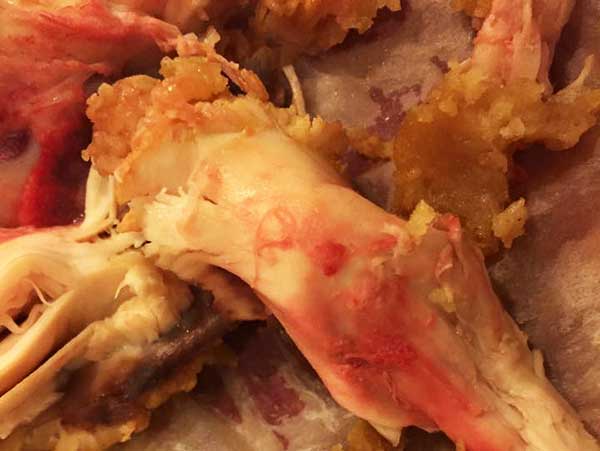 "Guys, last evening I went to KFC restaurant in select city walk and found Blood In KFC Chicken.. Manager accepted the mistake but wasn't ready to accept in letter. As per him, KFC pieces are cooked at 170 degrees for 11 minutes to make it available to eat. He accepted that the piece might not was completely cooked that's why I got blood in the chicken piece. This means that the chicken we eat in the KFC is not completely washed and all we people eat is nothing but blooded fried chicken..I advise people not to eat KFC as this can really hamper their health as well. I am attaching few pics for your reference…"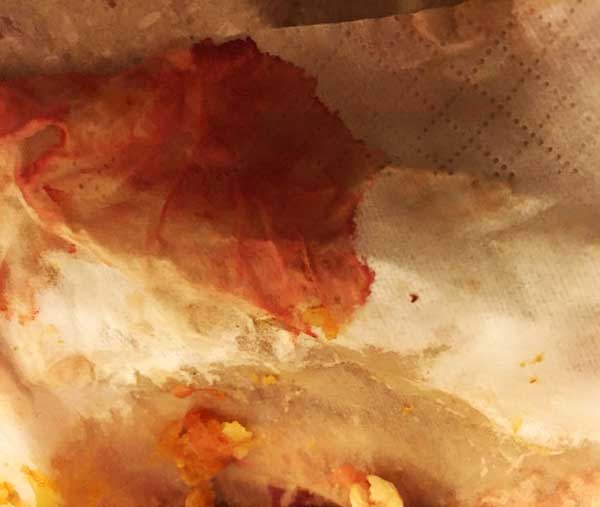 So this is what we eat. This was one instance where the filth came to notice. Many others may not even have noticed and gobbled the…. Can't even put into words, what we have been eating!
Raw flesh and blood served to humans to eat, and that too at a fancy restaurant??
YUCK is the feeling actually!
Similar cases of other international food joints have earned the news for the substandard food they served to us.
Can we shun these international chains and rely on our own Hindustaani Restaurants?
Aren't these foreign food Moghuls ripping us off, of our hard earned money by serving dirt to us?
It's about time we take a step forward and do something concrete about this.
Are you with us?