Washroom Newspaper Reader
Many people like to read newspapers or magazine in the loo. But some one thought of making this habit more pleasurable. This reader will not need our hands to hold your papers. So relax and read while you get refreshed.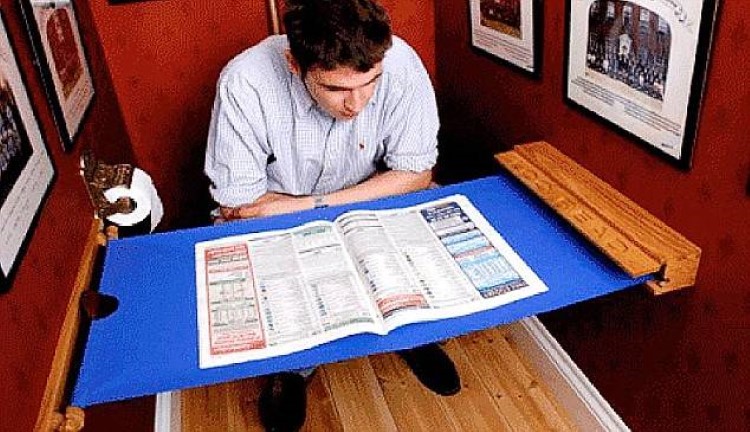 Some New Styled Forks
These forks may look weirder but these are created to make eating enjoyable without any fuss. Instead of grabbing whole piece of pizza one can chop it off with wheel based fork. Spaghetti twirler makes sure that spaghetti is twirled properly over the fork.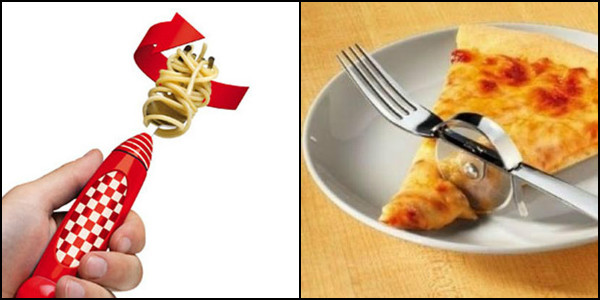 What are your opinions about these bizarre inventions?  let us know in the comments below.