Samsung Galaxy Note Stylus Alternatives – there are phones with incredible features, but pricey Galaxy Note. Below is an insight on all those phones that provide the facility of a stylus and yet don't cost a bomb.
Also known as S Pen, the stylus of the wonderful Samsung Galaxy Note, is one feature we wished all smartphones possessed.
From keeping the screen safe & sound, to delivering precise selecting of text, customizing handwriting, and easy messaging, there's a lot one can do with the S pen. One can also use the stylus on other touch screen surfaces such as ATM Machines and ticket vending kiosks. Of course, for availing such brilliant facilities, one needs to burn a hole in the pocket.
Be it the Samsung Galaxy Note 3 or the LG G3, both the devices come at a jaw-dropping cost of INR 45000 approximately.
We did a round-up to see which are the other handsets that flaunt a stylus and yet are easy on the pocket. Listed below are budgeted phones that bring on board the facility of using a stylus:
Micromax Canvas Doodle 2
Available at a price of INR 18,000, the Micromax Canvas Doodle 2 is the best bet after Samsung Galaxy Note. Sporting a 5.7-inch TFT HD IPS display with a resolution of 1280 x 720 pixels, this dual-SIM quad-core phablet brings on board a 1.2 GHz MediaTek processor, 12 MP primary camera with dual LED flash, and 5 MP secondary camera. Its stylus enables users to take notes and scribble on the go.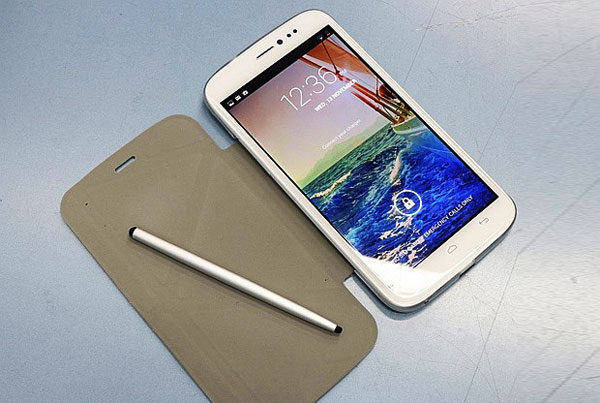 Alcatel One Touch Scribe
This budgeted phablet carries a 5-inch display with 480 x 800 pixel resolution along with 1.2 GHz dual-core processor, 512 MB of RAM, 5 MP rear snapper, 4 GB memory expandable up to 32 GB, and a 0.3 MP front-facing shooter. One can buy the Alcatel One Touch Scribe with stylus at a price of INR 9999.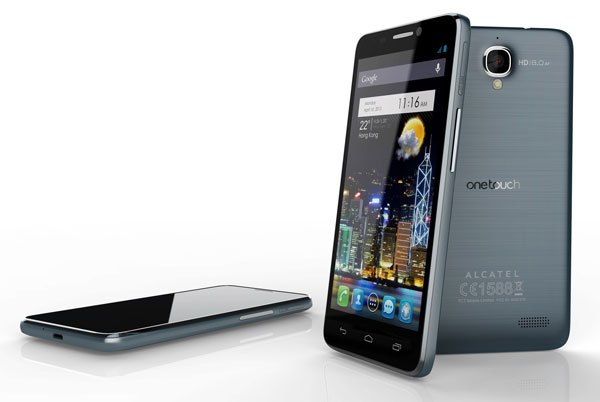 iBall Andi 5L
The most affordable smartphone with stylus available in the market is the iBall Andi 5L. Offering a price of INR 7999, this dual-SIM phablet sports a 5-inch screen, 8 MP primary shooter, and 512 MB of RAM. While a 1800 mAh of battery powers the phone, a 1 GHz Cortex A-9 dual core processor provides steam to the device. Storage options include 4GB of internal memory which is expandable up to 32 GB with the help of a MicroSD card. Of course, the stylus makes the entire package even more enticing and attractive.
Spice Pinnacle Stylus Mi-550
With a price tag of INR 15000, this handset is Spice's answer to the master-piece Samsung Galaxy Note 3. Bragging of a whopping 5.5-inch display with 1280×720 pixels resolution, this smartphone includes top-of-the-line specs such as 1.2GHz quad-core processor, 1 GB of RAM, 8 GB of expandable memory, 8 MP rear camera with HD video recording, 2 MP front-facing snapper, and a massive 2500 mAh of battery. Assisted by a stylus, the phone enables users to create documents and communicate with ease.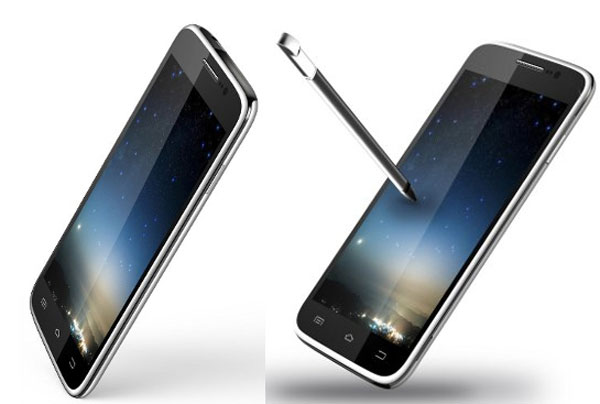 Needless to say, none of the above devices can perfectly match the features provided by the Galaxy Note. However, those who wish to use the stylus feature, can opt for any of these handsets at a reasonable cost.