Hiding From Serial Killer Memes  –
Hiding from serial killer memes are here and they'll certainly make you laugh your ass off.
Yes, I'm not kidding at all.
Firstly, what will you do if a serial killer comes into your house? Okay, Okay, I know that you'll get into the serious zone. Maybe you'll bring out the heroic side and shit like that, plus people will piss on their pants as well. But, leaving all that side and adding a funny side to it, these memes are trending now.
Right from "OMG I'm going to die if he finds me to reacting on serial killer's words/sentences, the *shit* moments will entirely make you go crazy. Once you see 'em, I'm quite sure that you'll tend to bring your creative side by creating a hilarious meme. But hey, before you do all that, take a quick look at these hilarious yet creative *Hiding From A Serial Killer Memes*.
Keep scrolling.
When someone calls out your name incorrectly *Facepalm*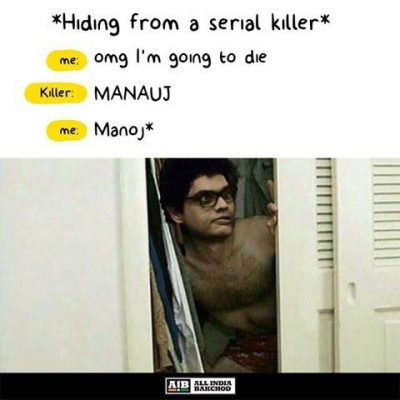 The #TEACHER behavior.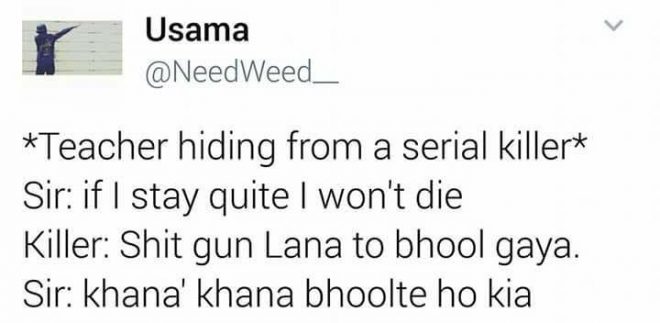 Lol! When you can't afford to miss the cricket.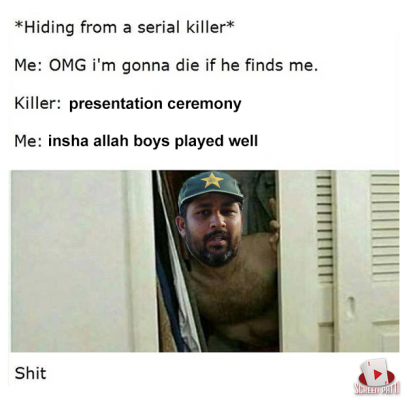 4. Aj todi ac player record tod jaate hai… Hehe!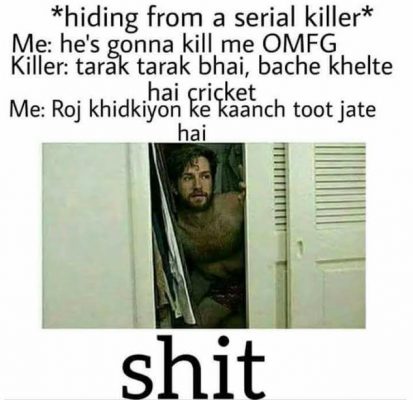 5. The grammarly mistakes that cannot be ignored though.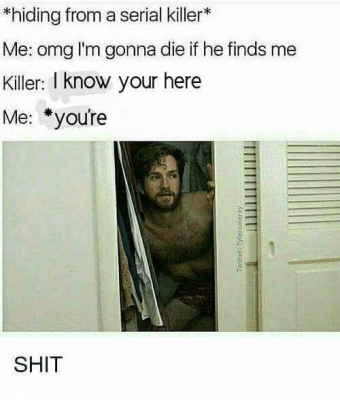 6. The "Angry Aunty" can't take any shit.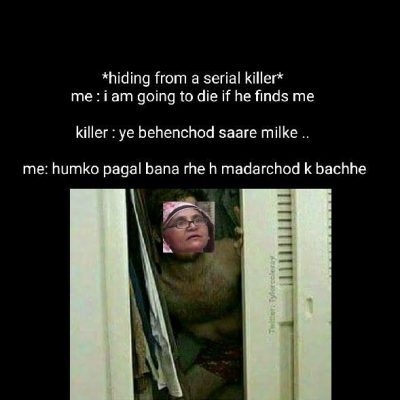 7. Killer: That you're such an idiot.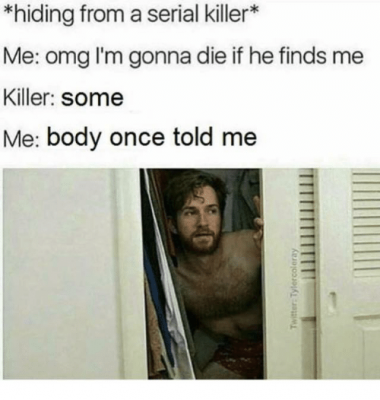 8. *Being Smart*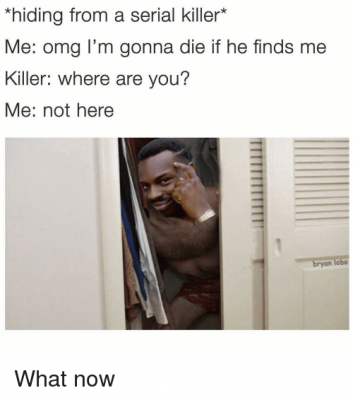 9. That look you give when he finally FINDS you.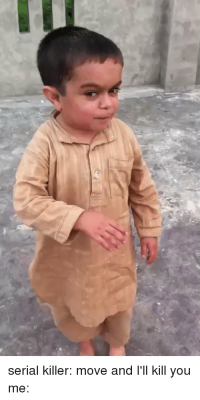 So, what do you think about these hiding from serial killer memes? Let us know about it in the comment section below.