Wedding of multimillionaire couple – The sheer pomp and ceremony exhibited at this couple's wedding should have sufficed to astound every guest! Yet, no one could complain, for it was Karen Karapetyan and Lilit tying the knot!
Wedding of multimillionaire couple –
What was so special about them, one might ask! Well, the bridegroom was only the youngest son of billionaire and real estate mogul, Samvel Karapetyan.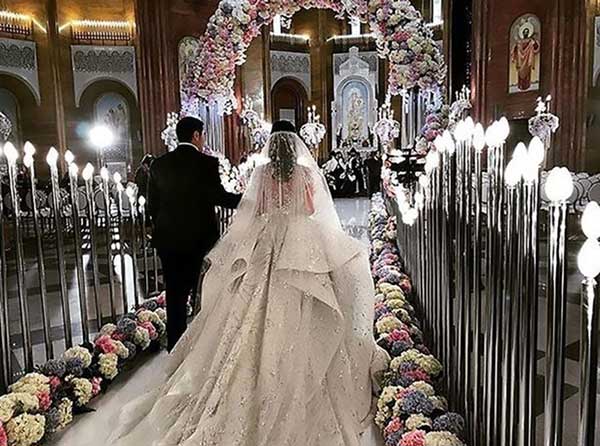 Lilit is just a social media star, but no less famous than him. Her numerous fans on Instagram looked forward eagerly to viewing every photograph that spoke volubly about her jet-set lifestyle!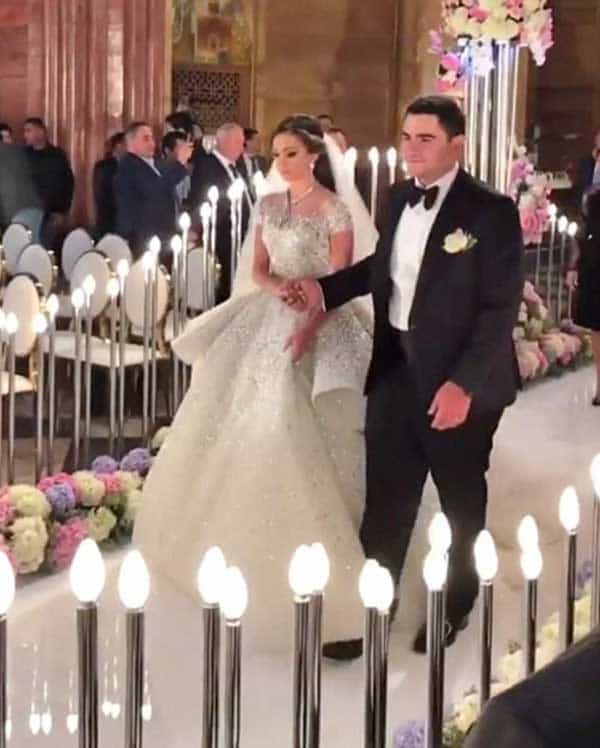 The Armenian Apostolic Church in Moscow, the site of the wedding, was transformed beyond recognition, thanks to the efforts put in by hundreds of dedicated workers.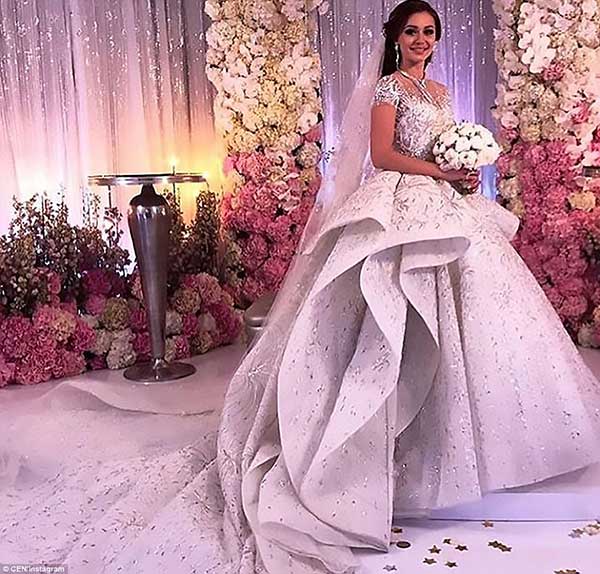 To illustrate, the young couple had to walk down a brilliantly lit aisle that was bedecked with flowers, before reaching the altar for the wedding ceremony.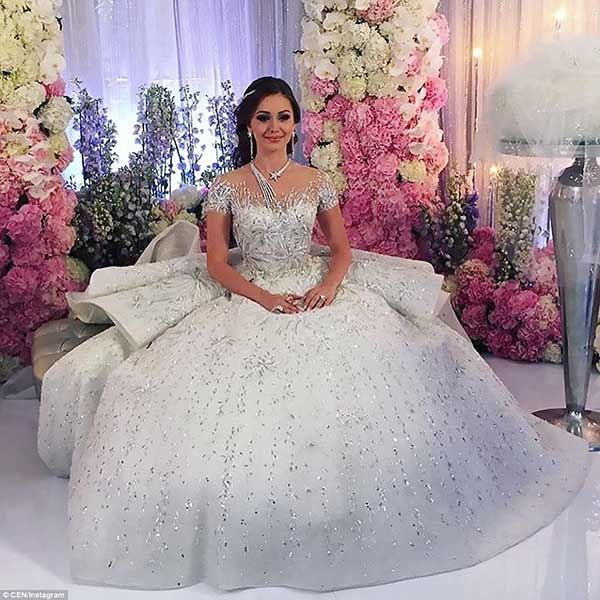 The VIP guests were treated like royalty too. As they walked into the church, they gazed at a ceiling completely covered with numerous fuchsias, crimson and blush flowers!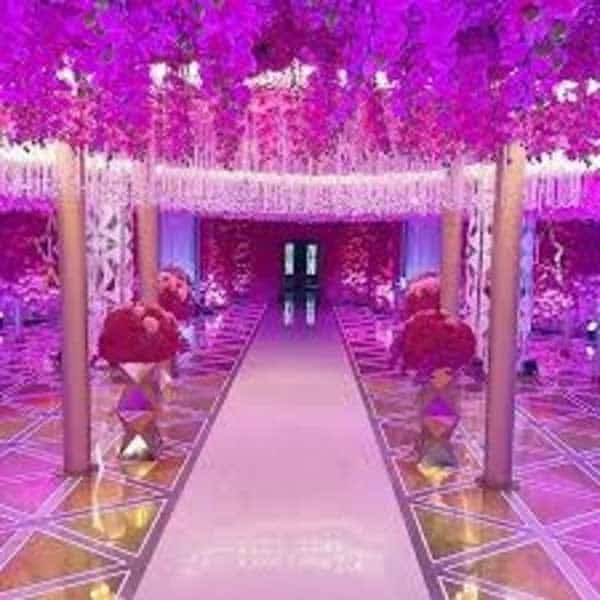 At the end, a photo wall displayed two large-sized initials, K and L. The wedding guests found it to be the perfect background for posing for photographs.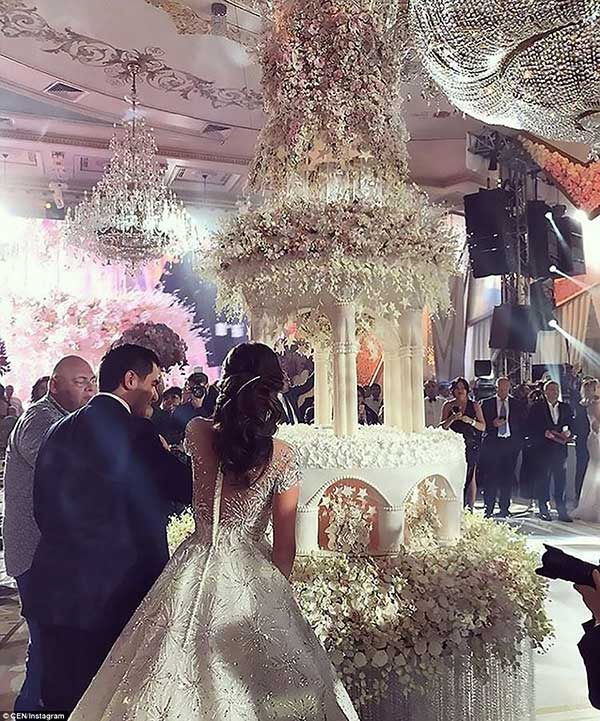 Lilit's glittering wedding gown must have fetched rapturous comments from the audience. Covered with shining crystals, the voluminous skirt was only further complemented by the bejewelled bodice and the three-star jewellery.
The ballroom at the Safisa Banquet Hall welcomed the newly wedded couple's first dance in style! Everywhere one looked, one could see flowers, and more flowers, with crystal strings here and there.
Even the tiles on the floor gleamed like molten gold, arranged aesthetically in geometric patterns.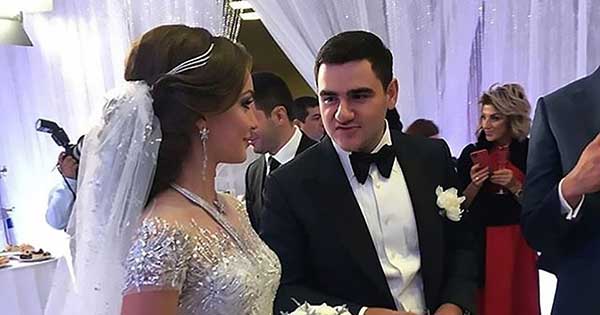 The crowning glory was the magnificent four-tiered cake, which everyone felt was a pity to be destroyed and devoured! It towered over everyone's head, looking down its royal nose at its many admirers!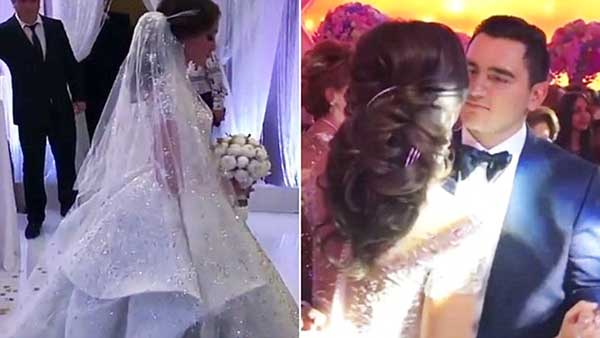 Wedding of multimillionaire couple – Truly, no one would forget this wedding, for few had probably seen anything like it before! As for the bridegroom and bride, they would have many memories to pass on to the next generation!