Among several festivities, Bubble day is cherished by the Americans. On this day when they are free from pampering and relax enjoying a beautiful, stress-free day. Spending hours in a bathtub can be a time to own at least once a week but different reasons remain when hardly one can play with floating bubbles.
Therapy can be many for various reasons but a day to make bubbles and remain soaked into it ensures helps to cleanse and cure the muscle pain. Relaxing of body muscle cleaning of body is essential on this day of Bubble day.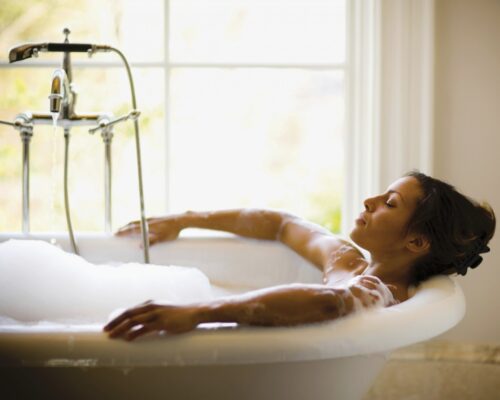 Bubble Bath Day possess heal power
Though it was a way to increase the sense of hygiene and health of the Americans, now it is realized that playing in bubble day has healing power. Some of the common ways to improve the healing power are as follows:
Bubble bath day is relaxing
Relaxing is a common reason that people take showers. It can be a steam bath, warm water bath, or cold water bath during the summer. The bubble day bath can release the stress of the whole day and gives the mind a refreshing feeling.
It heals
The main part of practicing and indulging in the bubbling water helps in relaxing the body muscles. Improves sleep when there is the release of stress and tension, it gives good and relaxing sleep. It generates melatonin a chemical reaction that is produced due to the warm water bath.
Skincare
Skincare is easily possible if a bubble bath is taken in a week. It improves blood circulation, cleanses the pores of the skin. Sweating leads to the blockages of the pores, removes the dirt of the skin. It also enables to remove the dead or dry skins.
Above all, one can spend the maximum time cleaning and experience as well as rejuvenating the bubble bath therapy.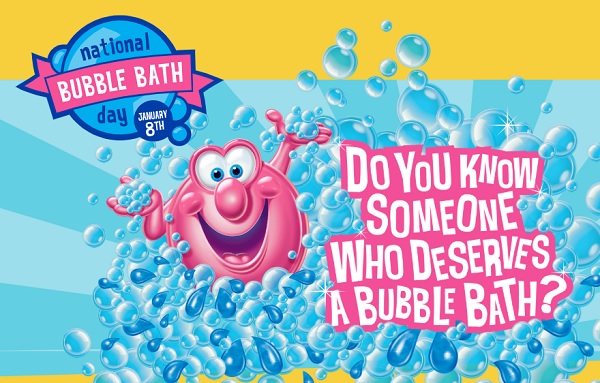 8th January is a fun day
Children find the 8th of January as one of the fun days every year. They play with the bubbles while spending hours in a water tub filled with foams. Not only kids but the adults too old have a good time on this day cleaning their bodies. Tablets, grains, and soaps are used in the baths to form foams.
In the month of the winter season, it is the day to simply lay down in warm water and feel the essence of a comfortable bath. Bathing regularly was not in the routine for the Americans when this day was specifically introduced to increase the awareness of bathing. It was in 1940 that Bubble day was introduced in Chicago. The awareness has now risen to become the enjoyers' festival of the USA.
Bubble day bath is now a modern-day celebration with the aerated bubble baths that are known as Jacuzzi. It enables to play with the foams in the bath chamber at least once in the week that was possible once a month after an increase of the bubble bath among Americans.