Ways To Style Ponytail – Hey girls, do you love ponytail hairstyle? Do you want to style it in a different way? Do you think that a normal ponytail look is getting kinda old-fashioned? If yes, then you're reading the right article.
This article will give you an idea about how to style your ponytail in a different way. Trust me; it doesn't require much time. With these ponytail ideas, you'll be able to look good as well as you'll be comfortable too.
So, here we go – (Ways To Style Ponytail)
Single knot ponytail
No doubt, this ponytail looks kinda hard, but take a look at the result. What do you think about it? You'll have to create sections of your hair and then you'll have to twist it by tying the knot.
It is an easy one to do, even though it looks hard. Give it a try; it might look good on you.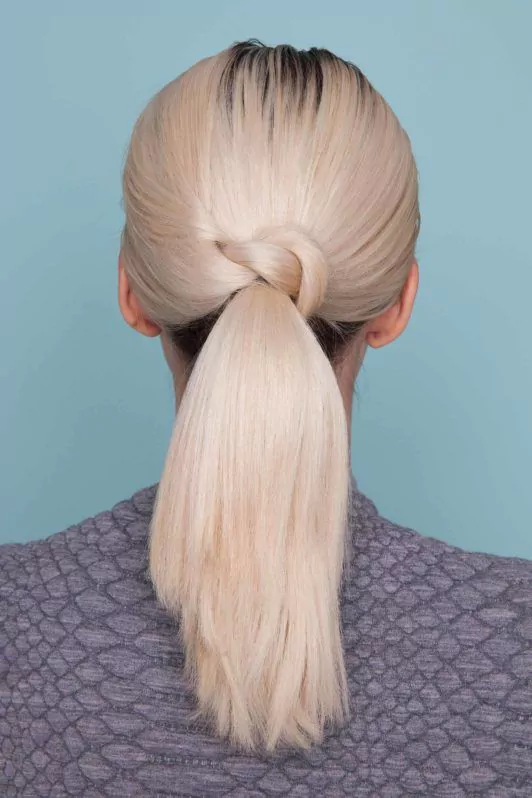 High ponytail look
If you've long straight hair, then try creating this simple look. But, note that you've to take your hair up (as shown in the image) It doesn't require much time, as it is very easy to rock this hairstyle.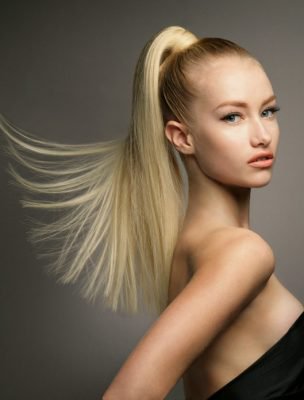 Bubble ponytail
What do you think? Actually, bubble ponytail look is trending a lot these days and it's eye-catchy too. This ponytail look is simply the best hairstyle that you can create for a change.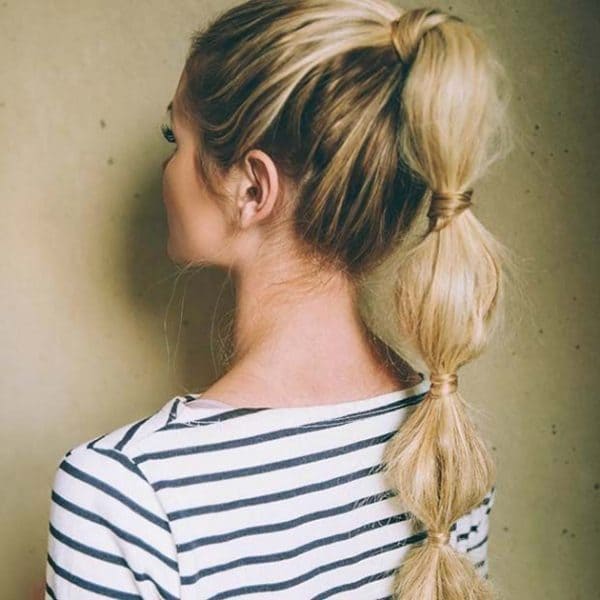 Add a braid ponytail
You can combine two things i.e. a simple pony look and a braid. You just have to add a braid in your ponytail hairstyle to create this look. I'm pretty sure that this will be an easy one to create.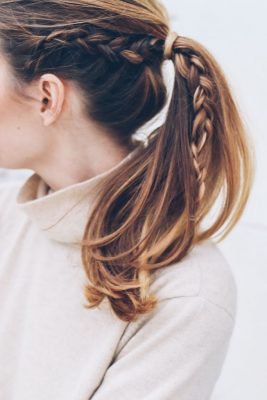 Loose ponytail
Here it is ladies. Just in case you're running out of time, you can create this easy lose ponytail look. Yeah, it also gives your hair a messy look, but that's ok because it looks really good.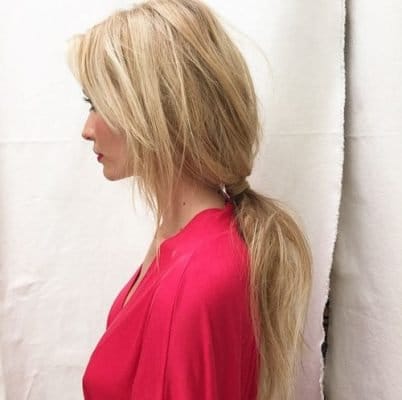 Double ponytail
Have you ever thought about creating this hairstyle? It really looks simple. It's like enjoying two hairstyles in one look. First create a sky high up one and then create the lower one.
Look at this picture.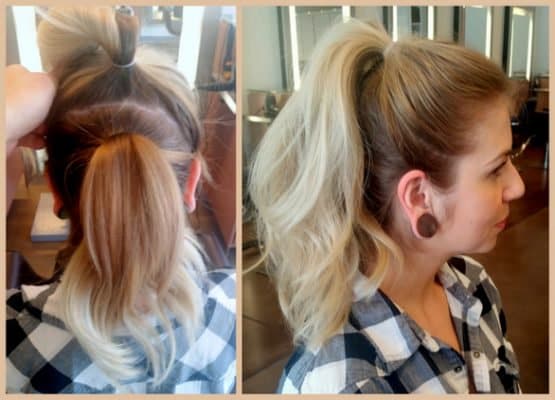 Parted ways ponytail
We never think of ponytail in a parted ways because we are too busy creating the sky high up hairstyle. Here's a picture Of Selena beautifully rocking the parted ponytail look. It is a simple one to do.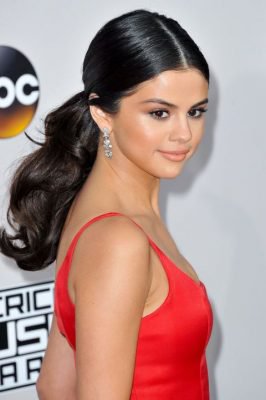 Ways To Style Ponytail – So, which one are you thinking to create? Look beautiful.