Ways To Darken Eyebrows – There are many people who have light eyebrows, and because of that it seems like they've no eyebrows at-all. Especially, it happens, you know, when you click a Selfie in various effects, and then the result you see is "your picture is good, but it looks like you've no eyebrows at-all."
Honestly, that is the worst thing to deal with.
I'm sure that many girls get frustrated when they look themselves in the mirror. Some use various tricks to turn their light eyebrows darker. Have you ever tried any trick? Do you want to give it a try? If yes, then article will tell you how to darken your light eyebrows.
Try these tricks out. (Ways To Darken Eyebrows)
Use eyebrow dyes
Not hair dyes- Keep this in mind. Eyebrow dyes are especially created for you to darken your eyebrows. So make sure to use that and not any other dyes. Also, to make your eyebrows look natural, make sure to use a shade that suits your natural hair color. And, just make sure to read all the details given on the product e.g. how to apply it etc.
(Image Source: WikiHow)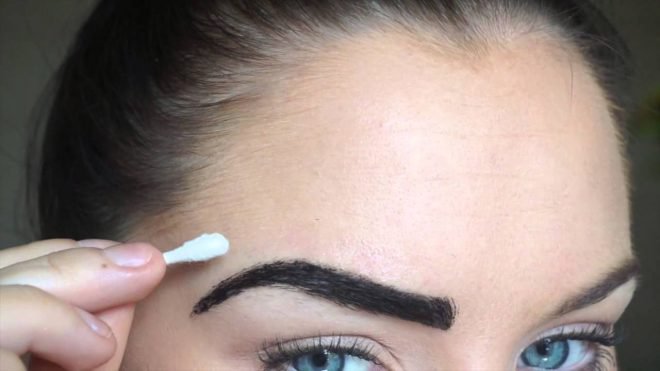 Use Eye-shadow
Eye-shadow? Yes, eye-shadow really helps to shape your eyebrows into thicker and darker look. There are many people who actually make use of this trick. This is said be a very easy trick, but it's just that it doesn't last long. But still, give it a try. All you need to do is, take your eye-shadow brush and choose the color and dip it in it that matches your original eyebrow color.
Now just stroke the brush over your eyebrows to make them darker. If it looks very dark, then simply take a lighter shade of the color you used earlier and make it look natural.
(Image Source: MakeupByMaggieO)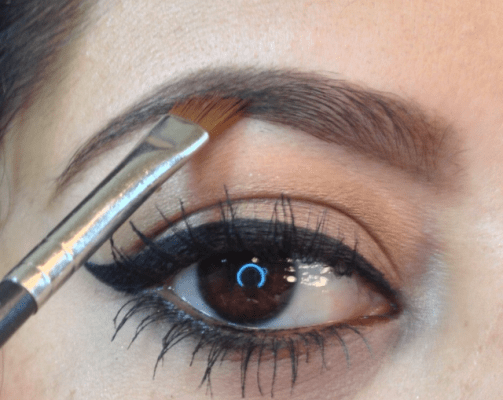 Use Mascara
People are using mascara as well to darken their eyebrows. It is said to be an easiest method that really helps. All you need to do is, dip the mascara brush into tube and coat it with mascara. Now simply roll the brush on your eyebrows to make it look darker. Apply it and see the result.
(Image Source: hawaalive)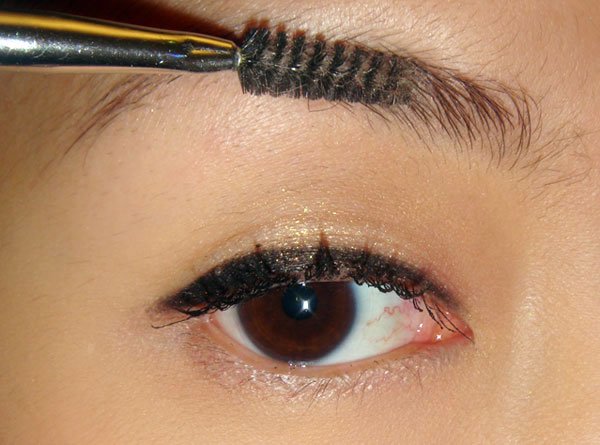 Petroleum Jelly
Well, if you've patience, then you can apply this remedy. Petroleum jelly works as a magic that makes your eyebrows thicker and darker. All you need to do here is, clean your eyebrows with water, and then apply some jelly on it.
Alt-least try this method for 1 month. Note that if your skin is getting itchy, then stop using the petroleum jelly.
(Image Source: YouTube)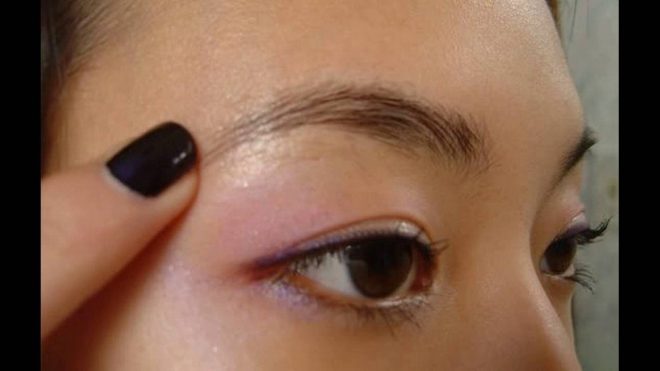 Ways To Darken Eyebrows- Have you tried any other tricks? Would you like to share them? Leave a comment below.