Protein in breakfast – In today's modern life, concern for fitness has become a very sensitive issue, due to the various diseases that are taking place and causing damages to the body.
The diseases at an early age are causing difficulties for the young people to continue with their regular life, suffering from fatigues and obesity.
Fitness not only can compete with exercises but a balanced diet is necessary in order to maintain the proper weight of the body and control the diseases within the body mostly due to fat accumulation within the body. Protein in breakfast, Protein is one of them that can reduce the fat, these recipes can be added to the breakfast.
Protein in breakfast –
1 – Yoghurt and oats
Early morning breakfast including yoghurt and oats can provide you with high energy and contents of protein giving you high energy and reducing the stress on your body. You can add honey and lime to make a difference in your breakfast that taste good and makes a healthy living.
During summer it becomes a thoughtful topic: What to have for breakfast today? Yoghurt is best for morning breakfast mixed with oats and sugar for taste. Not only fills your stomach but keeps you energetic along with the capacity of cutting off the fat from your body.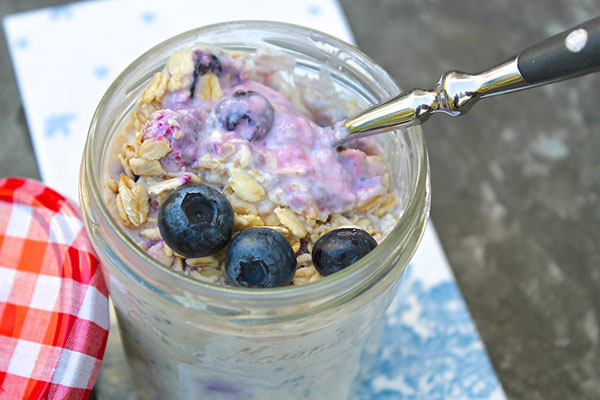 2 – Scrambled eggs and veggies
Known to everyone that eggs are good sources of protein, so the mixture of scrambled eggs adding low-fat cheese with skimmed low-fat milk. Mixed with few vegetables is highly delicious and easy to cook recipe for your morning breakfast.
Change the taste of the dish with adding the bit of lemon or pepper salt according to your requirement. Not only intake of protein but also it includes contents of vitamins from the vegetables that are required by the body for various vital functions with a calculated amount of calories required for energy to the body.
3 – Oatmeal
Common breakfast for everyone, so if you are in a hurry to school or office no time to cook early morning breakfast for yourself. Mom is not around to make a breakfast for you before leaving home then oatmeal is one of the fast and easy to prepare for your breakfast.
Prepare it more better-adding cherries, nuts to it with skimmed milk. You can prepare oat porridge that can be a good beginning of the morning with this sweet and tasty oatmeal. Nutritious as well as reduce your body fat also high in protein that gives energy to your body with less intake of unwanted food.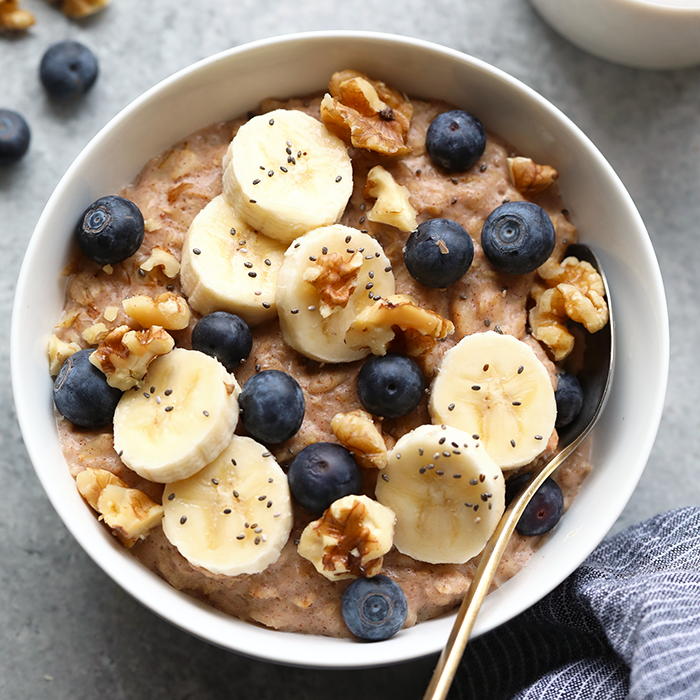 4 – Banana Shake
Banana rich in iron contents apart from protein a fast drink to make and to drink in minutes. Banana shakes are almost liked by kids and adults for both, adding vanilla creams, chocolates and strawberries or cherries makes the more delicious.
Shakes can give you a good amount of calories and nutrition that is required for the body along with instant energy required to the body for kids after playing and adults after exercises. It is not only a breakfast but also can make this drink icy with ice cream and have it anytime you want.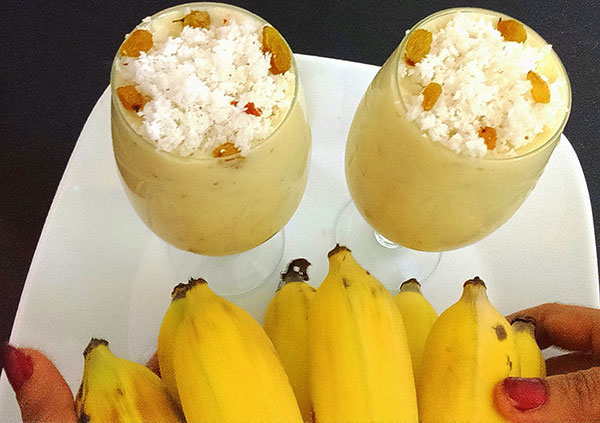 5 – Spinach Avocado
Common and tastier recipes can be prepared for breakfast, contents of protein are high that is required for instant energy to continue for the whole day.
Preparations of smoothie with the combination of spinach, avocado and few other fruits such as berries or cherries. Avocado toast with spinach and eggs healthy for you, add a fruit salad with the chopped mixture of different fruits apart from spinach and avocado, also you can add yoghurt or curd to get better results to get energy and reduce fat from the body.
Make it cheesy with the mixture of low-fat cheese, spinach, avocado with the toast of egg!
6 – Sausages
Chicken sausages, mutton sausages or any red meat sausages are best to keep a filled stomach for hours and hours. Sausages are high in protein in breakfast, the high fibre that can improve your body strength with the energy required for the body.
Requires a very less amount of oil to cook, those who love non-vegetables and can have it on regularly should try sausages though in a calculated amount of calories requirement. Bread rolls stuffed with sausages is also one of the heaviest breakfast that can keep you on till a long time for the day.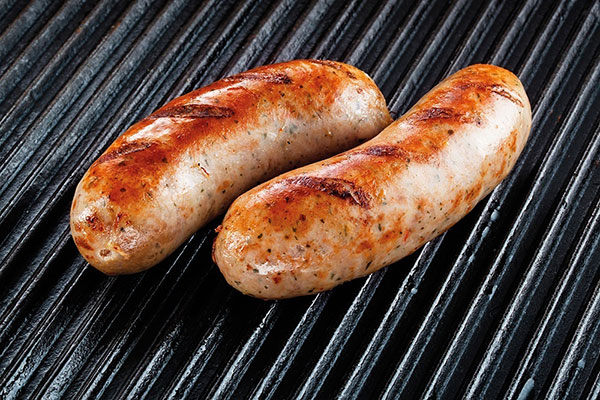 7 – Coconut dark chocolate
Early morning exercises drain a lot of energy especially for the people who work out regularly require a high amount of energy not for the only exercises but in order to carry out the work for the whole day. Few recipes included in the breakfast can help you increase the energy and strength, one of them is coconut dark chocolate, a complete breakfast item that is high in calories and nutritious.
Chocolates are always with high calorie and coconut also rich in protein but it is not for your everyday inclusion in breakfast. Twice or thrice a day is enough more of it can lead to more calorie intake.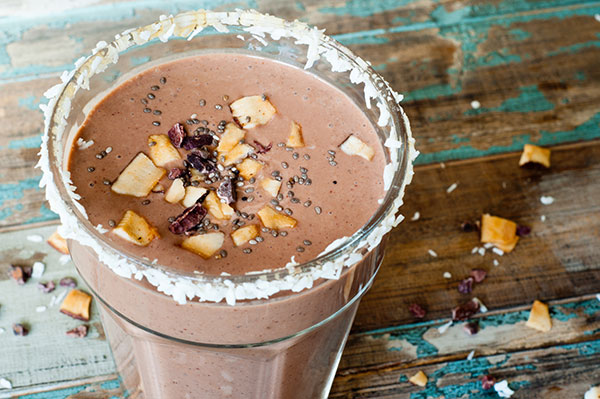 8 – Chia Pudding
Delicious recipes for your breakfast that you can include that is rich in protein. Pudding is made through the mixture of fruits and milk into this recipe, a nutritious recipe with high calories for your body. Chia is high fibre, consists of protein, carbohydrates and above all almost no traces of sugar present that provides energy to the body.
Chia powders are also available that can be mixed into the milk or puddings and any other recipe that you want to try for your breakfast.
So, if you are suffering from heart disease or need to have a control over the high blood sugar then you should try chia seeds in the form of powder or seeds cooked for your breakfast or dinner. Obesity is also one of the common problems seen in many middle age and old age people, chia seeds can help in reducing the obesity within the body.
As people grow older requirement of fibre increases for high strength to their body, so intake of fibre is through fruits and vegetables, chia seeds is one of them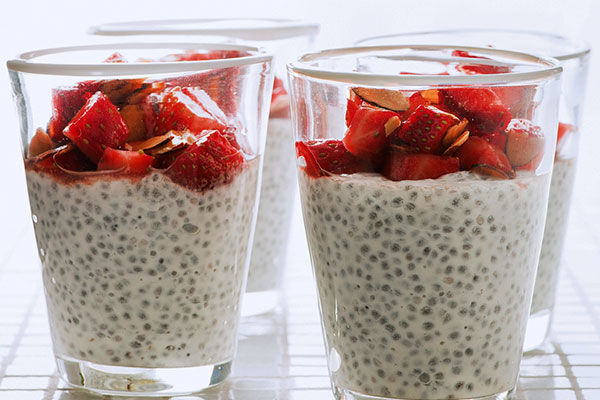 9 – Protein Banana bread
Healthy and nutritious recipes for your breakfast is the protein banana bread, made with the combination of bananas, yoghurt and nuts together with protein powder. Tasty snacks to eat as well as a good breakfast to start from home early morning for the entire day's work. Pancakes, muffins are also be made in the same way as protein banana bread.
Protein in breakfast – Baked bread with the high protein, you can have it anytime, whenever you are hungry as it has no fat and can increase your energy and strength equally. Banana can be taken raw but including it into recipes can add flavour also and the new way to get rid of the same regular breakfast.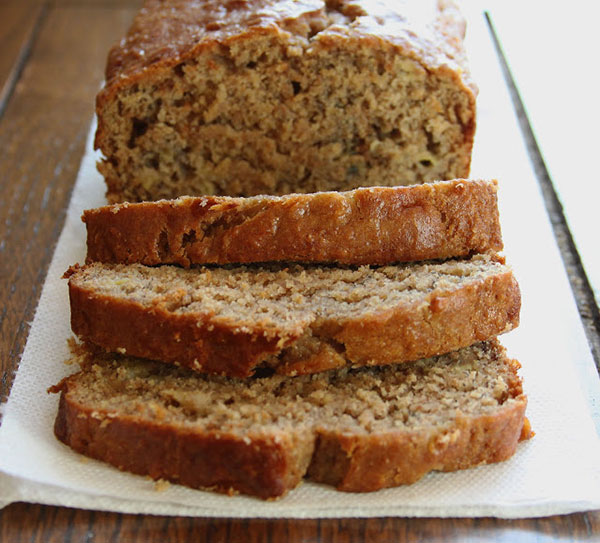 10 – Boiled Eggs
Mostly boiled eggs are taken in breakfast along with the bread toast and juices or milkshake. High protein eggs can also be prepared in various another form to enjoy a high protein for your breakfast. Egg pouches or omelettes are also common not only for breakfast but also for snacks and dinners.
Boiled eggs are easy to prepare and also inputs a high amount of calorie as well as energy. Half boiled eggs are also preferred for the taste of the soften yolks, also nutritious to the human body.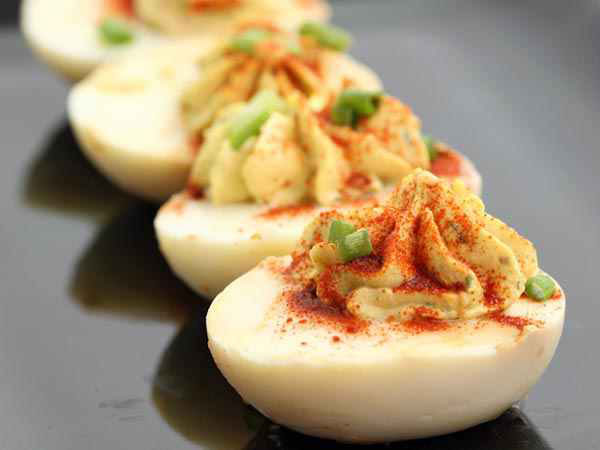 The reason to take protein in breakfast
Lose weight and boost metabolism
Regular intake of protein can help you to reduce body weight, replacing an excess amount or quantity of carbs. Carbs intake provide your body with energy and fill your stomach but too much intake of carbs can lead to increase of weight and if not equally released from the body can make other problems within the body apart such as increase of glucose in the blood, blood sugar.
Protein helps in increasing the metabolism of the body improving health internally, proper losing can be easily possible through the various preparations of proteins.
Reduce fat by Protein in breakfast
Protein is beneficial for maintaining a healthy body, it is rich in fibre that enables to fulfil the requirement of the body. High fibre taken can make your body fit giving your body a sufficient amount of nutrition and energy, also reduce the fat present in the body. Fat accumulation in the body can lead to various fatigues or diseases that can be reduced by decreasing your appetite, less food intake and high fibre keeping your stomach full.
Increase strength and increase Mass:
Apart from energy through protein, it provides long-term strength to the body, removing the fat from the body without the further storage of fat within the body cells. According it increases the mass of the body; the body muscles get a defined structure with the increase in the energy.
Improving the necessary functions of the body while the fat stored in the body creates difficulties in various functions such as indigestion, increase in weight and reduces your energy that is minimum required for your regular work.
Conclusion:
Protein in breakfast "Health is wealth", protein is one of the nutritious food that can improve your health with the balanced diet.