Years of revolution in homes or house style have given rise to distinctive innovativeness each time. American houses have undergone several changes with the influence of different Kings and rulers. Every American house style has its statement describing its age and creativity.
Pre-modern American houses that still attracts
Rulers and empires from ancient times have led to changes and developments. Developments of pre-modern American house that still attracts and remains as a part of past even today. There are many house styles while a few of the most influential architectural works are as follows: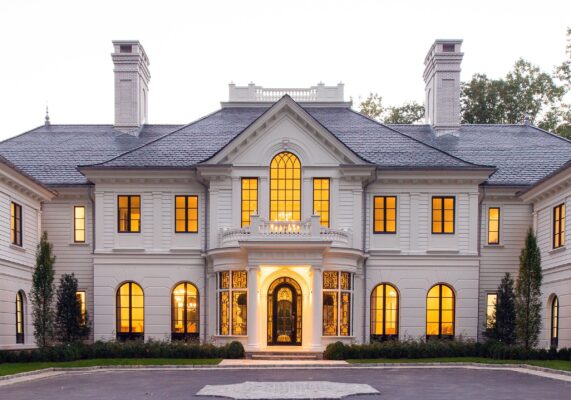 Georgian house style
A common feature of a Georgian house style includes double-hung windows with complete sets of lights in each sash. It is a European style, architectural work which has taken the basics from the Greek and Romans work. Dentil molding at the cornice, transom lights makes it stand unique and attractive found in the colonies of the 18th century.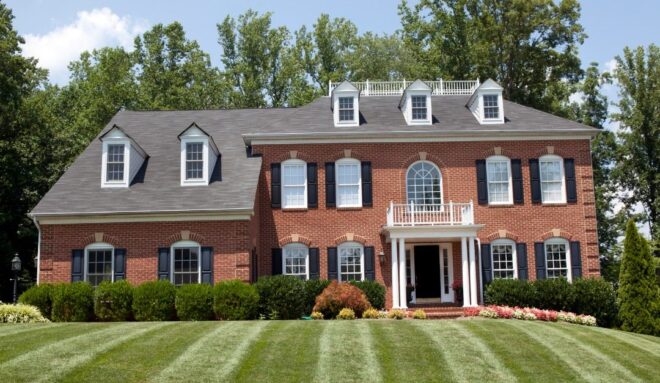 Federal house style
Newly seen during the development of the urban areas from 1780 – 1820 of the USA. The federal house style is seen in Massachusetts. Mostly recognized for the unique Adamesque style, it is inspired by the ancient work of Roman architecture. Basic features are paneled doors with sidelights, fanlight. Double-hung window with shutters.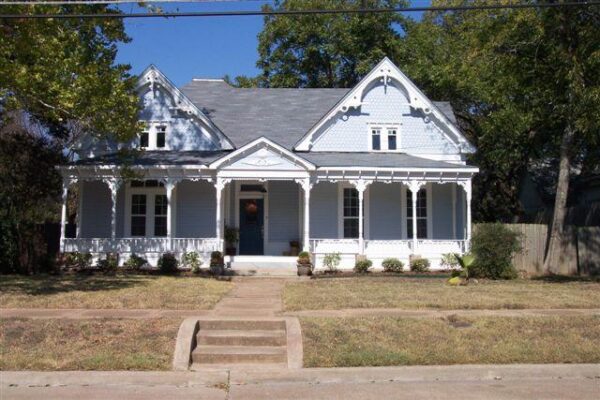 Gothic Revival
Amazing features with bold elaborate creative Gothic architecture. The main part of the Gothic revival in American houses is the full-width porch. The porches are designed and supported with classic columns. Roofs have the features of pedimented gable ends that give a classic and bold appearance which evolved during 1825.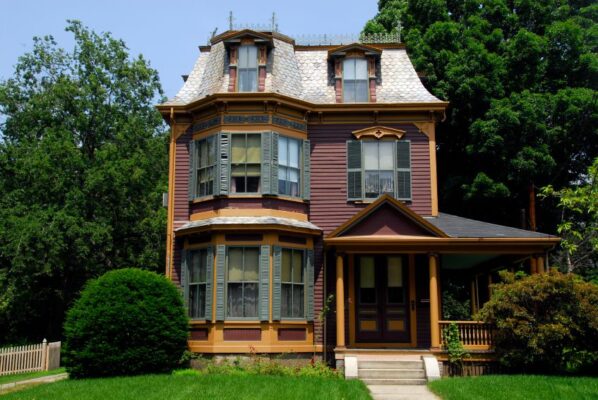 Second Empire
Narrow and tall windows are influenced by Italian architecture. Dual Pitched roof with extended heights for which the house looks large. It is one of the popular pre-modern house styles of the 1860s. A flat top with a sloped roof, brackets on windows and porches, arched windows are the important features of the second empire house.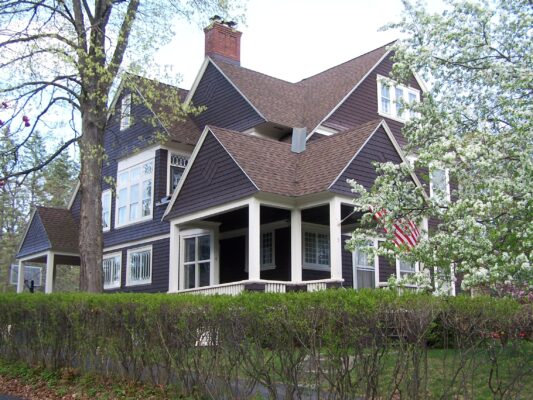 Shingle house style
This pre-modern house style had risen from 1880 to 1900. Flat external walls with different lifts of the roof including the gambrel. Pre-modern American house styles look amazing with large front yards covered with gardens and large porches.
Colonial Revival
Easily one can identify the colonial revival home style. Large openings with widened pathways to the house entrance are entirely beautified with landscapes. Sloped roof with skylights, flat facades, and 6 paneled windows. A gambrel roof is one of the main features, it was most popular during the 1880s.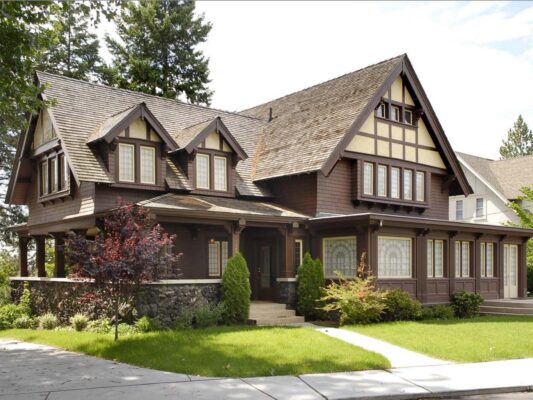 Tudor Revival
Simple unique American architectural work with large details on steep roofs was in the 1920s. Wooden work is present in the Tudor revival with double-hung as well as narrow windows. Bay windows, stone, or stucco work on the walls are common.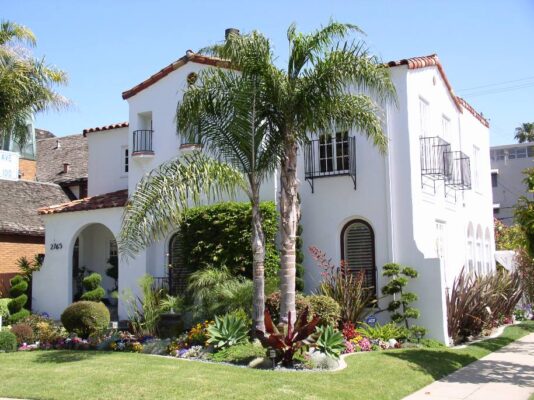 Spanish Colonial Revival
A blend of architectural work from different sections or parts of the world. Popular since the 1900s, the Spanish Colonial revival was influenced by Roman and French architecture. Uniqueness is the red tile roof with arched windows and doors. Another exceptional and innovativeness seen is the asymmetrical facade with exterior stucco works.
Over time there are changes with modern designs to skyscrapers. But the value of these pre-modern American houses gradually is increasing with time.