History Of Pani Puri – According to the reports, a few days ago Pani Puri has been banned for some time in Vadodara, Gujarat.
You'll be shocked to know that 4,000 kg of Pani Puri and stuffing potatoes were thrown away. In fact, a major issue of hygiene is attached to the Pani Puri.
Pani Puri is known with different names across the country such as Puchka, Pani batashe, Gol Gappa etc.  serious. Despite the hygiene issues the real fun of eating Pani Puri is roadside only.
Well! do you people know the history of Pani Puri?
If not, then today we are here to tell the connection of Pani Puri to the ancient history.
You might not know this but people believe that there is a connection of Pani Puri to the Mahabharata and Magadha empire.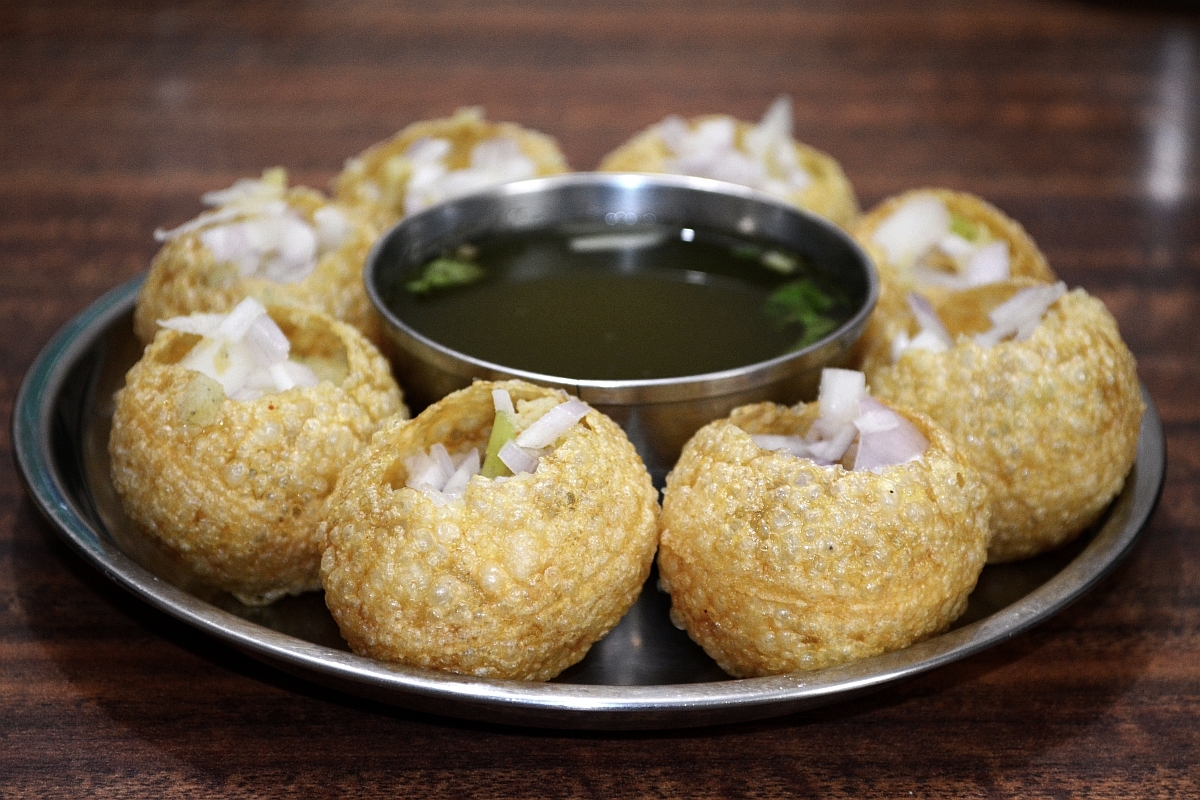 Let us tell you the whole story!
Does Pani Puri Belong To Mahabharata Era?
Well! when it comes to history, there are two different things one is facts another is the myth. Similarly, there are various facts and myths associated with the story of Mahabharata as well. Among these, a folktale has also been added to Pani Puri, though we don't know whether the story is a proven fact or just a myth. We cannot comment on the authenticity of this story, but the story is interesting.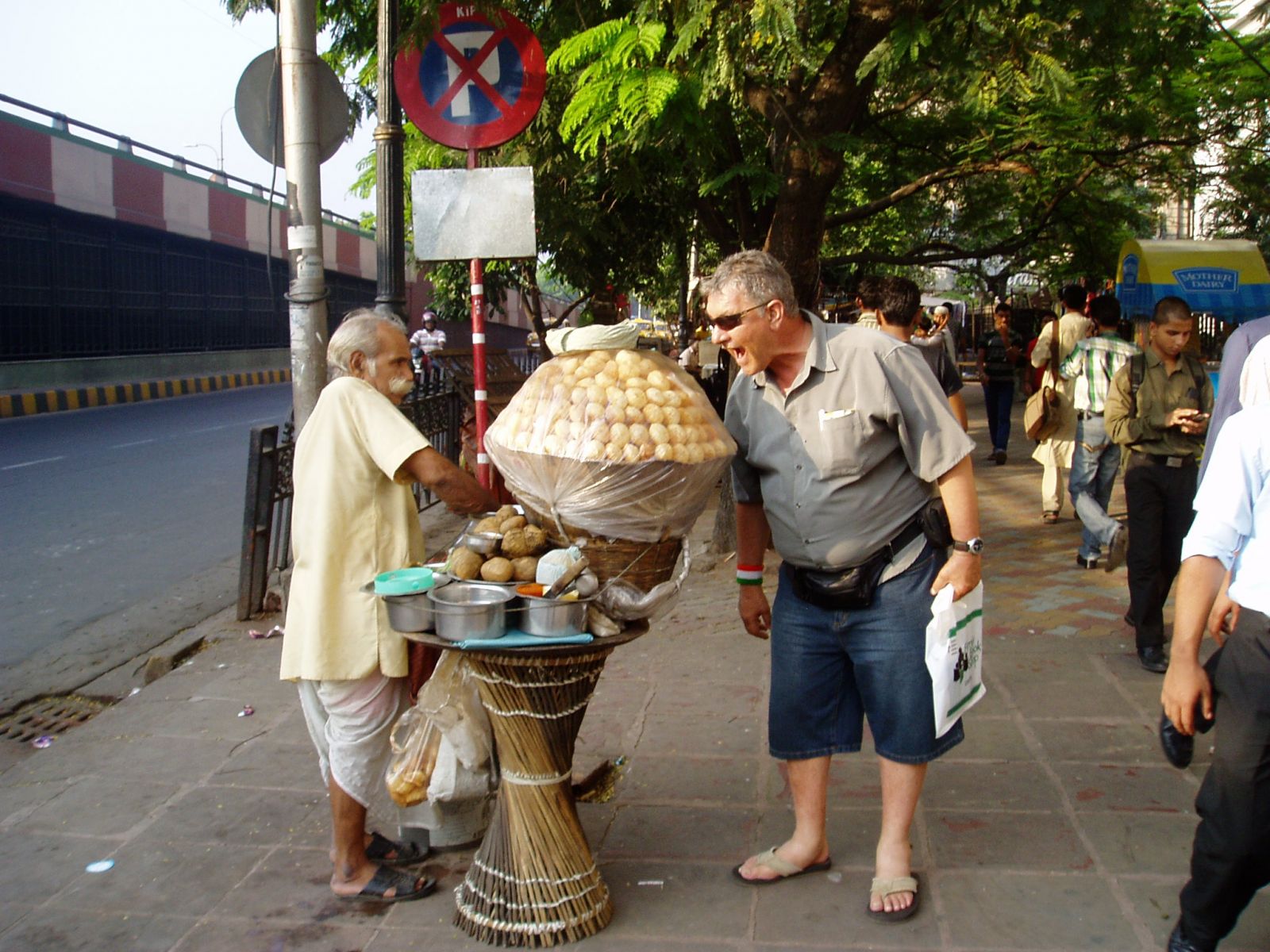 It is said that when Draupadi was married to five Pandavas, Kunti thought of taking a small test of her in order to know her household skills. One day Kunti gave plenty of vegetables and a little dough to Draupadi and told her to cook something for the five Pandavas by using those vegetables and dough. Draupadi made round breads (Puri) with the help of flour and filled the vegetables inside them. All Pandavas ate and really liked the dish and mother Kunti was happy to see how she managed to cook for all in such a less amount of dough.  So this was the first model of Pani Puri.
By the way, apart from this, people also link Pani Puri to the Magadha Empire
And despite these stories, the food specialist Pushpesh Pant explains that Pani Puri is not a very old dish. According to him the origin of Pani Puri is found a century ago, somewhere in Uttar Pradesh and Bihar.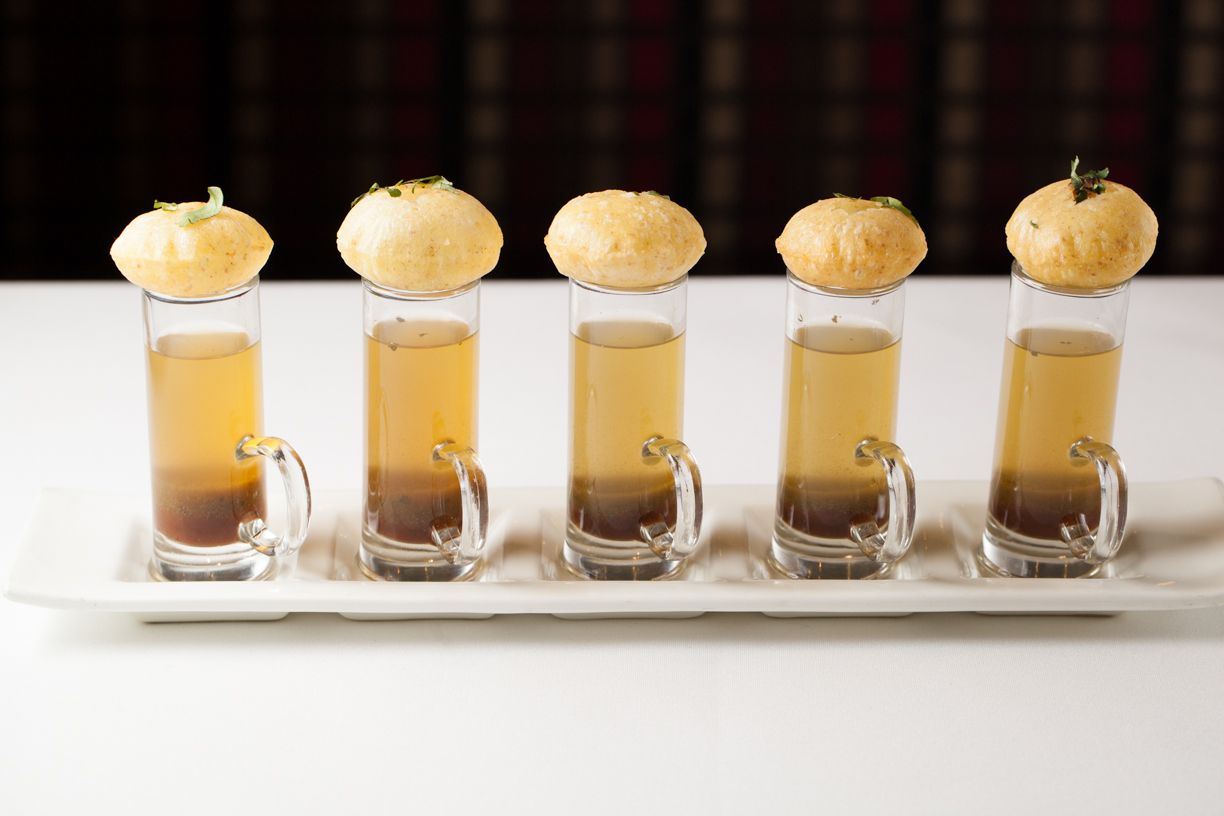 History of Pani Puri One Of The Most Love Indian Snack
Maybe the History of Pani Puri is not so old or maybe it is, but one thing that no one can deny is that it is perhaps the most commonly known dish in India. In Haryana, it is called Pani ke Batashe, Fulki in MP, Gol Gappa in UP, Fuchka in West Bengal, Gupchup in Oddisha, Pani Puri in Maharashtra and so on.
And you know foreigners recognize Pani Puri with the name 'Potato In The Whole'. Well! it is not just the name but Pani Puri's taste also vary in different regions.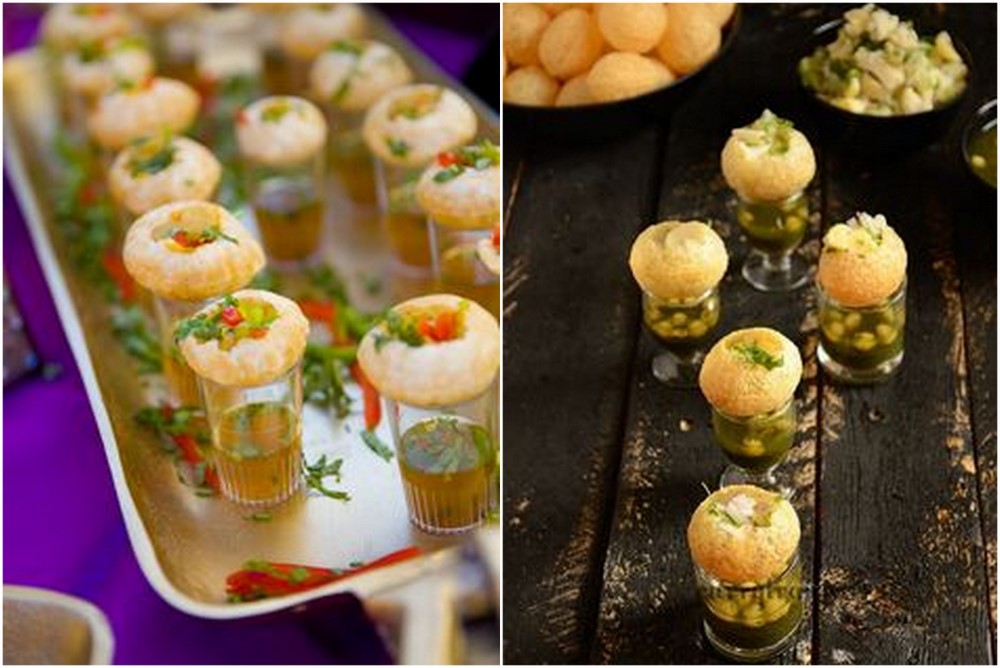 Pani Puri is such a dish that has a great scope of experimentation. Pani Puri with Scotch or wine instead of spicy water is also a form that you can find in the bars of metro cities. To woo foreigners, there is also a dish called Pani Puri Tequila Shot.
History Of Pani Puri  – Now we are not sure whether it has any connection with ancient history or not but one thing we are sure about is that Pani Puri is one of the most loved dishes across the nation.