Broken nail – We are pretty sure you must suffer the equal high pulse wave velocity when manicured nail break just ahead of the party. It's both annoying and cold sweat inducing for the perfectionist fashionista who take extra care about adorning her nails and nail-arts are but another part of her whole accessorizing regimen.
By far, you have had been left with no other option than to cut it when the nail broke  but here we will introduce you to some really useful ways by which you can fix your broken nail at home and in the shortest time possible.
Broken nail –
1 – The tea-bag method:
Cut a tiny part of the tea-bag in a square shape. Pop some fixing glue along the broken part and fix the small piece of tea-bag onto it. Smoot out the edges with a nail-filer as it makes the edges rough. Let it sit for a few moments and voila! Your nail is fixed back on.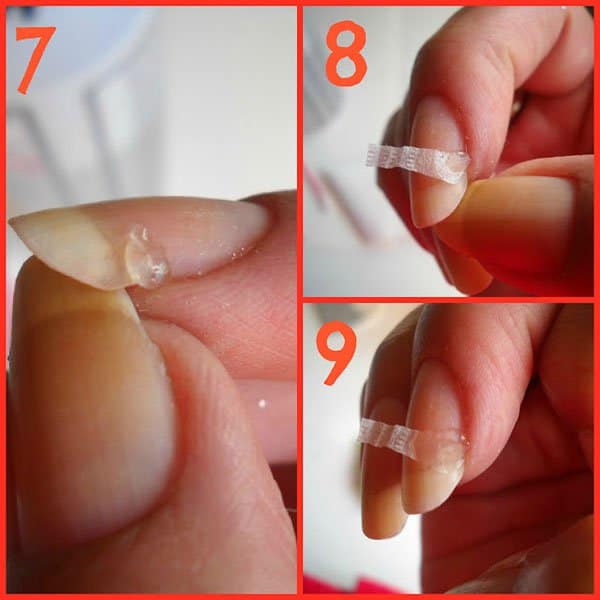 2 – The silk-wrap patch method:
Use some nail glue on the part the nail is broken, cut a small square piece of silk cloth and place it atop. Leave it to dry for some time and your nail is fixed again.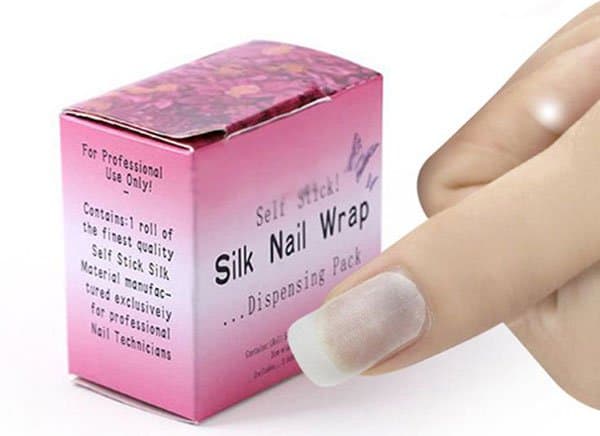 3 – Silk and resin method:
There is a silk and resin kit available in the market to fix your broken nails. You may need some scissors and nail files handy to go about this with some top natural nail coat. Cut a part of the silk roll that measures the length of your nail and place it over. You can use tweezers for it. Don't forget to use the nail resin to fix it and make sure there are no air bubbles inside. Spray the activating spray that comes along with the kit. File off the excess bit of the nails all the way around and you are ready to go!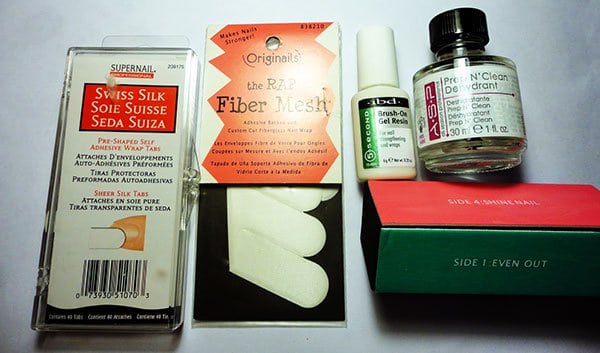 4 – Fake nails:
To save you from the ridge of despair after having broken a nail, there are some natural looking nails available in the market which you can just glue in. Besides, they don't look as flimsy too.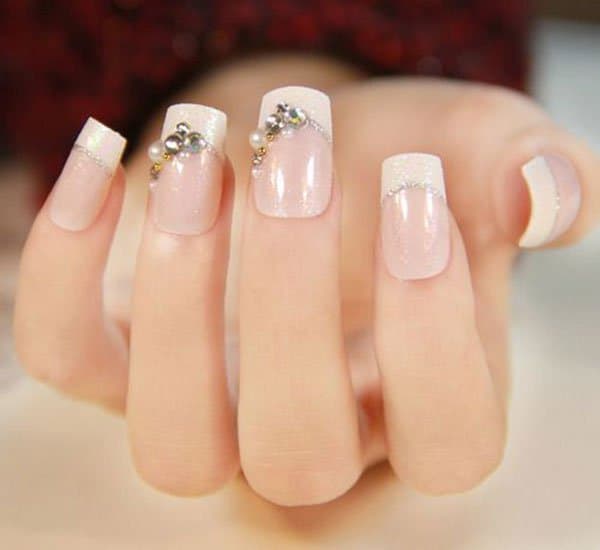 5 – Silk-reinforced Gel overlay method:
Remove your current nailpolish from the broken nail, flatten the surface of the nail with a filer, and remove the cuticles and dead skins along the border of your nail too. Apply a natural gel polish over your nail in softer strokes. Paste the silk wrap over the broken area with tweezers and let it dry for some time. Remove the silk wrap with tweezer as it dries and apply the natural coloured gel nail polish again.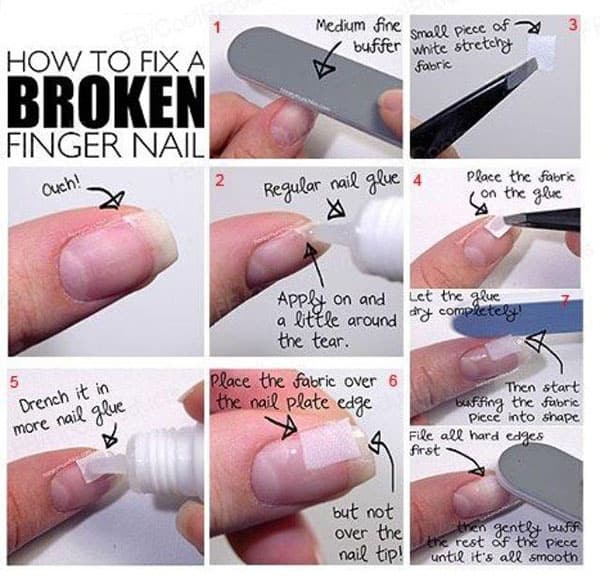 These are the 5 tried and tasted methods of repairing a broken nail at home.