In life, you cannot have control over everything. Instead, there are many instances wherein you can only rely on your preparedness to overcome contingencies. This is where buying life insurance becomes an integral aspect of your financial preparedness against life's uncertainties.
During an emergency, say an accident, the first thing that comes to your mind is getting immediate medical assistance, without giving much thought to the expenses incurred. Without a life insurance policy to support, however, you may have to use your savings to pay for the medical costs. In any such situation, where you must make tough, drastic decisions having life insurance allows yourself and your family to adapt over time and secure them against financial instability.
Benefits of Having Life Insurance
In case something happens to you, and you are not there to take care of your loved ones, your life insurance provides the family with financial incentives to help pay off any debts, cover mortgage costs and continuing living expenses.
The life insurance policy also helps finance your children's education while supporting your spouse financially. In recent years, people are becoming more mindful of the need for having life insurance. However, many individuals tend to procrastinate and wait for a significant incident or an emergency, instead of pre-emptively buying a life insurance cover.
If you are investing in the best life insurance policy for your family today, you can ensure the financial wellbeing of your family while you are not around. Thus, you need first to consider various things to think about before buying life insurance. To help make up your mind, here are a few facts about life insurance that makes them stand out against other financial instruments:
Insurance Is A Risk Management Tool, Not Investment
Life insurance is essentially a method to mitigate the possibility of financial instability for your loved ones in case of your untimely demise. Although individual life insurance plans offer a degree of tax-saving benefits on the premiums paid, insurance is never entirely an investment opportunity. If anything, it is primarily a risk management instrument.
If you have not any outstanding loans, EMIs, or you wish to put aside funds for your family's future, you need to invest in other market-linked investment products, such as wealth creation plans. These plans will help you maximize your savings through systematic investments, while the life insurance policy continues to protect your loved ones.
You Can Purchase a Life Insurance Policy at Any Age
There is a specific term insurance age limit, wherein you can avail of maximal policy benefits at a cost-effective rate of premium payable. In other words, the term plan premium increases with age – the earlier you purchase the coverage, the better. Thus, you must purchase life insurance as soon as you start earning or when you decide to start a family.
Moreover, purchasing a life insurance policy also makes sense when you have dependents such as your elderly parents, kids or a financially dependent partner. When you have dependents, it makes no sense to postpone buying life insurance because the longer you wait, the more you will end up paying for the premium.
So, buying life insurance policies when you are young will help you save on the excess premium. You can also be required by insurance providers to undergo medical tests before offering a policy above a certain age.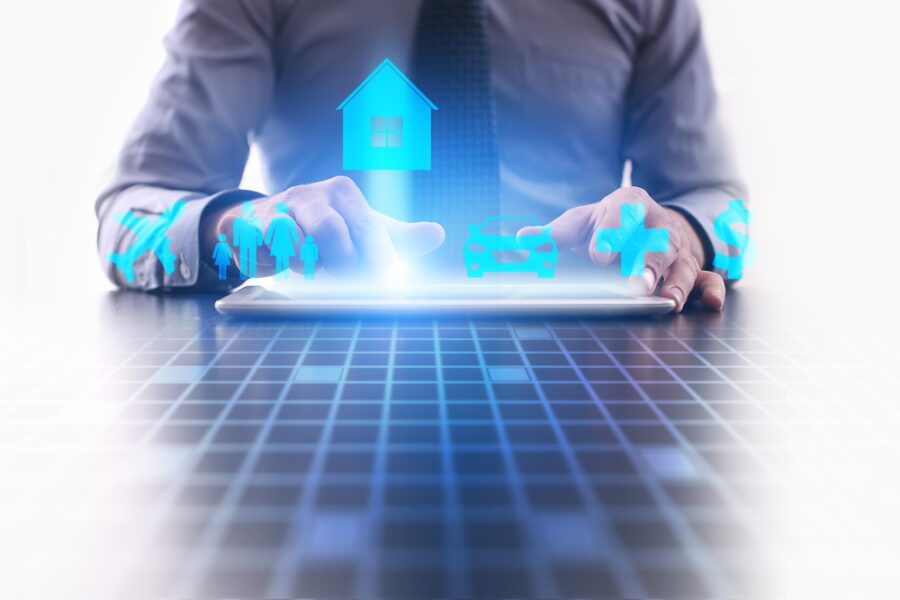 Term Insurance Offers the Lowest Possible Premium Rates
Term insurance is a type of life insurance plan that offers insurance payouts only in case of the policyholder's demise within a specific period. There is usually no maturity benefits available under a plain vanilla term insurance policy (unless you go for a term plan with return of premium benefit.) On the plus side, however, term insurance policies offer the maximal possible insurance coverage for the lowest possible premium payable, depending upon your age.
Moreover, term insurance plans, like all other life insurance policies, offer tax-saving incentives on the premiums payable under Section 80C of the Income Tax Act. Even the death benefit paid is tax-exempt under Section 10 (10D) of the Act.
Overall, what makes term insurance the best life insurance policy option for your family is that their premiums are much lower than other conventional insurance policies. Term policies have the lowest premium of all life insurance schemes.
Choose the Best Life Insurance Policy
In today's day and age, we are busy with our day-to-day mundane life without giving much thought towards financial preparedness against life's uncertainties. However, it is essential to think ahead and prepare for the future. It is where investing in one of the best life insurance policy comes into the picture. Life insurance plans provided by reputable insurers such as Max Life Insurance allow you to improve your coverage with the help of highlights such as protection against accidental dismemberment and critical illnesses. So, stay protected for the most unfortunate events of your life.