Diwali was a much cheerful and a more enjoyed festival when I was a kid…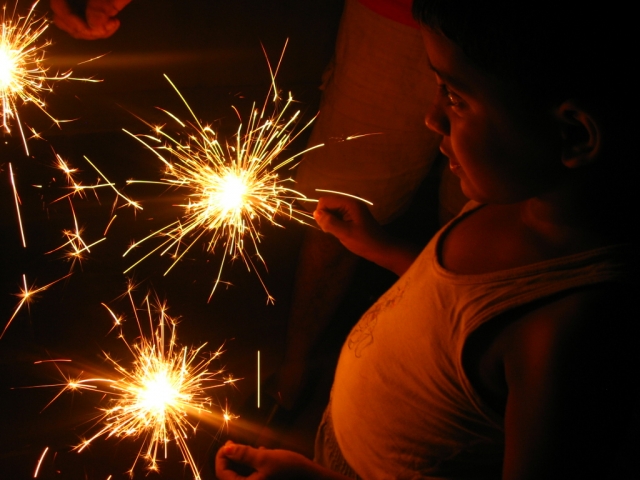 I am happiest during the time around Diwali and I guess many people are because there is a general sense of cheerfulness and content in the air. But the festival I used to celebrate as a kid was much more joyful. Whether it was for my sheer childhood innocence or people paid more attention to festivities in their lives, it was a better Diwali that I enjoyed as a kid. Here are a handful of memories that I miss from my childhood Diwali…
1. The week-long break from the school in the wake of Diwali, just after the Unit Tests got over.
2. The time just before the festival when the house would be painted every year. Even though it was a mess living in a house which is getting painted, I used to be quite excited.
3. Visiting the beautifully lit up markets with my parents invariably every other day to buy all those small things like a new tea cup set or beadsheets which gave a feel of the festival.
4. Hearing the Ramayana stories from my granny every night before going to bed.
5. Decorating the small temple in the house with my brother, while mom gave us the instructions.
6. Buying crackers. Alright… I agree that they are a nuisance and bad for the environment, but as a kid, I was really excited about going to the market with my dad to buy crackers, and this would start a week in advance.
7. Gathering all the friends together and playing with fuljharis and bijli bombs every evening, a few days before Diwali.
8. Buying new clothes to wear on the day every year.
9. Being awake the whole night playing cards with family and friends, without any tensions of getting up early the next morning and going to work.
10. Being with the entire family.