Masaba unveils her self designed Nano with spunk and quirk!
Fashion designer Masaba Gupta unveiled a designer model of Tata Nano car on the opening day of the Wills Lifestyle India Fashion Week (WIFW) here Wednesday.
Tata Motors' Nano car celebrates the spirit of young achievers with the designer as part of their Nano Awesomeness Live campaign.
"I was part of the Tata Nano TV commercial months back. We decided to have a limited edition of pop coloured car," Masaba told reporters here after the launch.
She has used colours like pink, orange and blue to paint the car.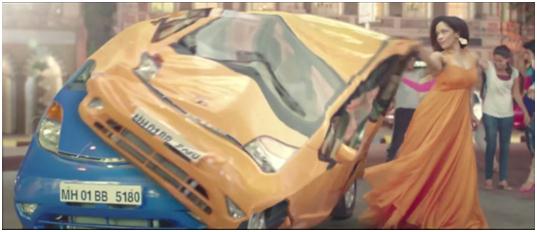 Masaba, the fashion director of Satya Paul, is looking forward to show her designs at the event.
"My collection is young and fun. It's sporty, feminine and chic. Alia Bhatt will walk for me. She is apt for my collection," said Masaba.