Harlso the Dachshund, who is only 2 Y.O, has become an Internet sensation for his balancing skills.
Harlso balances things like- Rubber bones, Cakes, Bread rolls, Light Bulbs, A football, Carrots, Cupcakes, Toilet paper and many more.
Take a look at this snap and believe me, he is incredible.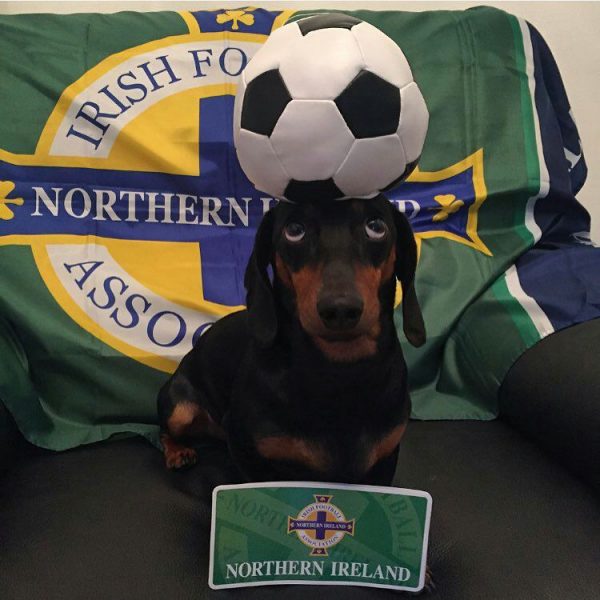 Impressive, isn't it?
Well, his owners Paul Lavery & Jennifer Scott discovered their 2 year-old's balancing talent by accident. According to a source, the owners revealed that "It started as a joke with toy chicken, we set the toy on his head and he stood there not moving for about 2 minutes".
Check out these pictures: –
1 – Here's how he celebrated his Halloween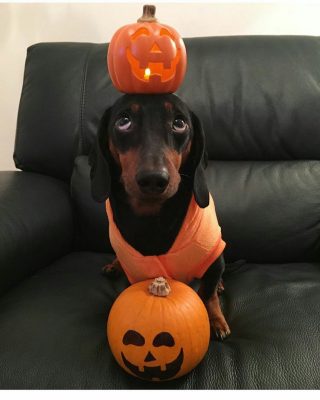 2 – Look at that carrot on his head (Brilliant, right?)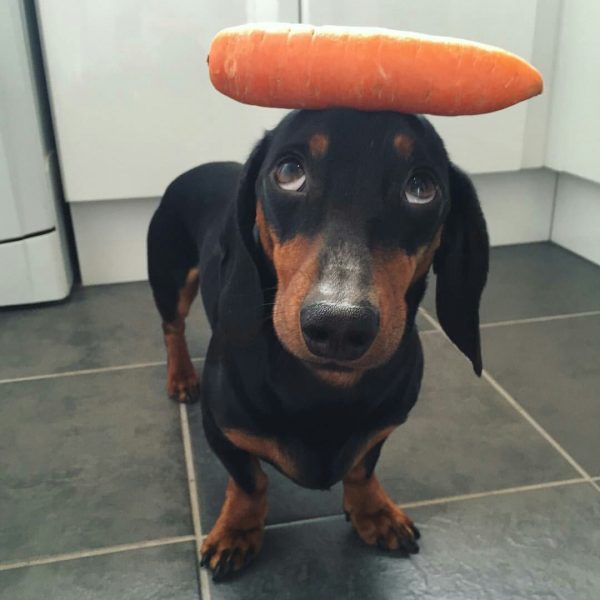 3 – That's a BIG pineapple glass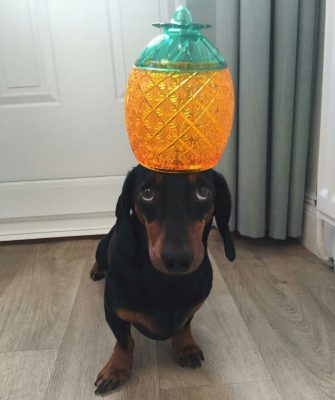 4 – Toilet paper!!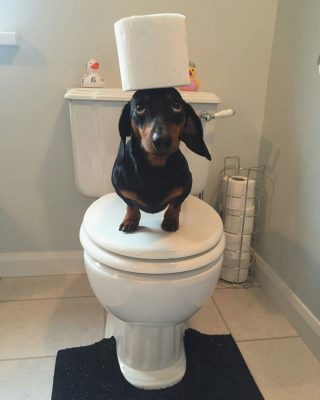 5 – A basketball… (Totally amazing)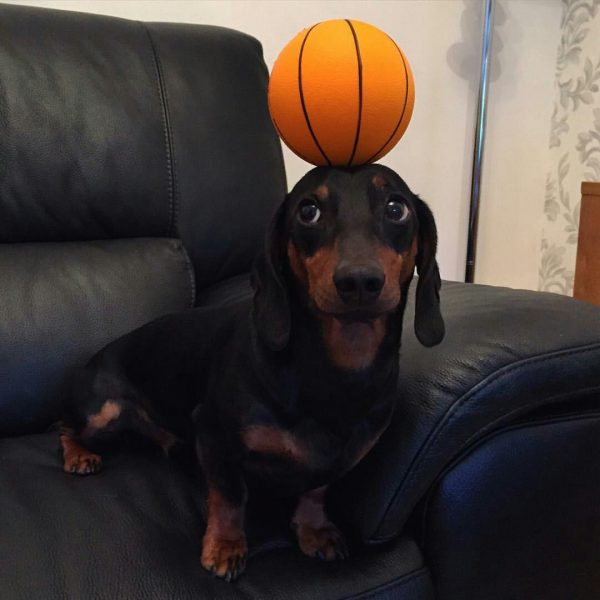 6 – His light bulb moment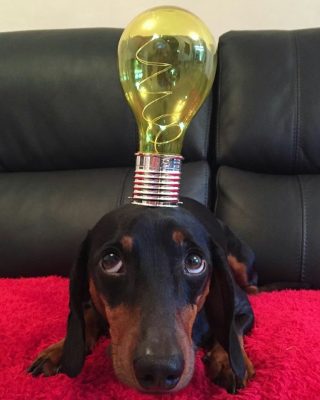 7 – Lake Ball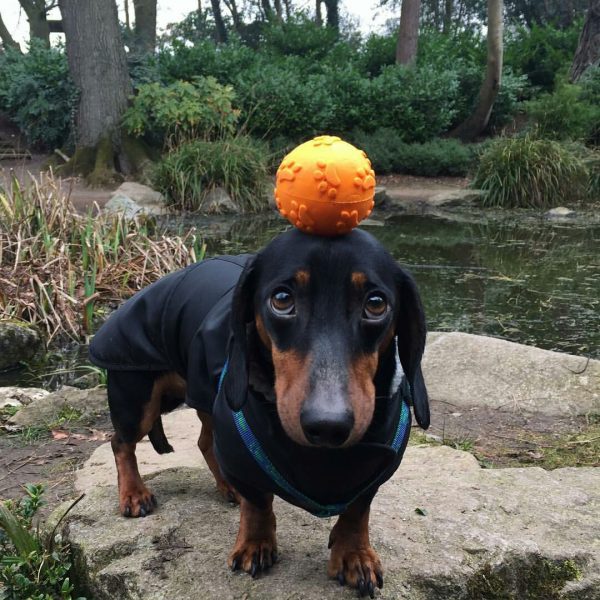 He is really a talented sausage dog.
And (Just like you now) people are so impressed that they are sending him gifts to balance o his head and oh, he has total 6, 713 followers on Instagram now. (It seems, the numbers will go up and up)
One more thing- His owners are hoping to bring him into the Guinness Book of World Records for balancing more things on a dog's head.
If you're amazed then you can follow this balancing buddy here.
Any thoughts? Leave a comment below.
Source: – Daily Mail