It's the unofficial tradition to play cards on Diwali and while fresh powder-coated cards are making their way into many homes, we list down the five most exciting games to turn your evening even more fun…
It's the unofficial tradition to play cards on Diwali and while fresh powder-coated cards are making their way into many homes, we list down the five most exciting games to turn your evening even more fun. Read on…
Muflis: It's the opposite of Teen Patti when it comes to who wins the game. In this, a person with the lowest cards takes away the money.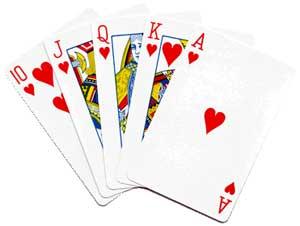 Kissing Missing: It's not what the name suggests. Everyone gets five cards. If you get a pair it's considered as a joker or a kiss. Any two alternate numbers like 7 and 9 make a joker or a miss. You have to discard one card from the five and play the game.
Lallan Kallan: In your pack of three cards, the odd colour becomes the joker. If you have two black cards and one red, the lallan becomes the joker and vice versa. If you have all the three cards of the same colour, you are out.
1942 A Love Story: 1, 9, 4 and 2 are all jokers. The fun part is that you can't speak in English and stick to Hindi while you do all your dealings, or else you will be out.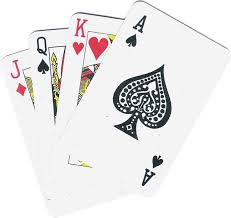 AK47: It's simple. Ace, king, 4 and 7 all are jokers and you can use any of these to substitute for a number or colour to make a competitive sequence.