Staying committed and connected to religious practices and rituals are less encouraged in the modern world. It can be a priest of a temple or practicing religious beliefs. In every sector, it is men who are involved in keeping women away from serving God and Goddess in Modern India. There are restrictions for women to step inside the temple, most of the offerings to God are done by men. Puja and chants are carried out by men, it is opposite to the ancient women.
The culture and religion of ancient India describe women in different criteria. They not only offered to the God and Goddess but also chanted mantras. Sati is an avatar of Parvati or Sita who prayed, meditated, and chanted mantras while offering prayer to God.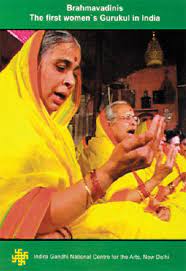 The modern world restrict women
Restrictions are many when there is a matter of offering rituals and prayers along with chanting mantras. Women are not allowed to do so, even when they know and can confidently chant mantras. There are restrictions describing the kind of mantras women can try and not all of them are meant for them. On the other hand, men can perform all kinds of rituals and chant mantras of different kinds. It is pointed out at the fact that women cannot read Vedas. Reciting mantras in the modern world are for men, there is discrimination.
Ancient women were likely to offer prayers as well as recite mantras, there was no discrimination against men and women. While the culture and lifestyle of the ancient times differed from the present. Their dedication towards their society and culture varied.
Brahmavadinis, dedication to Vedas
Learning of Vedas required dedication and commitment. It is a reason that during the time of learning period girls who graduated had two choices. Either they could choose the married life or they can choose the life of the Brahmavadinis, they will commit to learning and study Vedas.
Studying Vedas and learning expertise was known as Brahmavadinis. Though they were not prohibited from marriage most of them preferred to stay unmarried.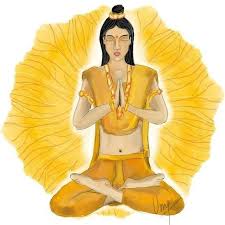 New world looks for Brahmavadinis
The practicing of rituals and studying of Vedas had given the boon of the highest philosophical knowledge. They were learned who recited sacred texts after years of studying the holy religious books. They should not be confused with the Sadyovadhu.
As centuries have passed by the population of the Brahmanvadinis has diminished, who can practice and chant mantras. Over time in the modern world, the demand for women ascetics is increasing. Their desire to learn and study Vedas are giving voices to the women. Ancient women of India had a time of equality and progress in terms of learning, who were liberal and independent.
The women scholars were spiritual and intelligent and acquired a high position in society. But over time the status and thought of equality were destroyed pushing them down into darkness. Deprived of education and equality they started suffering leading to the disappearances of Brahmavadinis.