Krishna Yadav, despite any lack of family support and suffering from poverty, now stands as one of the leading entrepreneurs of India. She owns four companies and manufactures pickles of 150 types all over India. Due to hardship and poverty her bold steps to ensure providing her family a better lifestyle pushed her to take initiative and start her own business. 
She does not have any formal education so it was difficult to think and initiate them at once. Time turned to be harsh when she had to sell her house for the downfall of her husband's business. Afterwhich, they left their place Bulandshahr and moved to Delhi to earn their daily bread. Whenever tried to somehow earn for living in Delhi, it was mostly a failure. Firstly they started with organic farming, but it was not helping them much to earn well. 
Hard luck followed after her husband had failed to run the car business when they left their own place.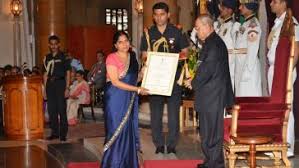 Pickles and Murabba made Krishna Yadav an Entrepreneur
After failing a number of times in different fields to earn money. Krishna Yadav started her small business of making and selling pickles from shops to shops. It was difficult to sell them via shops. Then they started selling directly sitting at the roadsides. This was the new beginning to step into entrepreneurship. 
As stated earlier that Krishna Yadav had no formal education but she was not hesitant to pursue vocational training for small businesses or entrepreneurship. She said that "life was not easy, as I was a farmer's child. I had already experienced the hardship due to poverty". But after marriage, I was not aware that my life will face the same in future".
Farming of vegetables was not a success as she said that her husband lacked the knowledge and skills of farming. Her father was a farmer who supported them to start their farm in the year 2000. This was also not a booming business as they could hardly make any money from the vegetables that were sold in the market. Whatever vegetables were sold in the market was not enough to ensure profit so that they can ensure to cultivate more vegetables. Overall it was not at all successful which pushed them to think about a new business. 
Depending on business was a necessity as her husband was not able to find a job even after three months in Delhi. The only option was to do something of their own that can provide food to their family.
It is when Krishna Yadav had to think of an alternate way to make a better business. While looking for better options to start a business while continuing with farming. There was information of training extended to help the farmers. She took the chance of learning and educate herself at the Krishi Vigyan Kendra. Almost after one year of engaging in the farming of vegetables, she took an interest to learn about the different aspects and the ways one can make business. It was a stepping stone to work as an entrepreneur.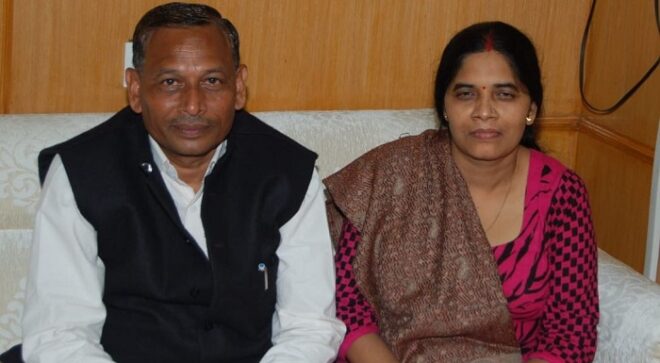 Techniques and skills of Krishi Vigyan Kendra and her contribution
Vegetable farming is popular but rarely one can find out ways to prepare pickles and Murabbas from it. She developed her skills and techniques from the training provided by Krishi Vigyan Kendra. Memories of home food reminded her of different recipes, she mentioned that " my mother use to make pickles out of carrots, grandmother and mother are my inspiration".Vegetables grown at home were healthy and useful to make a variety of preparations. 
Apart from the Krishi Vigyan Kendra, she took training from two other renowned institutions. After which she started to prepare pickles and sell them. Selling at once was not easy but after two to three years of struggle, there was slow growth in her business. People started appreciating her pickle recipes, this was a turning point in her business career. 
Krishna Yadav's Success after struggles
After an increase in sales at the corner of a road, in 2002 the pickles were slowly sold to the shops. Earlier there was a time when these pickles were not accepted at the grocery shops. In between as there was a demand for the pickles, it is when she further improved skills through pursuing advanced training in pickle making. With the popularity of the Krishna pickles, the small roadside business grew to factories over years of hard work and desire to sustain for ensuring better living for her Kids. She said ' I have never got an opportunity to study but I wanted my kids to get the best education".
Krishna Yadav is an Indian Entrepreneur who is awarded the Nari Shakti Samman in 2016. She stands as an inspiration to those women who want to prove themselves. The need and austerity seem to inspire people to overcome obstacles and sustain progress with continuous efforts. 
Being successful and expertise she started providing training to other needy people. As she stated that "I want needy women like me who are unemployed can start their own business and make India proud with their innovativeness".
Each month the factories supply 50 tonnes approximately, and sold in the market. While managing the deals and sales estimates have been a matter of difficulty for her. Krishna Yadav, the famous entrepreneur said that "My children have completed their studies and now they teach me. And I learn from them". 
Krishna Yadav and her husband together run their business. Now it has a turnover of 40 million INR every year. Poverty and the necessities led her to struggle and work for her family. She also said that "I started the business to fulfill my needs but I never thought that my work will provide me such a great honor that I will receive an award from the President". 
Being a women entrepreneur, selling pickles and Murabba has given her the honor for her strength, determination and above all to maintain the traditional touch in her products. It has enabled her to trace her way to success, it was all about her desire to push away poverty from her life. This ensured her to give strength to struggle and succeed as an entrepreneur.